The market for non-psychoactive cannabis products made from cannabidiol (CBD) has expanded majorly in the 2010s and is set for further impressive growth into the 2020s. With so many CBD brands and the competition so great, companies have had to sharpen their innovation blades, and develop a variety of CBD products that have unique benefits.
In this post, we will look at some of the best-selling wholesale CBD products available, and identify the benefits of using them and which conditions they are most effective for.
CBD tincture oils
Tinctures containing CBD oil are hugely popular, because of how easy they are the take and the efficient delivery of cannabinoids into the bloodstream. Tincture oil is administered under the tongue using the pipette provided, and held there while the CBD is absorbed into the body through the soft tissues.
CBD tinctures work quickly and are suitable for all age groups. Indeed, there have been many stories of CBD-rich oil being used to treat children with intractable forms of epilepsy.
For those who have not yet used a CBD product, starting with a tincture is ideal. You don't need any other equipment, and you'll be able to judge whether the CBD is proving an effective treatment for your ailment.
CBD e-liquids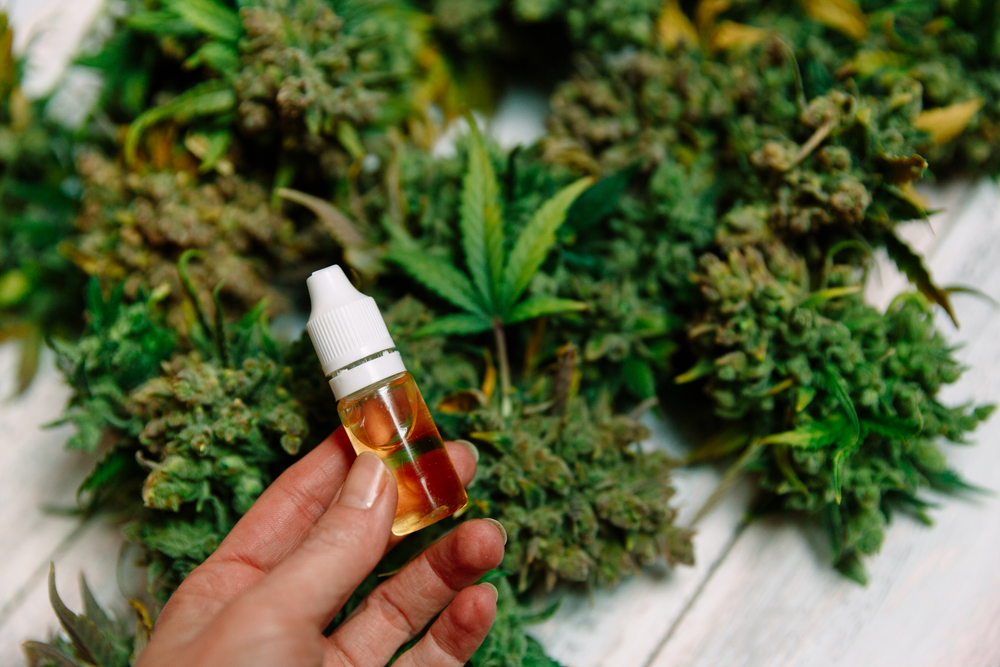 CBD e-liquids are for vaping, and are made with a CBD extract and either a propylene glycol (PG) or vegetable glycerin (VG) carrier oil. Vaping an e-liquid is considered to be much safer than smoking a high-CBD hemp joint, and it essentially delivers the same experience to the user, as the cannabinoids are inhaled into the lungs, where they permeate the tissues and are absorbed into the bloodstream.
Vaping a CBD e-liquid can help to suppress intense feelings of anxiety and quickly, minimizing the adverse effects that the condition has on quality of life. CBD e-liquids are also effective at managing various types of pain.
CBD e-liquids are an efficacious way of taking CBD, as the therapeutic benefits can be observed after just a few minutes. This fast reaction time is also useful if you need to top up your dose, but want to gauge the effects so you don't take too much.
CBD edibles
Gummy bears, lollipops, chocolates and infused homemade cakes are all types of edibles, and all enable the CBD to produce long, lasting effects. Edibles work much more slowly than e-liquids and tincture oils, because the CBD does not become active straight away. After being eaten, the CBD moves into the stomach, where it's absorbed into the bloodstream. This process means that the CBD can provide therapeutic effects for up to eight hours.
Edibles are most often used by people who require steady relief from their symptoms, and also those who need to be discreet. CBD edibles are excellent for treating persistent chronic pain, such as inflammation.
CBD capsules
CBD capsules have plenty in common with edibles, and do not start giving benefits until at least half an hour after consumption. First, the capsule has to be digested, and then the CBD can be released, absorbed and transported around the body. Capsules, like many edibles, offer lots of discretion, and are a popular way of medicating when out of the house.
The prolonged effects of capsules mean they are more effective than most CBD products at promoting sleep. When taking CBD for sleep, the compound helps to sedate the user, and then encourages a deep sleep state, helping the brain and muscles to rejuvenate. Pain levels and anxiety are also reduced for several hours, which is helpful for staying asleep.
CBD concentrates
CBD concentrates are the strongest CBD products available, and are renowned for being remarkably pure – premium crystals can have as much as 99 percent active CBD-isolate. CBD wax, shatter, crumble and crystals are typically made with CBD-isolate extracts, and don't contain any psychoactive THC at all (hemp products are permitted to have as much as 0.3 percent THC in the USA).
With CBD concentrates wholesale, you have a versatile type of CBD that can be vaporized in its raw state or dissolved into an e-juice. Crystals can also be taken as an edible.
CBD creams
CBD creams are typically used for anti-aging purposes, to treat complex and sensitive skin conditions and to relieve localized pain. These products work because the body's endocannabinoid system, where cannabinoids are mostly active, helps to regulate the skin. Interacting with this system can help to reduce inflammation, which may be responsible for both acne and psoriasis. CBD is also a potent antioxidant.