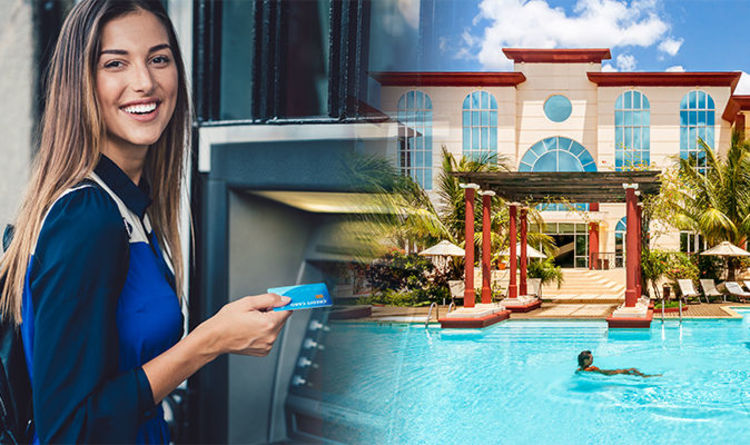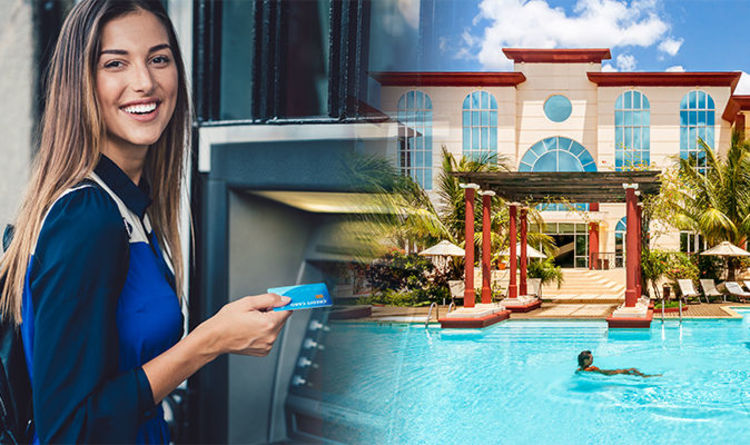 Exchange rate: The best first move to take is to sit sit and create a budget for your holiday to avoid your spending careering out of control while away
Always buy onlne, this way you can do a quick rate comparison, check your bank account for funds and avoid walking around with pockets full of cash
It's best to be aware of the financial markets – teaching yourself this can save you hundreds if you're savvy
Foreign currency should not be left to the last minute to buy and it's best to shop around to make sure you're getting the best deal
Research shows that holiday money is bought by 55 per cent of Britons between a day in advance and once they've arrived abroad, which means they're frequently missing out on the best value for their money.
Foreign exchange expert Rehan Ansari, from international currency service Caxton, shared his top tips and travel advice on how travellers can nail buying travel money this summer.
The first step is to plan ahead and create a budget for your holiday as prices can soon rack up. "In 2017, Britons spent an average of £1,253 per person per trip, in total £31.2 billion on foreign holidays whilst away," Rehan told Express.co.uk. "This means a family of four could be spending up to £320 a day on food, drink and entertainment."
With this sort of expenditure, holidaymakers need to make sure they're making savings where they can – and getting the best travel money deals is a great way to do this.
Rather than leaving exchanging money until the week you go away, consider it one of your first tasks. "You should think of buying your holiday money as soon as you book," advises Rehan. "You wouldn't book your flight at the airport, so why leave spending money to the last minute?"
Buying online is the fastest and most convenient way to purchase currency.
"If you purchase online, you don't have to worry about carrying large sums on cash away from the point of purchase," Rehan points out. 
"While online, it's also easier to make a quick rate comparison or check your bank account in the comfort of your home or office."
Caxton's top tip for buying foreign currency is to be aware of the financial markets. "Sign up for a rate market alert on any of your currencies," advises Rehan, "it could potentially save you hundreds if the currency fluctuates."
According to research by Forex Educator, Learn to Trade, just nine per cent of Britons buy foreign currency throughout the year, watching the market for a 'good' exchange rate, but it's actually the best way to manage your money.
Look out for an exchange company that will sell your unused currency back to you at the same rate you bought it at after you return home, too.
Definitely avoid buying travel money at the airport. "Airports are expensive places to eat, drink, park and shop," says Rehan "and most people don't realise that money costs more too, meaning travellers can easily get ripped off."
Last year, Caxton research revealed that Southampton airport offered the worst exchange rate (€0.94 for a pound), while Gatwick offered the best value. 
This means that those travelling from Gatwick were €54 better off when exchanging £500 than those flying from Southampton.
A key way to make sure you're not being ripped off it to look out for double charges – you shouldn't be charged commission and fees, just one or the other.
If you're paying on card while you're away on holiday and given the option of paying in local currency or sterling, always choose local. 
"ATMs and retailers may give you the choice, and you might think that paying in sterling saves you money but it doesn't," warns Rehan.
"If you pay in sterling the retailer converts your payment at their exchange rate and you lose out. 
"Remember to check the screen before authorising transactions. If the value is shown in pounds – ask that it is changed."
Caxton's top tips
Plan ahead and create a budget for your holiday
Make buying holiday money one of your first tasks when you book a trip
Buy currency online
Be aware of the financial markets – sign up for a rate market alert on any of your currencies
Choose an exchange company that will sell your unused currency back to you at the same rate you bought it
Don't buy travel money at the airport
Look out for double charges when buying currency – only pay commission or fees
Always pay in local currency rather than sterling when abroad
Source Link:- https://www.express.co.uk/travel/articles/973934/travel-money-exchange-caxton-fx-forex-trading