It is crucial to remember that every member will have his or her own idea of what type of vacation they will want to have.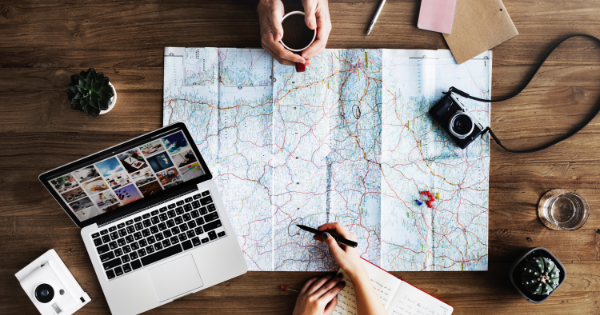 —
The key to having a great vacation is planning. Regardless of your travel destination, you will need to be fully prepared. There are several ways to approach such a task. And, you really cannot go wrong as long as you do it. One of the best ways to plan a short or long trip is getting everyone involved, especially if this your first time. To help jumpstart your effort, a list of tips are provided below.
Choosing A Destination
One of the first things you will need to do is choose a destination. There are thousands of wonderful travel destinations in the United States and abroad. Deciding on where you will want to go will depend on every member of your group. It is crucial to remember that every member will have his or her own idea of what type of vacation they will want to have. For example, one member may want to spend their vacation on the beach, while another may want to spend their time hiking and camping.
Everyone will need to compromise. But, again there are travel destinations that offer a variety of features, which will work better for large groups. The travel blog will provide you with some great recommendations.
Choose A Timeframe
The next step will involve choosing a timeframe for your trip. This is another decision that will require a lot of consideration and comprising. The idea is to make sure every member of your group is available to travel at the same time. It is important for those who work to request and validate their vacation time, which must be done several months in advance.
Create A Budget
One of the most important steps of planning a vacation is creating a budget. You must first determine how much each member is going to contribute to the trip. However, if one member of the group has taken upon himself/herself to cover all of the expenses, then there will be no need to make such a determination. In fact, the responsible person will create the budget. Whatever the case may be, a budget is a necessity. And, everyone must be on board and willing to pay for additional purchases and other expenses.
Book Flights
In most cases, vacations entail two-way flights. However, it is not unusual for travelers to book a one way flight, because they do not know when they will return home. When booking your flight, be sure to take advantage of saving opportunities, such as signup bonuses, free travel miles and other freebies. Doing so will help reduce your overall travel expenses.
There are also several websites that help travelers find cheap fares. Utilizing these sites will definitely play in your favor. However, it is recommended to book at least two months in advance to ensure you receive the best deals possible.
Book Accommodations
Since you have a set schedule, now is the perfect time to book your accommodations. Most travel experts recommend booking accommodations for the duration of the trip only if it is short-term. Accommodations for long-term trips should only be booked for a few days at a time.
—
This content is sponsored by John Michelson.
Photo: Pexels
Source Link:- https://goodmenproject.com/the-good-life/travel-the-good-life/planning-for-travel-destinations/