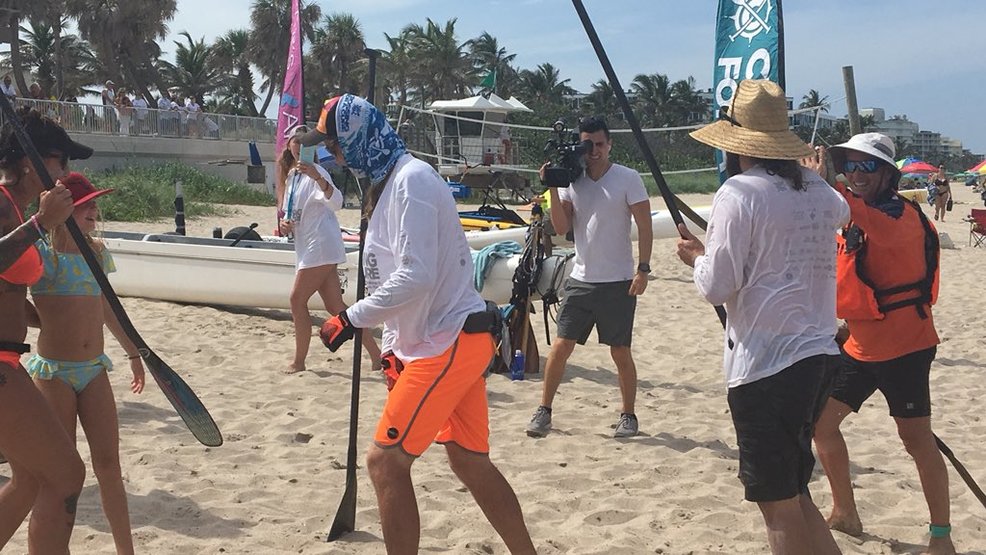 LAKE WORTH, Fla. (CBS12) — 
Dozens of paddle boarders traveled from the Bahamas to Lake Worth to raise money for cystic fibrosis.
They paddled 75 miles across the Gulf Stream from Bimini in the Bahamas back to the Florida mainland .
It all started with founder Travis Suit's daughter Piper.
Piper has Cystic Fibrosis, so 3 years ago her father started Crossing for a Cure to raise money for cystic fibrosis research and to help cover medical costs for those receiving treatment.
He says he came up with the idea after learning about the health benefits that people with the disease get from the ocean.
"Sometimes it gets like annoying having to do all my medicine and stuff," says Piper Ackels.
"It's a bigger purpose… the depth of our purpose and what we do drives our passion for helping people," says Suit.
Suit says this paddle journey was the hardest thing he has ever done. He says it was especially scary when it was dark.
Each paddle-boarder has to raise at least $1,000 dollars to take part.
So far, they have raised more than $200,000.
Source Link:- http://cbs12.com/news/local/paddlers-travel-to-bahamas-to-raise-money-for-cystic-fibrosis