When you're on holiday, the place you stay in can make or break your trip. After a long day of exploring a new city, or swimming in the sea, there is nothing worse than going back to an uncomfortable bed or a hotel that you can't relax in. Sometimes even doing nothing can be tiring, so a good night's sleep and a home away from home is essential. There are four keys things to consider when searching for your perfect hotel in Florence, guaranteed to help find the right one for you.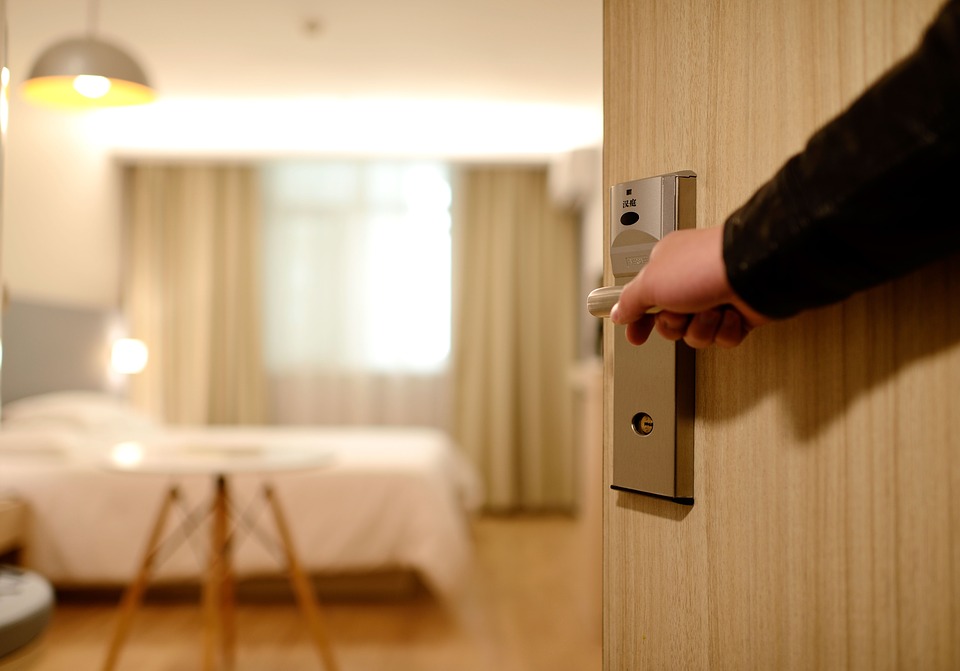 Location:
The worst thing when you're tired is traveling a long way to get back to your hotel. Being in the centre of the city has more benefits than simply a short walk at the end of the day. Forgetting something or popping back is no big deal, and you'll be able to make the most of your trip, instead of spending half the time traveling. The Brunelleschi Hotel, a 4 star hotel in Florence Italy, for example, is situated right by the river, close to all the key museums, religious buildings, and beautiful Italian restaurants, so is ideal.
Facilities:
A hotel is not just about the bed and the room. These are important and should be considered, but it is the facilities and other aspects of the hotel that really make it special. Though the food in Florence is incredible, it's lovely to have the option to stay in and eat at the hotel, especially when they cater very well to specific dietary requirements, as this can be hard for some people when abroad. Room service can bring a great start to your day, giving you a gourmet meal full of healthy ingredients and fresh squeezed juice to keep you energized while you tour around town. If having a pool is important to you, make sure to research the hotels in the area to see which has the pool best suited for you. If you're an expert-swimmer who loves to dive or someone who likes to float around, check images online to see if their pool can suit your needs. Another important aspect for many hotel guests is access to a gym on site. While you may not think to exercise while on vacation, eating too much delicious food can happen to anyone on holiday. In case you feel like going for a run on a treadmill or you want to keep up with your weight-lifting regimen, it's important to make sure your prospective hotels have amenities for you.
Reviews:
Always read the reviews for a hotel. This cannot be stressed enough. It doesn't matter how great the hotel advertises itself as, it is the testament of the customer that actually counts. Though sites such as Trip Advisor are good for this, luckily some hotels, such as Brunelleschi, provide a reviews section on their official website. This is not only useful but shows that they have nothing to hide. You can count on reviews because guests who are very happy or very upset are willing to voice their opinion. If you find that a hotel has multiple negative reviews, you may want to keep looking, especially if the reviewers provide specifics as to why you should not visit the hotels. On the other hand, if a hotel has great reviews and very few negative ones, you can rest assured knowing what the basic issues are. It's important to actually read the reviews instead of just looking at the average star-rating by guests because while you may find that the star rating is high, it's very obvious to tell when a review is inauthentic or created by hotel employees themselves. Many places of business may do this to counteract negative reviews and make that average rating go up, making them dishonest and showing how little they care about the people who visit their hotel.
Deals:
Always check the site for deals before anything else. By going through the official site, you can ensure that the offer is legitimate, and you won't be scammed. While there are some sites that partner with certain hotels, it is important to make sure any websites you visit that are not property of the hotel do offer legitimate deals. You can easily find this information by contacting the hotel itself and asking if they do, indeed, partner with that travel website. What's more, some hotels not only have deals on their rooms, but also can offer holiday packages, family discounts, experiences, and seasonal prices.
Luckily, as mentioned before, The Brunelleschi Hotel offers all of this, and more. As a well-respected four-star hotel in Florence, Italy, it ticks all the boxes, and caters to every need. You need look no further for the perfect place to stay.