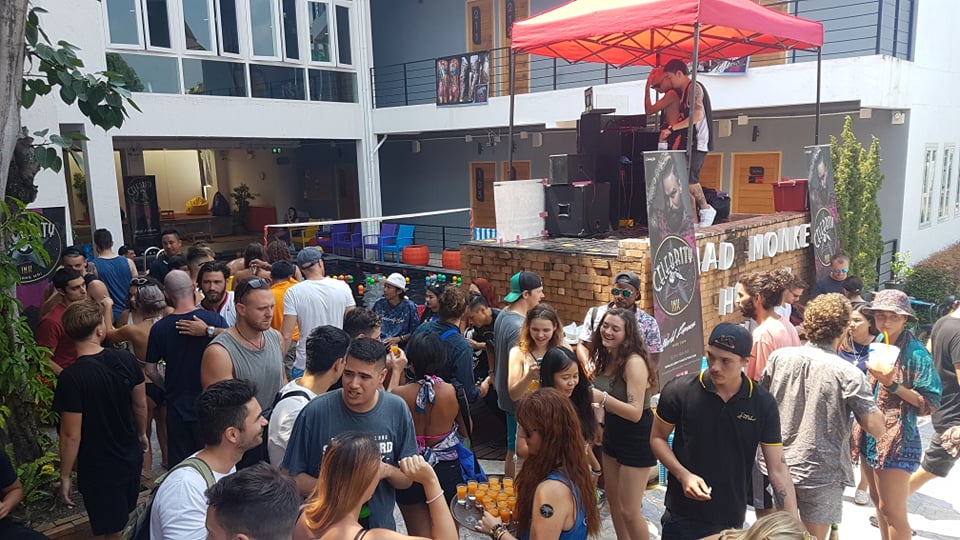 In the court of public opinion, there is one hostel that stands out from the crowd and gets better and better as time goes on. This hostel is Mad Monkey Hostel Chiang Mai. Out of all the hostels in Chiang Mai (of which there are many choices for backpackers), Mad Monkey claims the top spot due to a plethora of factors. As you collect more and more stamps on your passport, Mad Monkey Chiang Mai should be one of your pitstops.
Glossing over it's fantastic location, Mad Monkey Hostel Chiang Mai's top three selling points are its pool, pub crawl, and gym. These three things alone address the needs of many backpackers. Those looking for a social atmosphere to go along with their bed will not be disappointed when staying at Mad Monkey, even during Thailand's lower tourism seasons.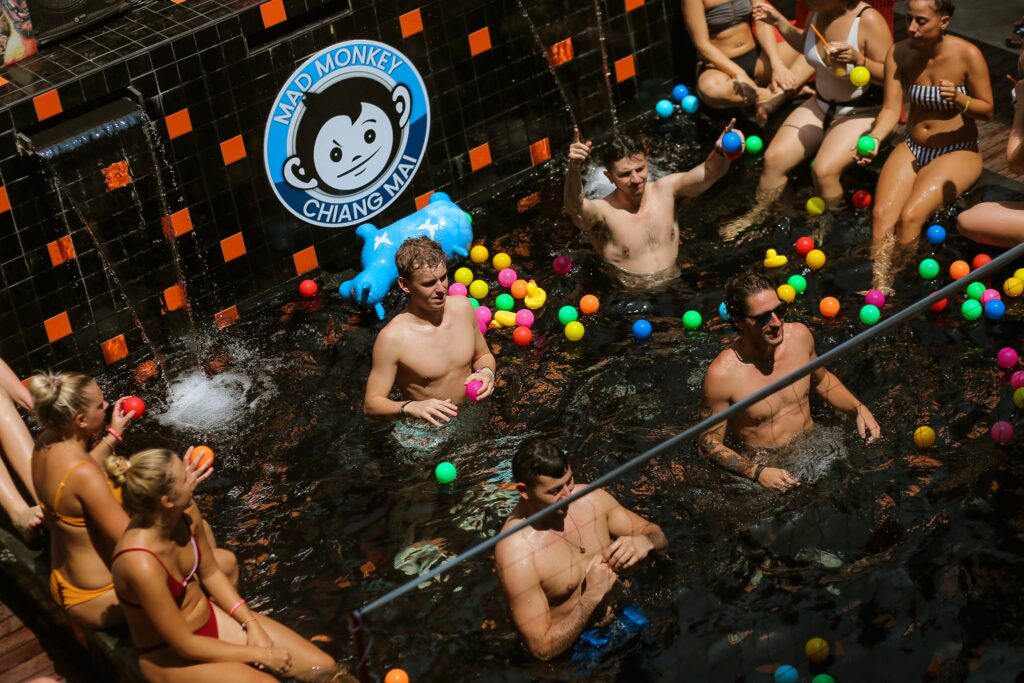 Every Sunday Mad Monkey Chiang Mai hosts a pool party with drinks, barbeque, a live DJ, and most of all – good vibes. Because of its welcomeness and social atmosphere, this hostel is perfect for solo travellers who are looking to make a few new buddies during their trip.  Beating the hot weather during the day with this pool party is a perfect way to segway into a night on the town.
Speaking of a night on the town, Mad Monkey guests rarely stay in bed very long as they are typically looking for a good party. Mad Monkey Chiang Mai takes care of this well. Of course, many hostels in the area will offer (or try to offer) a pub crawl for their guests but none of them can compete. Due to Mad Monkey's own bar, the pub crawl gets started off on a good note. The first hour (or more if you show up early!) can be spent relaxing, socializing, and even swimming in the pool if you'd like. After that the Mad Monkey Chiang Mai staff takes care of the rest. The best in the area, their party reps are able to guide you to the best spots and do very well getting you involved with all of the activities. The pub crawl is big enough that you can create your own little circle of buddies if you'd like, but small enough that you can be social with everyone if that's more your style.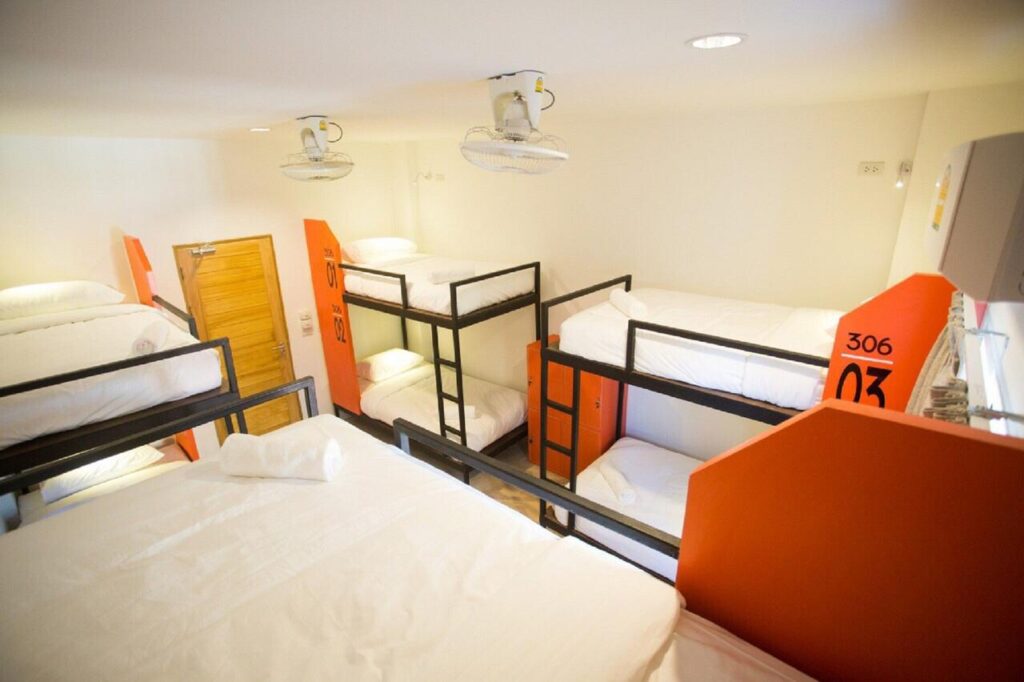 The third biggest selling point for Mad Monkey Hostel Chiang Mai is its gym and general facilities. Most hostels don't have any type of gym whatsoever. Mad Monkey's gym is certainly not the greatest gym you've ever used, but it's there and free for you, should you be so inclined. In addition to the gym, they offer a lot of other things that backpackers and bloggers love. Fast internet, a chill area by the bar and pool, clean rooms, beds, and bathrooms. Another important thing to point out is that sound at the hostel is well contained. If you want to sleep in a deep slumber, you definitely can without being woken up by bargoers. Mad Monkey Hostel Chiang Mai gives you everything you should expect from a hostel in 2019 and much more.
If you're looking for your next backpacking pitstop, a place to write your blog, a friendly, social atmosphere to make new friends (especially if you're a solo traveller), you really should consider Mad Monkey Hostel Chiang Mai because it's the best!