If you're looking for somewhere to visit with your family this year, then Orlando absolutely must be in the running. Orlando, Florida is perfect for families that want to visit Universal Studios, Disneyworld, Six Flags and others that kids and adults will absolutely love. But there's a lot more to see than just that too. In this post, we'll take a look at how to organize the perfect trip to Orlando for families.
Accommodation
The first consideration for any trip is of course going to be the accommodation: where are you going to stay?
The answer of course should depend on the type of holiday you're looking for, and the type of holiday maker that you are. For a family, there are always going to be some very specific requirements: you need enough space that everyone can spend time together, you need somewhere that is going to be 'kid friendly', and you need a place that has all the facilities that will make life easier (breakfast being included is a huge perk for instance).
In Orlando's case, there are a lot of places that you can stay that will provide you with a large range of these benefits.
One of the most popular options is to stay at one of Disneyworld's resorts. These are right in one of the four main parks and include themed decorations, easy access to the parks themselves, and normally come with access to the parks themselves included.
That said, this isn't always the most cost-effective option and particularly not if you intend to visit Universal Studios and other parks as well.
While there are many alternative hotels around, one of the best options is actually to stay at a villa and to rent a car. This way you might well get access to your own private pool, it's surprisingly affordable, and you can use self-catering as a perfect way to save more cash. This way, even evenings that are spent in with the family will be enjoyable – and of course these days you can always rent via Airbnb.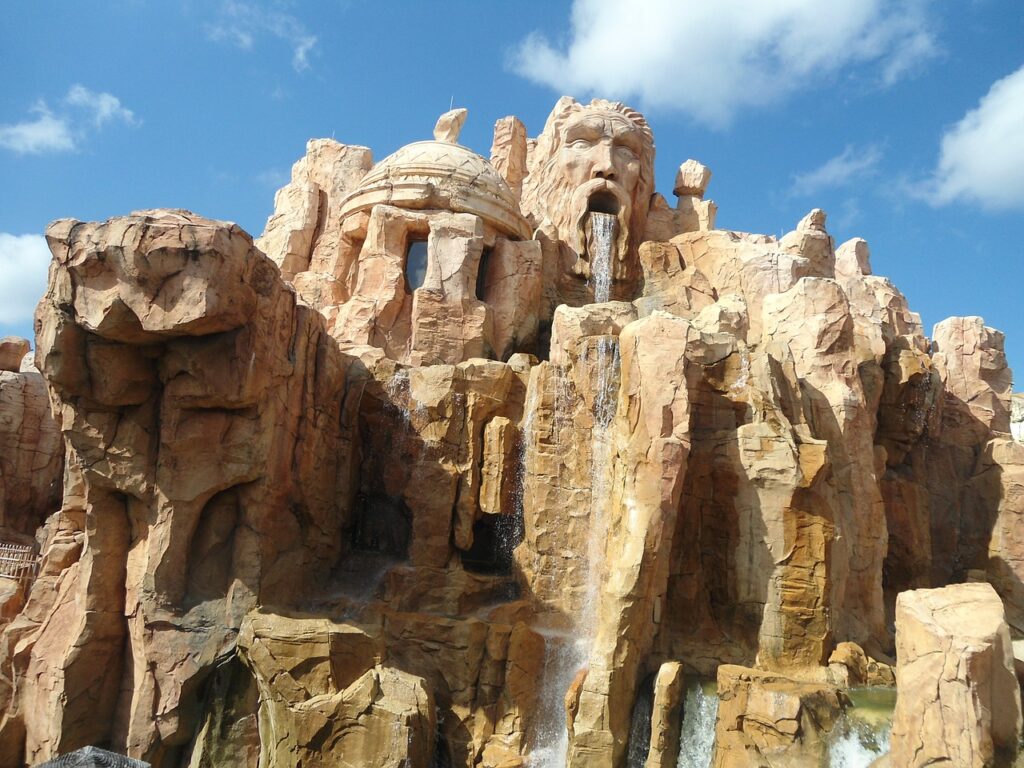 Visit Universal Studios and Other Attractions
If you opt to rent a villa and a car, then you can easily choose to visit Universal Studios on any day, or any of the other many attractions.
Universal Studios and Disney are of course two of the major attractions that every family should visit and it is worth getting a pass as it will take more than a day to get around even a fraction of these sprawling locations.
That said, it's also a very good idea to leave some time in your itinerary to visit some of the other attractions. As mentioned already, Six Flags is another of the most exciting theme parks. This one is less about the characters and the shows and is instead more tightly focussed on the rides themselves – preventing many a hair-raising moment.
Another excellent place to visit during your trip is Gatorland. Gatorland is a little lesser known, but as the name suggests it's a great place to go in order to get up close and personal with crocodiles and alligators. These terrifying creatures that are indigenous to the area are incredibly fascinating to watch, and you'll get the chance to see live alligator wrestling (not as cruel as it sounds!), and feeding – as well as to get a photo with a baby alligator!
Sea World is another place for animal lovers that is packed full of sea creatures and penguins and has a ton of live shows and rides. Or how about making the trip a little farther afield to see Cape Canaveral? This is the Kennedy Space Center where you can learn about rockets and even experience high g-forces.
Try some of the themed evening meals too, visit the night life and the shopping, and try renting a hovercraft and cruising the swamps. There is so much to do that we recommend going for at least a few weeks.
Oh, and you should definitely try some of the incredibly elaborate crazy golf parks too!
A Few More Tips
As you can see there is plenty to see and do in Orlando and you'll also be able to enjoy great weather and lots of good food.
The biggest challenge here of course is the crowds and that's why it can be worthwhile spending that little more in order to get a FastPass+ for Disneyland and for when you visit Universal Studios. Arriving early is also good advice, as is breaking up your days at the parks with some of the other options we've listed here.
Try to avoid walking long distances at night on your own, and definitely do your own research to make sure you're not missing out on some of the other great opportunities that often get overlooked.