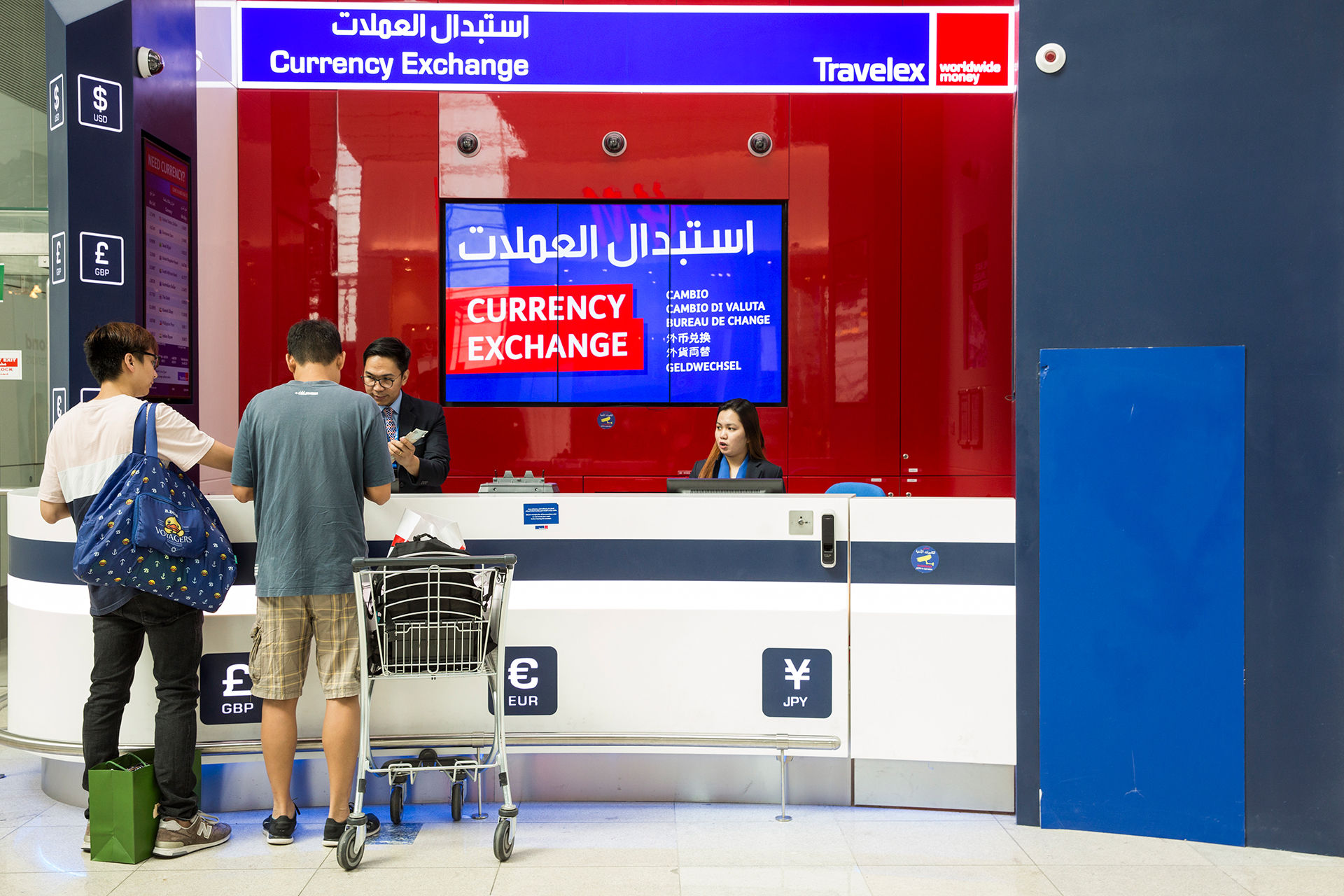 If you're travelling home with too much holiday cash there are two things you should know: one, you haven't been holidaying right if you're leaving with money. And two, (we're joking about one, sort of) you can change it back at exactly the same rate you initially purchased it at Travelex.
Having rolled out branch number 14 in Dubai International Airport last month, you have more places than ever to take advantage of the buy back guarantee.
The new site near the Family Zone in Concourse B, Terminal 3, offers more than 50 different currencies, and next month it will also house a foreign exchange ATM that will accept bank cards from all over the world.
Plus, the age-old dilemma of how much money you should take on holiday has finally been solved as Travelex guarantees to take back any leftover cash you haven't used during your trip at the same rate you initially purchased it at.
And, head to any of the Travelex sites here and you'll find special discounts on taxi rides, dining and more depending on how much you change.
You will receive an immediate 20 percent or 50 percent discount voucher off your next Careem ride when you exchange over certain amounts.
Exchange a little more and get rewarded with the Travelex Go app – a partnership with the Entertainer money saving app that unlocks more than 2,500 two-for-one offers and discounts at the best restaurants, spas, hotels and attractions across 16 cities, including Dubai and London.
Various locations throughout DXB.
Source Link:- https://www.timeoutdubai.com/dubai-airport/382054-buy-back-guarantee-on-leftover-travel-money-at-dxb