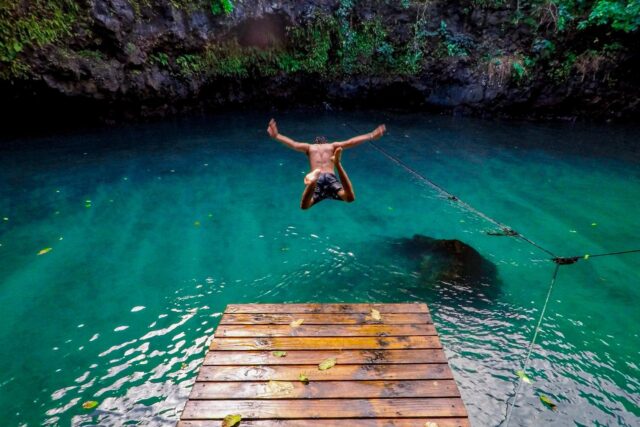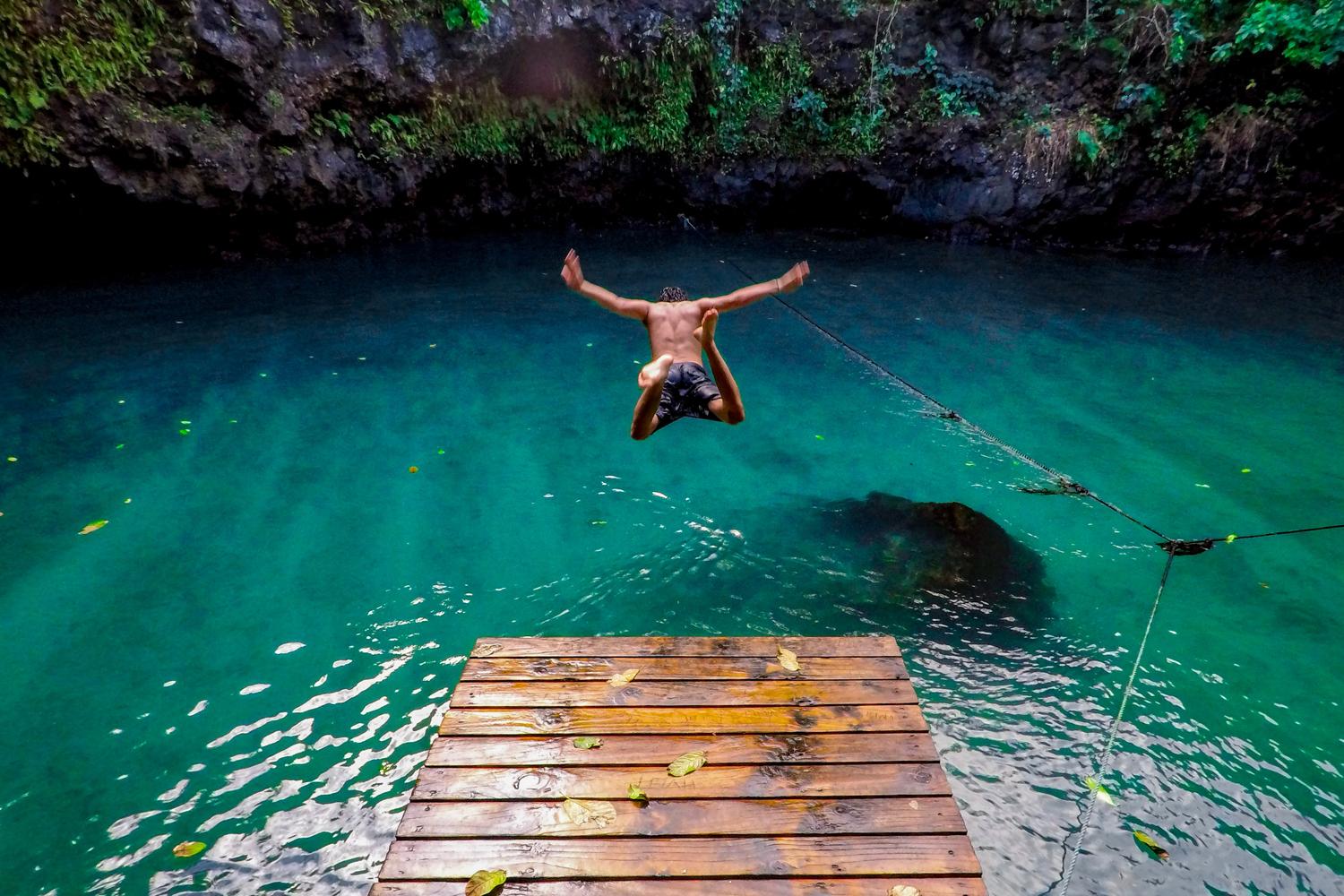 After a two-month long heatwave , we've finally got a taste of autumn this week, with grey skies and temperatures dropping to below 20C.
And while we're all celebrating the fact we might actually be able to sleep through the night once again, we're also missing the heat already and desperate to book our next sunny holiday.
Below are our top picks for where to go in October – for those trying to chase the last of the sun to those who want to embrace the first chills of autumn.
1. British Columbia, Canada
Indulge in maple syrup and look out for Moose while admiring Canada's golden leaves (Unsplash)
Autumn, with its glorious golden leaves, has to be one of the prettiest times of the year. And if you want to experience these leaves in their full glory then head to Canada's British Columbia. Known for its striking blue lakes and high peaks, British Columbia is home to a host of national parks or visit Vancouver for a city break.
2. Samoa
Take a leap into these glorious tropical waters (Unsplash)
If you really want to unwind and relax, head to one of the Pacific Islands. The way of life there is completely opposite to what it is in London, people walk slowly, take their time doing things and smile at each other as they pass on the street. By the time you leave you'll feel like you've had a year's rest. In October, the southern hemisphere tourists have disappeared and you'll have the 29C island largely to yourself. So soak up the sun, go for a snorkel and lean in to the island way of life.
3. Oman
Unexpected and untouched, Oman is a hidden oasis (Unsplash)
From vast deserts to tropical waters, Oman is filled with otherworldly terrain. While in the country, make a visit to Muscat's Grand Mosque, go on a camel trek through the desert and visit Wadi Shab – the 'gorge between cliffs'. Wadi Shab is filled with turquoise pools, waterfalls and terraced plantations that remain largely untouched.
4. Dundee, Scotland
Scotland's surprising new must-visit destination (V&A Dundee)
With the new V&A opening in September, there's never been a better time to visit Dundee. While there, make sure you go for a quick jaunt to the highlands to see Scotland's gorgeous autumnal colours.
5. Broome, Australia
Admire the magic of the Kimberley during your trip to Broome (Shutterstock)
Broome is your gateway to the beautiful beaches of Western Australia. Hot all year round, the October temperatures average around 33C. Besides the white sand beaches and turquoise waters (look out for sharks), Broome is also close to the Kimberley – one of the most beautiful parts of Australia's outback with dramatic gorges, waterfalls and rivers (watch out for crocodiles).
6. Sighisoara, Romania
Dracula's home town isn't as frightening as you'd think (Unsplash)
What would October be without visiting at least one 'scary' place? To celebrate Halloween, take a trip to the original Dracula's birthplace. Vlad Tepes or as he was better known, Vlad the Impaler, was the Prince of Wallachia in the fifteenth century and is said to have been the influence behind Bram Stoker's iconic character. Besides immersing yourself in some morbid history, the city of Sighisoara is a beauty in itself and part of Europe that is still mostly untouched by mass tourism.
7. Nashville, USA
A country music lover's paradise (Unsplash)
There are a number of festivals you can attend in Nashville come October, from the Independent Music Festival to the Americana Festival—and even the Music City Food & Wine Festival, if you're getting a bit tired of the music. The Southern Festival of Books is also held in Nashville each October so there's a festival to attend for everyone.
8. Atacama desert, Chile
It all comes down to timing with these gorgeous blooms (Pixabay)
Something amazing happens in northern Chile in October every few years. If they have had a particularly high downfall of rain over the winter, the normally barren Atacama desert will suddenly bloom with flowers come spring – a phenomenon called 'desierto florido'. However, as this only occurs every two to five years, you would need to get your timing right in order to see it.
9. Perugia, Italy
Chocolate and Italy? Say no more (Pixabay)
Each October, the town of Perugia in Italy hosts a 10-day chocolate festival called Eurochocolate – which is reason enough to go for a visit. Along with chocolate sellers, there are also a myriad of workshops held over the week and a half to learn how to make chocolate as well as themed events and tasting tours. Best of all entrance to the festival is completely free.
10. Seville, Spain
Catch the last summer rays in this Spanish idyll (Unsplash)
The tourists are gone but the weather is still balmy, which makes October the perfect month to take a long weekend trip to Seville. Walk through the winding, romantic streets before taking a flamenco class and helping yourself to a glass of sangria. Bliss.
Source Link:- https://www.standard.co.uk/lifestyle/travel/best-destinations-to-visit-october-a3907881.html