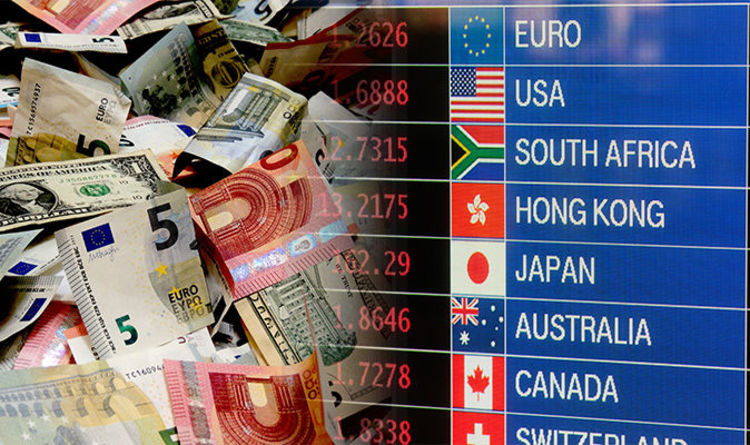 Holiday money is bought by 55 per cent of Britons between a day in advance and once they've arrived abroad, new research shows.
This means they're frequently missing out on the best value for their money.
Rather than turning up at the post office the week of your trip or at the currency exchange bureau at the airport, the best travel advice is that travellers should consider monitoring the financial situation throughout the year.
The latest research  – from Forex Educator, Learn to Trade in partnership with YouGov – calls for Brits to keep a closer eye on the potential impact of current affairs on the forex and currency markets in order to get the best deal on their holiday money.
"The currency market is incredibly volatile," said James Mathews, CEO of Learn to Trade.
"Values can rise and fall with little warning. By not watching how currency rates are fluctuating on a regular basis you could be missing a trick. 
"Those tiny percentage point differences may not mean a lot to you on a first glance, but a single point change could mean the difference of £50!"
A minority of Britons have been proven to be extra savvy and do in fact plan ahead.
According to the research, nine per cent buy foreign currency throughout the year watching the market for a 'good' exchange rate
Seven per cent of super active and value conscious buyers purchase in advance of political or economic announcements to get the best rate ahead of severe and/or unpredictable market fluctuations.
Lastly, 19 per cent of Britons actively review how the currency market is performing throughout the year and will buy when they believe the exchange rate is at its peak.
"People who trade the Forex [foreign exchange] markets capitalise on currency fluctuation rates on a daily basis," says Mathews.
"That so few of us are actually watching and taking advantage of these market fluctuations – and I'm not talking about just shopping around for the best bureau-de-change deal – means holidaymakers are not getting the best bang for their buck."
Technology has made a great difference in our approach to foreign currency, the research highlighted.
Advances in technology over the last three years have made understanding currency market changes and sending money abroad more accessible compared to as little as three years ago.
The online survey revealed that 53 per cent of the adults feel that technology is making it easier for them to exchange money.
Fifty four per cent agree that technology is making it easier for them to send money abroad.
And 50 per cent think that it has made it easier to understand how currency markets are fluctuating.
"Technology has been a game changer for anyone looking at currency and forex, making it much easier to understand when currencies are gaining or losing their value," says Mathews.
"Now we have a wealth of knowledge and user-friendly applications at our fingertips, keeping your finger on the pulse and being fully aware of currency fluctuations should be a higher priority on holiday check-lists."
Source Link:- https://www.express.co.uk/travel/articles/969971/holidays-2018-travel-money-exchange-rate-forex-trading