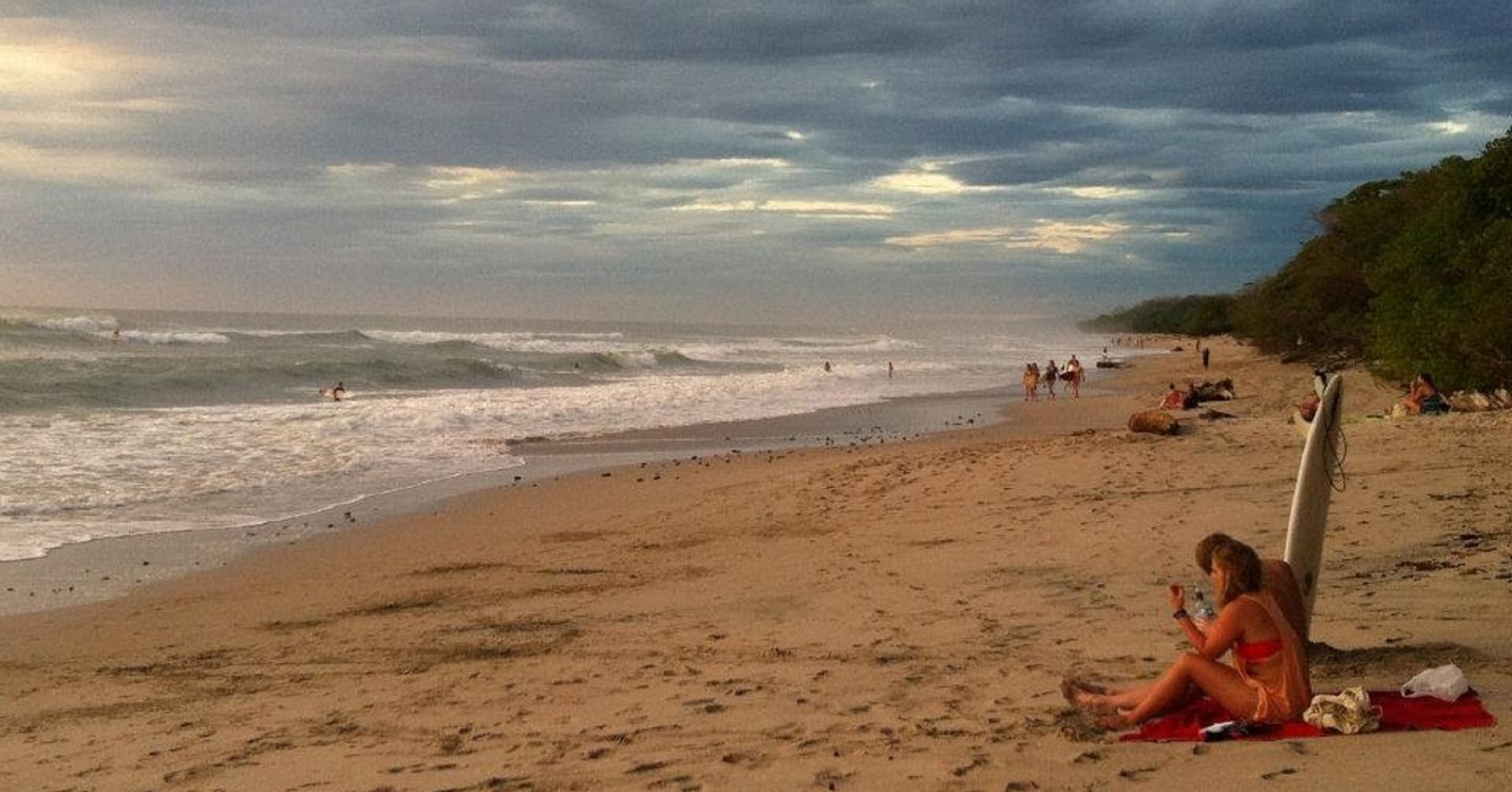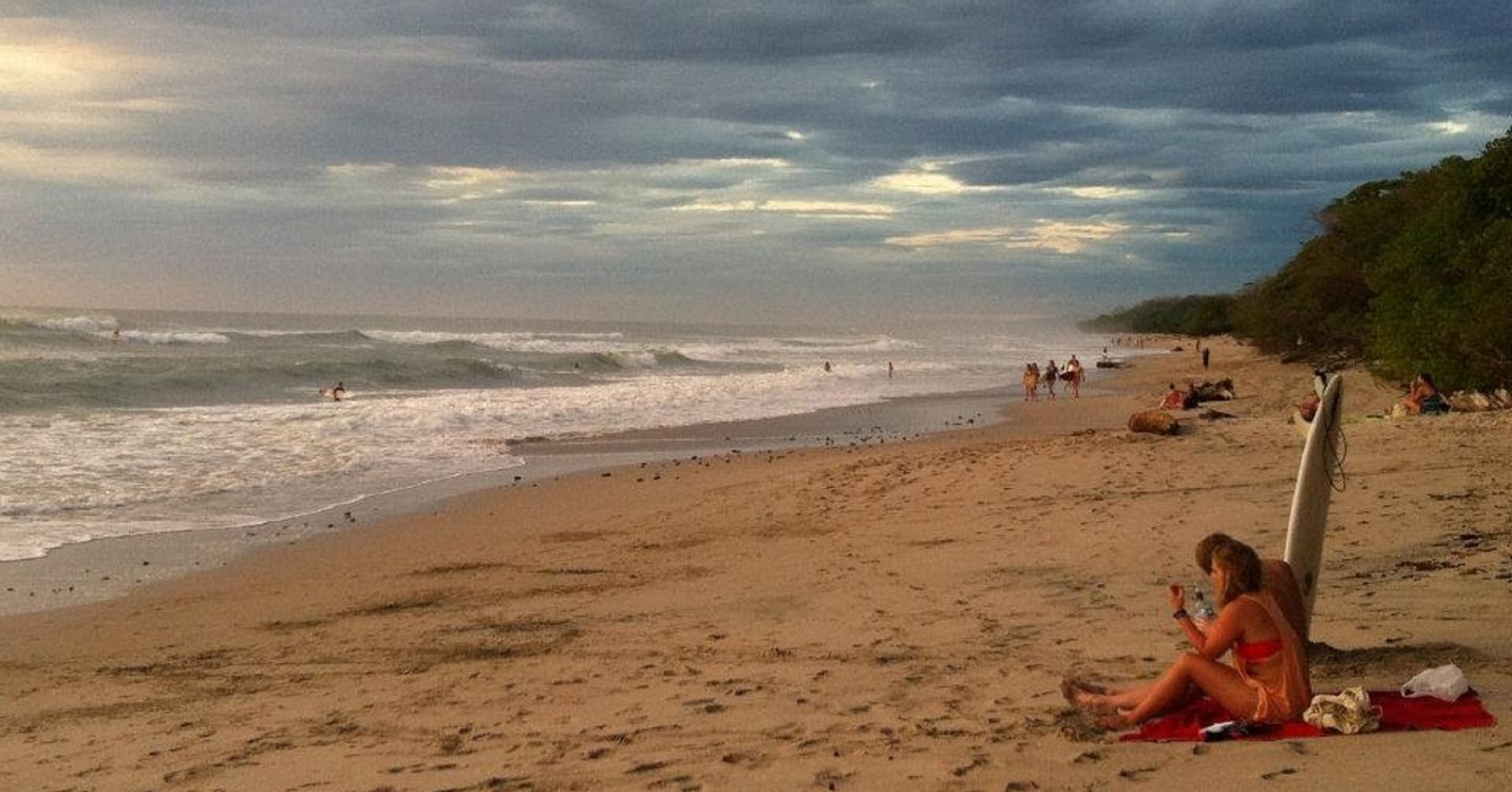 Traveling isn't cheap. I've traveled to 113 countries over six continents on a budget, and I'm constantly looking for new ways to save a buck on my next adventure.
There are cardinal rules to saving money on travel, like being flexible with travel dates, staying at Airbnbs, using frequent flier miles and going during the off season, but here are nine less obvious things you should do on your next trip to maximize savings.
1. Take advantage of all your hotel's free stuff
If you're staying at a hotel, you can find little ways to save money, which adds up. For instance, rather than paying $5 or more for bottled water in the room, I grab the complimentary bottles in the hotel gym. Many hotels have free coffee and tea in the lobby, and some luxury brands (like Kimpton and Andaz) even offer wine.
You can also sometimes get free Wifi if you sign up for a hotel's loyalty program on the spot.
Another trick is to (respectfully) speak up if things go wrong. Hotels need feedback, so they often like to reward you for it. I've had instances where my room wasn't ready for check in, housekeeping did not come, neighbors were partying all night or the gym was closed for renovations. For the inconvenience, you could get anything from a complimentary breakfast to room upgrades to waived fees (like a resort fee). I think it's better to do this in person than wait to write a review.
2. Sign up for an airline's newsletter
Airlines often send out e-mail newsletters, which are basically deals delivered to your inbox. Even if you're not part of an airline's loyalty program, you can sign up to receive deals, from two-day flash sales to last-minute getaways. I've seen flight sales up to 35 percent off and more for both domestic and international travel.
Delta, for example, frequently sends deals, like a summer holiday sale to Europe with rates as low as $700. Jetblue also sends one-time offers via email.
Newsletter deals also apply to mileage programs, whether you're a top-tier member or not. Airlines set aside a certain number of mileage seats on routes, and they can slash the number of miles needed if there's high availability for unbooked seats.
3. Get an airline credit card (but don't feel pressure to use it)
Becoming a frequent flier loyalty member with an airline can obviously save you money. When you fly at least 25,000 miles with an airline, you generally get free, unlimited upgrades (not only first class but also premium economy, which can save you up to $100 round-trip), waived baggage fees (savings average $50 round-trip) and better seat choices (most airlines charge premium for better seats).
But if you can't fly that often, you can still get some of the same benefits by getting an airline's credit card with the perk of hefty bonus miles just for signing up.
A good one is Citi/AAdvantage Platinum Select World Elite Mastercard with American Airlines. It gives 60,000 bonus miles on American, the most from a major U.S. airline, if you spend $3,000 in purchases within the first three months. That's not a small amount of money, but you can apply some charges you already pay monthly, like groceries or smartphone bills.
The best part: 60,000 miles is already a free trip to Europe or more than one free domestic trip (routes start at 15,000 round trip on American Airlines), which can save you hundreds of dollars.
When looking for credit cards, note many have annual fees. For the Citi/AAdvantage card, the $99 fee is waived for the first year.
As long as you have the card, you will get free checked bags and priority boarding and, of course, miles for every dollar spent, which is true for all major airline credit cards. Whether you continue to use the card for purchases after three months is up to you, but just having it has advantages.
4. Get flight alerts when fares drop
I use Google Flights to book flights because it gives you the best real-time airfares, plus tools to buy the cheapest ticket, like suggesting a cheaper airport to use if there is more than one in the area.
Once you type in your cities for departure and arrival, it will show you a calendar with each day's cheapest airfare, allowing you to determine the best date to fly. Also, when you put in your dates, its Flight Insights tool tells you if there's a cheaper flight on another day.
My favorite part of Google Flights, though, is when you're researching airfare, just click the tab that says "Track Prices" and it will track the price for the route you need and alert you via e-mail if the price drops.
Apps like Skyscanner and Hopper also offer price drop alerts.
5. Always aim to book brand-new hotel openings and flight routes
When a new hotel opens, to fill rooms, discounted introductory rates are offered. Same thing with an airline's new routes, which will have tons of available seats and almost always cheaper fares. So stay on the lookout for what's opening at the destinations to which you want to go.
For hotels, Google the words "new hotel" and whatever destination you're interested in, then when you get the results, hit the "news" tab for the latest updates.
Try it and you'll find this new beach resort opened in Negril, Jamaica, in May, and introductory rates are only $95, for example. (Once high season hits later this year, rates go for the standard $200.)
You can also check out travel-specific websites as they are known to list and preview new hotel openings, like Travel + Leisure, Afar and Budget Travel.
For flights, it's another good reason to sign up for an airline's newsletter, where new routes are frequently announced, or you can check with travel sites announcing new-route discounts like Smarter Travel and Airfare Watch Dog.
6. Go off the beaten path
Going off the beaten path will yield beautiful places that are far cheaper than crowded tourist spots.
I'm a big fan of Mexico, and I am constantly going farther away from tourist zones to stay in cheaper (but amazing) places. A good example is bypassing Puerto Vallarta (beachfront resorts can cost $180 a night and up) for Riviera Nayarit further north (about 30 minutes to get to Nuevo Vallarta, where the region starts, up to three hours to get to San Blas, all the way north), where hotel rates significantly drop. The further you go, the cheaper it gets. About 1.5-hours from Puerto Vallarta, I stayed in a rustic, family owned boutique resort, Punta Monterrey, right on a private beach for $80 a night. Included in my rate were home-cooked meals with fresh ingredients pulled from an onsite garden.
You can do the same with domestic travel. If you want to go to Florida for beaches, instead of Miami, which can be expensive, fly into Tampa and head to St. Petersburg (30 minutes from Tampa International Airport), where the beaches are less crowded (and much nicer, in my option). Good beachfront hotels are as low as $80 a night and dining is considerably less.
On a flight search from Atlanta to Tampa for a weekend in August, fares were only $97 round-trip, opposed to $202 for Miami. From Chicago, flights to Miami were $196 and only $117 to Tampa.
7. Take a gamble on last-minute hotel deals or "opaque pricing"
Booking your hotel last minute can be cheaper if you're flexible and it shouldn't cause you anxiety if you know how to do it.
I like HotelTonight, a discount app that gets unused inventory from hotels, which allows them to sell the rooms for cheap. You don't have to book the night before. HotelTonight now lets you book rooms weeks in advance.
Hotwire has the same concept, though they offer "opaque pricing" that hides the name of the hotels. This way, there is no product differentiation, and hotels can't distinguish themselves from competitors by touting their locations, amenities or services, so prices fall accordingly. Many hotels like this practice because customers search by the rate, not superlatives; hotels give Hotwire low prices for unbooked rooms without comprising their integrity.
With Hotwire, I found rooms in Las Vegas right on the Strip starting at $14 a night, which is low since Hotwire can get a good bulk of those rooms that aren't selling.
Travelzoo has amazing last-minute deals, like this all-inclusive trip (that means flights too) to St. Lucia in the Caribbean for two at $632 total.
8. Talk to a bartender or valet for recommendations
Using social media to ask for recommendations about cheap places to eat, where to stay, etc. is great and it works.
But once you're at the destination, don't be shy. Locals know the best area happy hours, specials, cheap finds and free activities, so talk to them.
Forget the hotel concierge where they may be promoting restaurant and nightlife partner brands — instead, ask the guy carrying your bags, the valet or the bartender. Or chat with your Uber, Lyft or taxi driver, who always seem to know all the good spots. Plus, they all work on tips, so they'll be more eager to offer suggestions.
9. Travel during "dead week"
The term "dead week" is used by travel industry professionals, referring to the absolute cheapest time to travel through the year. It takes places the day after New Years Day (January 2) until January 15 (around the Martin Luther King Jr. holiday) when almost nobody is traveling. Most Americans use up their vacation time for Thanksgiving, Christmas and New Year's; they've spent all their money over the holidays; and everyone is back to work or school.
During "dead week," which is actually two weeks, hotel rates, airfare and travel packages drop considerably. You can search on hotel web sites for deals (look for "winter sales" rather than "dead week" sales since no one says that), and prepare to find deals at the last minute since hotels and airlines can actually see their high percentage of unsold inventory is not selling.
"Dead week" does not apply to destinations where January is high season, like Miami, Mexico and Caribbean.
Don't miss:
These are the hottest US cities Americans are booking for summer vacation
7 amazing American restaurants worth road-tripping for — that all have meals under $12
These are the top food cities in America — here's what to eat when you're there
Like this story? Subscribe to CNBC Make It on YouTube!
Source Link:- https://www.cnbc.com/2018/07/18/how-to-save-money-when-you-travel.html