The Greek islands welcome tourists all year round because of their warm climate. However, a trip to the Greek islands in spring has its chic, although it is considered only the beginning of the season. Today we will talk about one of the Greek islands – Mykonos. Today it is a resort that doesn't need advertising and is considered the most expensive Greek resort. If you are looking for a luxury holiday, then Mykonos is the perfect place to get it all.
Mykonos is the Greek Olympus for luxury lovers. Previously, gods and goddesses gathered at this place, but today you can meet the world elite here, from Hollywood stars to famous politicians and diplomats. It is also an island of youth, where the party never ends. Below you will find out the top places and activities that will make your vacation on this island really luxurious.
Top Three Hotels For Luxury Days-Off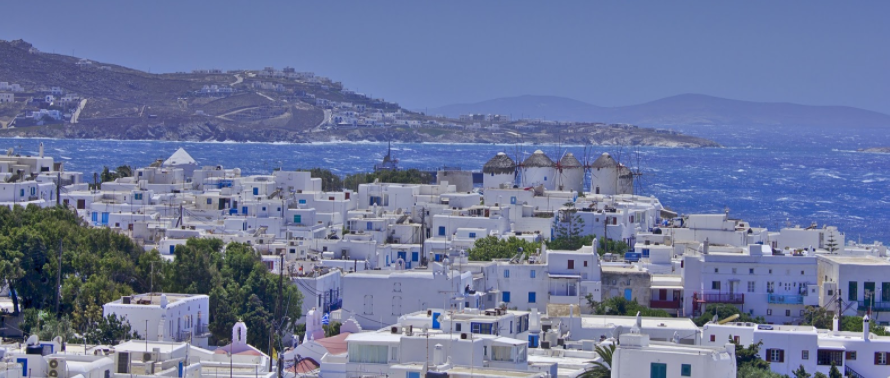 Since Mykonos is considered an island for luxury holidays, there are a very large number of hotels targeted at tourists that may afford more than others. Below you will find three hotels that can be considered the best on the island and worth the attention of those who want to relax like a god.
Belvedere Mykonos- Waterfront Villa & Suites. This hotel has the highest rating. Luxe rooms are very spacious, some even have a kitchen. The design of the rooms is very elegant. Stunning terraces are overlooking the sea. Some apartments have their own pools, and the location of the hotel allows you to be in the heart of life on the Mykonos island. The hotel is located just 500 meters from the center, where there are many restaurants and boutiques.
Cavo Tagoo. This hotel offers both rooms and villas individually decorated in a minimalist style with a touch of Greek luxury. The hotels have a pool and lounge bar with panoramic views of Mykonos and Delos. Interestingly, when choosing a villa, the client receives a pool located in a cave. That is, you can go straight from your room to the pool in which you can stay all day since it will be hidden from the sunlight.
Myconian Villa Collection. This hotel is no less popular and also offers both rooms and villas for booking. As for the design, everything here is done in pastel shades in the style of minimalism but with an emphasis on bright details. This hotel does not look trite, which becomes noticeable from the reception desk. As in the above hotel, there is a pool with a bar, but there is also a private beach.
If you want to rent a villa as a COVID-19 security measure, then the BlueVillas website will help you with this. Here you will find top villas that will also correspond to the luxury class, and by the way, you can find more favorable prices than the above hotels.
What Makes a Vacation in Mykonos Luxurious
If you are wondering what the rich people do on this island, below you will find it out. Apart from the many nightclubs and expensive shops, there are a lot of expensive and personalized activities you should know about if you are planning a luxury vacation in Mykonos.
Book Personal Kitesurfing and Diving Lessons
In recent years, more and more tourists who love active holidays prefer kitesurfing. Taking into account the price of kitesurfing, wealthy people can afford it. Since on average, one lesson will cost around 150 euros, and one day is not enough to master this sport. There are schools on the island where kitesurfing is taught, and there is also a service for independent riders. The winds allow you to pick up speed and carry through the waves like a god of winds. So if you've never done this before, be sure to give it a try.
Also, you shouldn't pass by diving. The bottom of the Aegean Sea will look like a meadow of grass with an azure sky, rocks and stones will resemble a whole city. You can order a boat with a glass bottom that will take you to an ideal diving site or to a bay where there will be no one else, where you can enjoy the silence and beauty of the Aegean Sea.
Visit Kalita Restaurant
Mykonos is full of decent restaurants, but we would like to mention the Kalita restaurant. This restaurant offers traditional Greek cuisine with a modern touch. Moreover, there are dishes that you will hardly find anywhere else. In addition to food, there is a good wine list, as well as a variety of cocktails. As for the prices, they correspond to the luxury class. The takeaway is not available at this restaurant and tables should be booked in advance due to high attendance.
Rent a Car for Millionaires
If you are looking for something unique, then renting a car that is presented in only 1200 models around the world is a good option. We are talking about the Smart Cross Blade, a two-seater cabriolet ideal for beach trips. It is interesting that each model of such a car has its own serial number, which will once again emphasize the uniqueness of this car. On the Mykonos island, this particular car is a favorite among those who prefer luxury rest.
Make a Selfie with Local Celebrity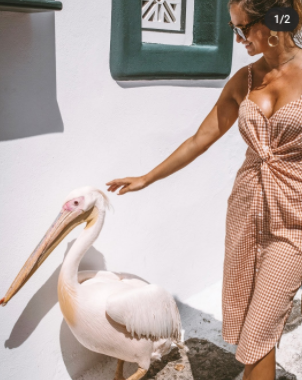 It is normal to meet stars like Madonna or Michael Jordan on the streets of Mykonos. But Mykonos has its own celebrity that is simply impossible to pass by. This is a pelican named Petros. Pelicans are a real rarity for this island. Apparently, the pelican fought off his flock and the fisherman saved him. The pelican is very friendly so be sure to take a selfie with the Mykonos star.
Conclusion
Without a doubt, a vacation in Mykonos will remain in your hearts for life. Here is a mixture of divine luxury, incredible nature, and azure sea. Holidays in this place in summer have become as traditional as holidays in Switzerland in winter. Hence, even if you are planning your trip to Mykonos in the spring, you will be 100% satisfied.