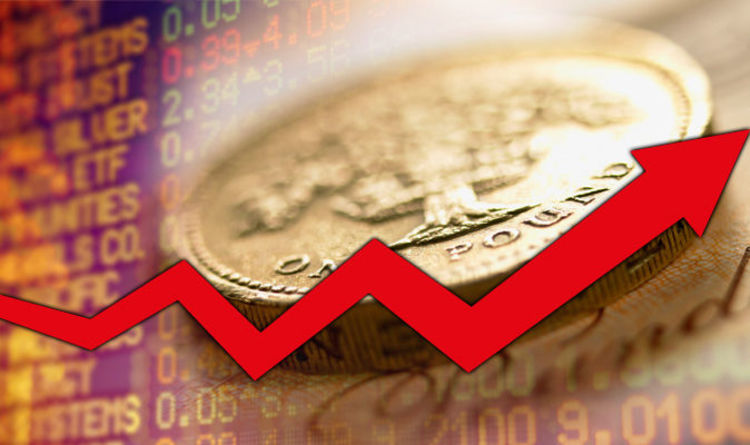 The pound has been in a state of flux this week having risen slighter higher against the euro.
The latest Bloomberg figures show the pound to be trading at £1.145 this morning whereas yesterday's exchange saw the GBP/EUR exchange at £1.1434.
Despite a promising start last Monday, the pound dropped ahead of the weekend with the first day of trading this week highlighting that the pound had fallen back into the region of £1.14.
Laura Parsons, a currency analyst at TorFX, explained to the Express.co.uk yesterday that the UK's public finance results proved better than expected.
The Office for National Statistics (ONS) reported that the UK borrowed £1.35 billion in March, this was much lower than £3.25 billion that was expected.
This is the first time in 16 years that the UK's public finance has been in surplus.
On the back of this, the pound managed to edge slighter higher against the euro.
Tuesday saw the announcement that the UK would not remain in the customs union post-Brexit.
Downing Street made the announcement that they would not back down over the decision.
Although a vote was taken by peers to remain, Theresa May rejected the idea.
Looking over the pound's position against the euro yesterday, Ms Parsons explained the European Central Bank's (ECB) latest decision will have an impact.
She said: "This week hasn't exactly been flooded with high-impact news or exciting data, but GBP/EUR did manage to creep higher ahead of today's ECB interest rate decision.
"If ECB President Mario Draghi delivers a dovish message, the pound may be able to edge closer to the €1.150 level."
The ECB is expected to reveal its latest policies on interest rates later today.
Economic's have suggested that Mr Draghi's main object will be to attempt to keep a lid on the euro after warning that the euro's strength is hampering the ECB's attempts to support inflation.
According to a WeSwap report releases yesterday, British travellers waste £125 million in ATMs while abroad.
Failing to prepare adequately for their trip or under budgeting, means travellers withdrawal on average £170.
Using cash machines abroad means that travellers are being charged a three per cent transaction fee and an additional two per cent overseas fee.
To ensure no money is wasted, it is advised that British travellers prepare their travel money before departure and shop around to secure the best exchange rates.
Using a pre-paid travel card is another way to keep holiday costs low as travel cards offer better exchange rates with some not charging for use at all.
Source Link:- https://www.express.co.uk/travel/articles/951404/pound-to-euro-exchange-rate-ECB-interest-rate-decision-GBP-rise