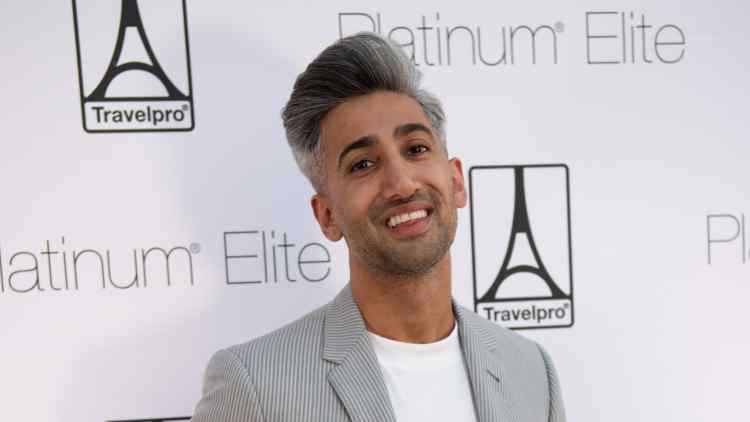 Summer is all about getting out of town, and Queer Eye's resident fashion expert Tan France knows a thing or two about travel — with season two of the hit Netflix reboot out, he's jetting off every day or two, so traveling smartly and stylishly is something he's passionate about. France teamed up with Travelpro this summer to debut their Platinum Elite collection, and at the launch party Out caught up with the style guru for his hot tips on how to pack like a pro.
OUT: I imagine you travel a lot these days so what is important to you when it comes to traveling smartly?
Tan France: I like to make sure that everything is super versatile. I need a bag that can really work for me. The fact that I can put my charger in a bag is massively important. I'm on Instagram constantly, my job is on social media, so I make sure I've got my charger in my bag and I like to make sure my clothing itself is super versatile. I'll take, I always want a suit because I never know what press event I'm going to be at or sometimes, I don't know what my schedule is until I'm in a city, so I take a suit, but I take a casual suit that's breakable, deconstructible, so I can wear my jacket with a pair of jeans and a button-up. I can wear my pants with just a t-shirt, so make your look as versatile as physically possible.
So obviously, summer is all about travel. So what are some of your favorite travel tips when it comes to like packing for summer vacations, what you should bring with you?
Leave your board shorts at home. You don't want to look like that on vacation. Go for shorts that fit well that are a couple of different colors. Take a neutral-colored swimsuit. Take a couple of bolder ones, the neutral suits are ones you can wear as an actual short. Bring a pair of sneakers that you can wear on the street. You can put a t-shirt with those and you've got a lot to go from the beach, to lunch, and then even somewhere for dinner. And then as far as swimsuits go, make sure that they are the length that are gonna make you feel slimmer, sexier—everybody wants to feel sexy at the beach. Make sure that your swimsuit is highlighting the best part of your body. If you're wearing board shorts you can look bigger, wider, shorter than everyone there.
So, the smaller the better.
Not the smaller the better—
But also, speedos make packing easier!
They do, however, if somebody's got the confidence for a speedo, I love it. I don't personally but, for example, Antoni loves a speedo and I love that he loves a speedo.
How does it feel to have season two of Queer Eye out?
So good, have you seen any of it?
I mainlined the entire thing over a weekend.
You watched episode 5? The Skyler episode, in my opinion is the best we've ever had. It's my proudest moment. I love season two.
Source Link:- https://www.out.com/out-exclusives/2018/6/30/tan-frances-tips-traveling-style