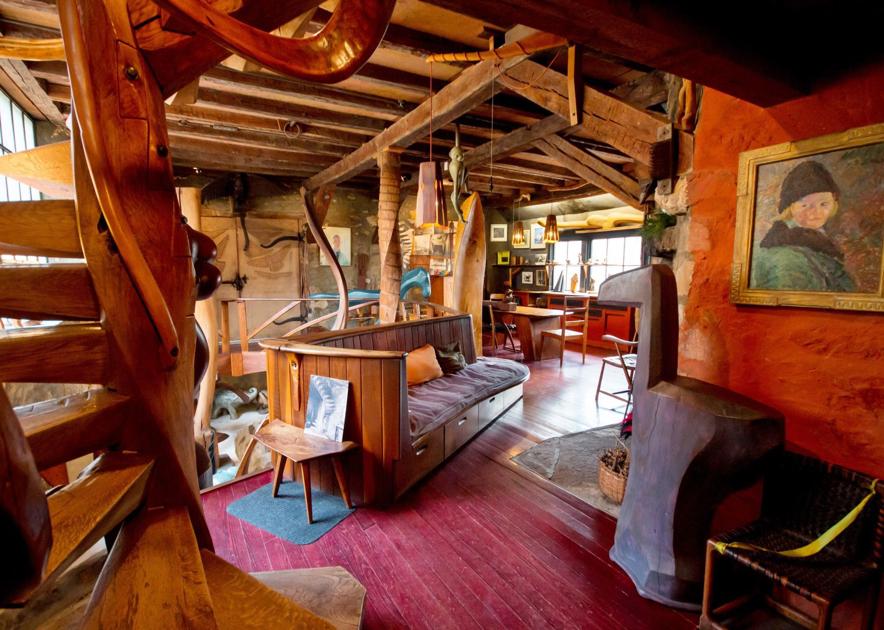 Five years ago, when Jim Cheney first envisioned and began writing a blog called "Uncovering PA", he never could have fully known what it's become today. The purpose of Uncovering PA, https://uncoveringpa.com, is to reveal many of the historic, wonderful and often unknown places there are to visit right here in our home state of Pennsylvania.
Unique design and purpose
Uncovering PA takes the reader on an impressive online tour of some of the most uniquely beautiful and interesting Pennsylvania sites to visit. It tells readers how to get to each destination and also offers many suggestions on how best to enjoy them once you've arrived.
The blog is categorized by 11 different regions throughout the state, any of which the reader can click on for a list of sites to see in that area as follows: Philadelphia and its suburbs; Pittsburgh and its suburbs; Pennsylvania Dutch Country; The Alleghenies; Lakes Region; Laurel Highlands; Lehigh Valley; Northeastern Pennsylvania; Pennsylvania Wilds; The Poconos; and Susquehanna Region.
At this point you may be asking what the difference is between Cheney's blog and a local, county or state visitor's bureau? Uncovering PA does exactly what its name suggests — it uncovers a number of hidden gems Pennsylvania has to offer that you won't find listed in any travel guide (i.e., off the beaten path), along with many that are. It also provides in-depth articles about each site's history and background.
In short, the Uncovering PA blog challenges its readers to get out there, off the beaten path and explore the Keystone State in person.
According to Cheney, the purpose of his blog is to help people find unique places to go and things to do in Pennsylvania by serving as their personal tour guide who offers them a unique, in-depth perspective and opinion about each site. He said that his ultimate goal for Uncovering PA would be to write an article about every interesting place to visit in the state, but understands that realistically that's not going to happen.
Background in travel
While Cheney's currently focused on exploring and uncovering his home state of Pennsylvania, he also has a personal background of world travel, primarily in Asia where he lived for many years.
"My wife and I are from the Mechanicsburg area. We both attended Messiah College and graduated back in 2005. From 2005 through 2012 we lived outside of Pa. and from February of 2010 through March of 2012 we were in South Korea, where we taught English classes together. From there, we traveled six months from Singapore to Istanbul by land and I kept a detailed record of all my travels throughout Asia and Europe. In Sept. of 2012 we moved back to the Harrisburg area," said Cheney.
In the meantime, Cheney began thinking about developing and writing his own travel blog and wanted to do something for his home state of Pennsylvania.
"I started Uncovering PA back in early August of 2013 with my first article and I've been lucky enough to be able to continue doing it ever since," he added.
To understand and appreciate why Cheney's blog is so popular, one need look no further than the number of places he's visited in Pa. for the past five years since returning home. In that timeframe, Cheney has traveled to nearly 700 different locations throughout his home state.
"While I love world travel, I understand that for most people it's not feasible to do that so I uncover places right here in their own backyard for them to visit and enjoy.," he said.
Extensive and detailed blog content
Unlike other blogs or websites that offer a few collective bits and pieces of information here and there about various travel destinations, Uncovering PA incorporates everything from driving and hiking directions, to GPS coordinates, to photos, maps and hyperlinks into each prospective site to visit.
"On my blog, all of the articles are categorized by location but you can also search by type of attraction such as history, waterfalls, etc. We have a map that pinpoints each destination but you have to zoom in on it so I recommend viewing them by geographic location," said Cheney.
"I hold photographic workshops at various locations throughout the state for which customers must pay in advance and can sign up for at Uncovering PA. In addition to the website and e-mail, my blog is accessible via Facebook, Twitter and Instagram and I also have a free weekly newsletter which visitors can sign up for," he added.
Cheney says that he typically writes 2-3 articles per week and adds multiple destinations to his blog on a regular basis. On his personal computer at home, he has a bookmark folder for every county in the state, a total of 67. Each folder contains detailed information about the places to visit in that particular county. Cheney also spoke of where he gets ideas for unique destinations to post on his blog.
"Sometimes I find Uncovering PA destinations through various websites and other online postings, before visiting them myself and sharing the details with my readers. Over the years I've learned how to collect information from a number of different resources, such as looking for waterfalls on topographical maps or by learning about new destinations through reader tips and recommendations," said Cheney.
Sharing a few favorites
There are many Uncovering PA destinations that stand out for Cheney but he shared a few of his personal favorites.
"One of the most surprising to me, which is also one of my favorite finds and a historical site, is the Columbus Chapel and Boal Mansion Museum located in Boalsburg. It's the home of the Boal family that Boalsburg is named after," said Cheney.
According to Cheney, the Boal Estate has been the Boal family home for eight generations and is over 200 years old. It tells the story of America as seen through one family and the original buildings and furnishings are all still there.
The history of the Columbus Chapel and Boal Mansion Museum is truly amazing. Back in the 1890s, fourth generation Boal family member, Colonel Theodore Davis Boal, AKA "Terry," traveled to Europe where he married Mathilde, a descendant of Christopher Columbus. She inherited the Columbus Chapel and they reconstructed it back in Boalsburg in 1909.
The mansion contains one of the most amazing collections of artifacts anywhere in the world, including items from King Tut's grandparent's tomb, a piano that was once in the White House and a lock of Napoleon's hair.
Another of Cheney's favorite destinations is Rickett's Glen State Park and its beautiful Falls Trail.
"It has the highest concentration in a small area of some of the most picturesque waterfalls you'll ever see anywhere in such a short hike and there's nothing like it anywhere else in the state," he added.
Rural vs. urban destinations
"While I'm more of a city boy than country, I do appreciate both settings and feel there's definitely more to explore nature-wise in the rural areas of the state, which are typically spread out more. You also find a lot of small towns and backroads as you travel throughout Pa. which add to the overall experience. Conversely, the urban destinations offer more sites to see in smaller, concentrated areas of the cities," said Cheney.
Tips and general information
Cheney advises his Uncovering PA readers to keep an eye on the weather depending upon the time of year and what they plan on visiting. He also tells them to look for other things to do in the area they'll be visiting, especially if they're planning a long trip.
If they plan to take photographs, sunrise and sunset are the best times of day for doing that. If a site has hours of operation or admission fees, that information is also noted on the blog.
While Cheney says that he tries to keep up with prices and hours of operation as best he can, he cautions that they often change frequently. For that reason, he also includes hyperlinks to the official site of each destination, whenever possible, for readers to click on.
Whatever your background, if you enjoy travel and exploring different sites, Uncovering PA is a free blog that's definitely worth a look.
Source Link:- https://www.newsitem.com/arts_living/uncovering-pa-blog-offers-readers-interesting-travel-destinations/article_31ab7c2f-24e2-51a4-9790-4f4c4edd1937.html