Top 12 Destinations to Visit in New Zealand
If you don't know where to go, and you feel like traveling, why wouldn't you go to New Zealand? New Zealand is full of stunning landscapes and rare animal species. Having an opportunity to go there and see all of its beauties in person is priceless. Not only the scenery and the animals, but the people too are worth getting to know. New Zealand is indeed a dreamland, and getting to go there is a fairytale-like experience and one you must have on your bucket list. Read on to see the Top 12 Destinations to Visit in New Zealand; these are some of the most beautiful attractions New Zealand has to offer us.
Mou Waho Island
The island Mou Waho is only half an hour away from the town of Wanaka but is hidden behind a mountain range; it feels very remote. If you came to visit this island, you'd have a chance to see some of the world's endangered species, such as buff weka or mountain stone weta. You'll also be able to spend time in a campsite near the landing zone to make even more memories.
Okarito Beach 
No place in the world will make you feel like watching a sunset on Okarito Beach will. The island is situated just below the Southern Alps and is definitely a must-see location. Okarito Beach is another great place in New Zealand where you can get to see some endangered species. Rowi is just one of the endangered species living in this part of New Zealand.
Soho Basin
If you want to see New Zealand in the winter, you shouldn't miss the Soho Basin. This ski area will make you fall in love with New Zealand even more. If you feel like checking out the steep slopes and eating all sorts of delicious meals with lots of wine, you have found the perfect place to visit while in New Zealand. 
Macetown's "Ghost Town"
Macetown was a thriving city once in the 1860s when the gold rush was ongoing. Now, there are remains of the old gold mining town. Today the place is mostly uninhabited, and it a tourist destination. All of the town's major historic buildings have been restored in order to give visitors a sense of how the town was in the 1860s gold rush. Besides the old ghost town, there are many other activities to see in Macetown like; day walks around the township or up the valley to the impressive Homeward Bound stamper, picnicking and mountain biking. The track up the Rich Burn is rough and only suitable for trampers. This is a must-see spot on your itinerary.
TranzAlpine Train
Don't miss out on one of the world's greatest train journeys. The TranzAlpine is the train that will get you from the Pacific Ocean to the Tasman Sea in just five hours. The breathtaking sites such as Canterbury Plains, Waimakariri River, or Southern Alps are what makes this journey even more special and memorable. 
Poverty Bay
Poverty Bay is the name of the ground that James Cook set foot on for the first time in the 18th century. The ground's real name is Gisborne-Tairawhiti, and it's famous for its wines fruits and vegetables. If you feel like trying some high-quality food and wine and learning something about the local history, you should consider visiting Poverty Bay.
Dunedin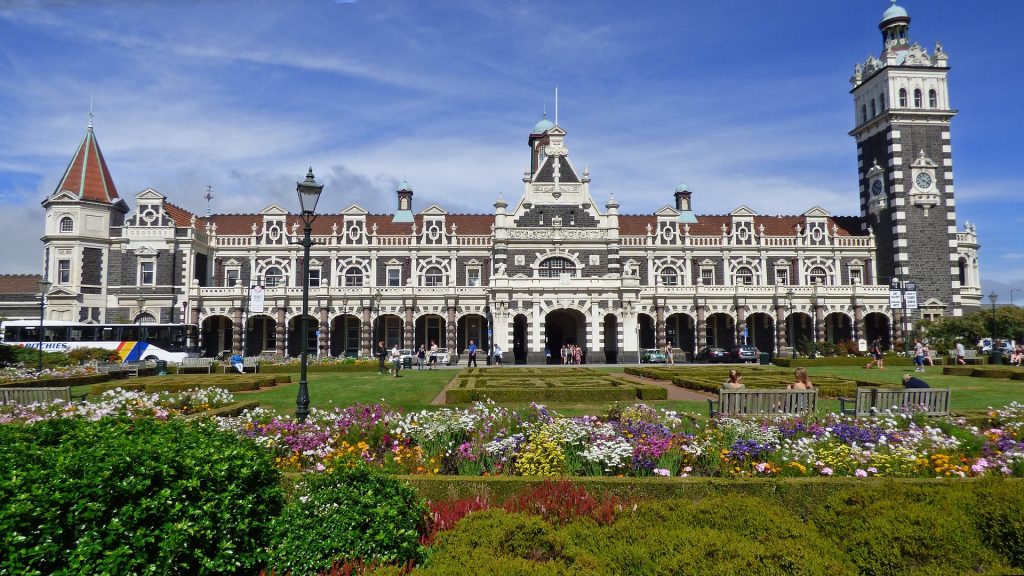 Another place you should visit in Otago is definitely Dunedin. The town with the steepest street in the world has a lot to offer. A good idea would be to go on Dunedin tours in order not to miss anything. Take a long walk along the coast to get to see the stunning wildlife of New Zealand. Take your chance and come to see a yellow-eyed penguin and many other beautiful species you wouldn't find anywhere else. 
Tairawhiti's Maori Culture
Finally, come to New Zealand to get to know Maori culture. Tairawhiti is the place where Maori is 50 percent of the population. It's the best place for you to educate yourself on things such as traditions, language, history, and music of the Maori people. You'll have a chance to listen to legends of the Tangata Whenua, which translates to the people of the land. You can see the Hikurangi, which is the first place in the world where the sun rises. You'll also hear a lot of legends and stories about Maori gods. This sacred site will definitely leave you speechless thanks to its people and its landscape.
Piha
If you wondered where in the world you could see a black-sand beach, the answer is in New Zealand. Piha Beach is famous for its unique sand. If you get lucky enough to see the beach, you will also enjoy the cliffs and the forests in the background. You can even admire the tides of The Gap from Puaotetai Bay.
Fiordland
If you're in the mood to see cinematic scenery, pack your bags and travel to Fiordland. The enormous mountains with deep lakes and swelling rivers around them just look unreal. The forests and the fiords, they all make the scenery even more beautiful and breathtaking. New Zealand's nature is at its finest here, and if you're looking for that kind of vacation, you won't regret coming to the Fiordland. 
Hobbiton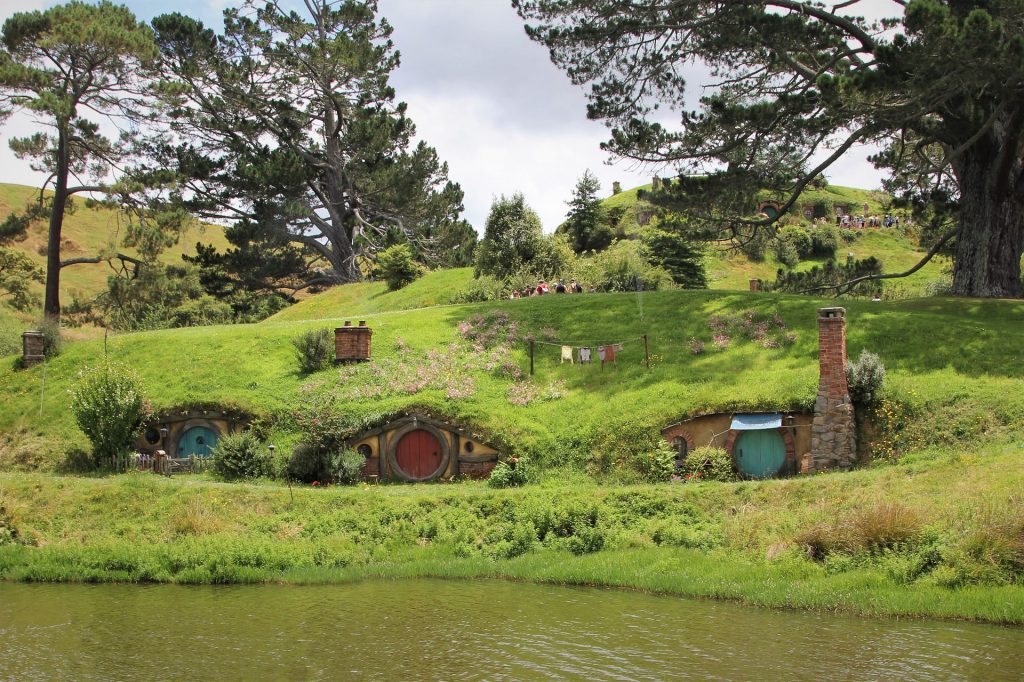 Another cinematic scenery is definitely the Hobbiton. For any Lord of the Rings fan, this will be a reason enough to come to New Zealand. You don't have to be a fan of the franchise to enjoy this place. Even if you don't know what Fangorn Forest, Gondor or Mordor are, you'll still have tons of fun while getting to know this part of the Shire. 
The Glow Worms
One of the best experiences you can have in New Zealand is getting to see the glow worms. The glow-worm cave is called Waitomo. What you get to do in this cave is float down the river under the "lights." The lights will remind you of stars, but they actually are gnats. Due to a chemical reaction, they glow and are really magnificent. Even when you know what they actually are, they still look amazing and stunning.
Conclusion
Getting to travel is always fun and exciting, especially when it includes the top 12 destinations to visit in New Zealand. If you're considering New Zealand this year, it is full of unique and mesmerizing scenery that you will not be disappointed in. Don't wait any longer, and go to New Zealand this year.