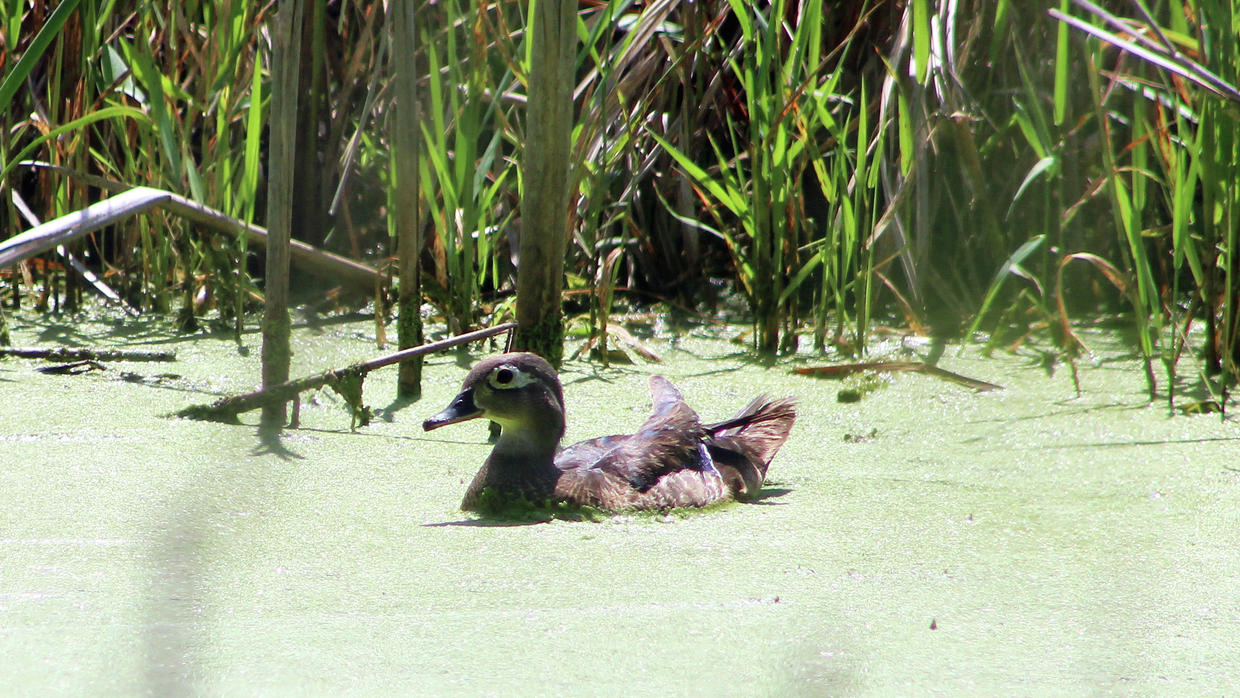 You won't see exotic elephants or giraffes like in the African sub-Sahara, but you could spot a mother white-tailed deer quietly leading her fawn through the Becker County woods, or a busy beaver or playful otter splashing in one of the area's abundant lakes, ponds or rivers.
You don't have to worry about being chased by lions or cheetahs, but you definitely have to worry about being chased by the tiny people-hunters of the Northland — mosquitoes, ticks and deer flies.
You're guaranteed photo ops with all kinds of birds and smaller mammals like squirrels, as well as reptiles and amphibians like turtles and frogs, interesting insects like Monarch butterflies, and plenty of colorful flora to go with all that fauna.
If you're really lucky, you might catch a glimpse of the elusive black bear, or even a timber wolf.
At Tamarac National Wildlife Refuge, a "safari" of this nature is offered every Thursday at 10 a.m., June through August. The refuge calls them Wildlife Excursions, and they're a way to not only see Tamarac's wildlife but also learn about its cultural and natural history, often by visiting behind-the-scenes areas of the refuge that are usually closed to the public. Several local volunteers are trained to lead the excursions.
Tamarac, located about a 25 minute drive northeast of Detroit Lakes, has a unique mix of forests, waters, marshes and fields that provide homes for hundreds of wildlife species. Established in 1938 as a breeding ground and sanctuary for migratory birds and other wildlife, Tamarac offers temporary and permanent homes to more than 250 species of birds, from bald eagles to warblers. Its marshes are filled with wetland creatures like beavers, muskrats, waterfowl and turtles. Its woods provide cover for deer, bear, wolves, porcupines, raccoons and a host of other animals.
For those unable to get away on a Thursday to take the excursion, there's also a self-guided "safari" option at Tamarac, called the Blackbird Wildlife Drive. This 5-mile drive is accessible mid-April through mid-December, at any time during the refuge's regular open hours. There are 12 numbered stops along the tour, which are explained in an informational leaflet available inside the Tamarac Visitor's Center. The leaflets also provide interesting information on Tamarac's wildlife management practices, habitats and history.
The refuge is located at 35704 County Highway 26 in Rochert. For more information, call 218-847-2641, visit www.fws.gov/refuge/tamarac, or stop in to the Visitor's Center between 8 a.m. and 4 p.m. Monday through Friday year-round, or from 10 a.m. to 5 p.m. on weekends in the summers through Oct. 15.
Source Link:- http://www.dl-online.com/lifestyle/travel/4473111-two-hours-tamarac-birds-bugs-plants-and-points-interest-lot-can-be-seen