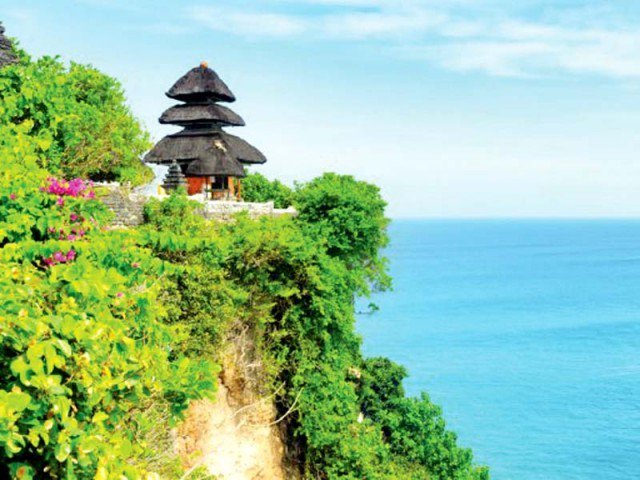 We go globe-trotting to bring you our favourite destinations for 2018!
Baku, Azerbaijan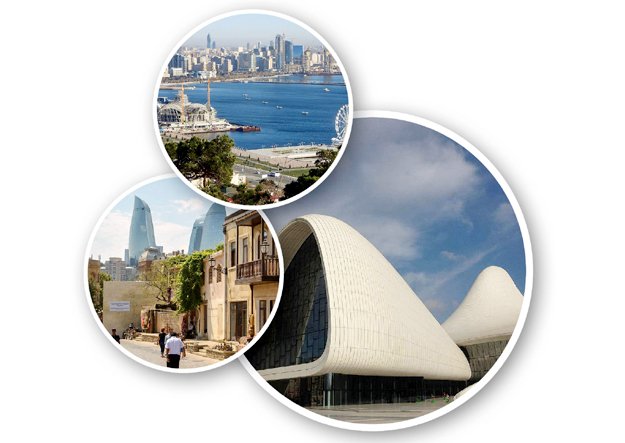 Azerbaijan's capital, dubbed by Lonely Planet as "the architectural love child of Paris and Dubai", is one of the fastest changing cities in the world. Baku is a giant mix of cultures; it is the perfect amalgamation of a budding nation with the antiquity that dates back to many eras. There are a lot of tourist attractions around the city. The city is rapidly expanding and there are many things to do in Baku to keep you entertained. Baku offers its visitors marvellous architecture, great hotels, incredible restaurants, entertainment of all kinds, ancient history, nature and more. Be prepared to indulge in the fantastic food which includes lots of kebabs, tea, vegetables, meat and flat bread. Azerbaijan lies at the cross roads of Europe, Asia and the Middle East, and therefore has influences from each region in regards to cuisine, religion, culture, etc.
Attractions you can't miss:
Flame Towers, Carpet Museum, Heydar Aliyev Center, Walk Around the Old City, Palace of the Shirvanshahs, Bibi-Heybat Mosque, Zoroastrian Fire Temple, Maiden Tower, Stroll Along the Caspian Sea Boardwalk.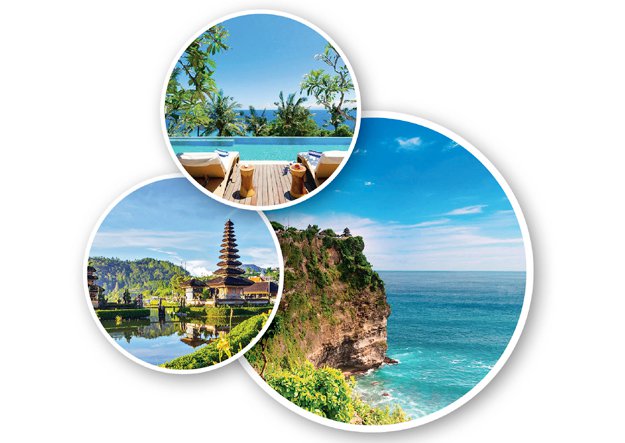 Bali, Indonesia
Bali known as the 'Island of the Gods' is a living postcard, an Indonesian paradise that makes for the perfect dream holiday. With its coral covered beaches, luscious green rice terraces and blissful azure seas, Bali has long been a haven for surfers, sun worshippers and yoga junkies alike. Whether you're planning the adventure of a lifetime or a week of relaxation, Bali would be your best pick! Soak up the sun on a stretch of fine white sand, or commune with the tropical creatures as you dive along coral ridges. Bali's rich culture, many amazing sights and truly lovely people are what take Bali's sheer delight to another level. The mere mention of Bali evokes thoughts of a paradise. It's more than a place; it's a mood, an aspiration, a tropical state of mind. 
Attractions you can't miss:
Ubud Monkey Forest, Seminyak, Ubud Royal Palace, Elephant Cave, Kuta Beach, Uluwatu Temple, Tegalalang Rice Terraces, Ubud Art Market, Padang Padang Beach, Tirta Empul Temple, Waterbom Bali, Besakih Temple, Mount Batur, Canggu Beach, Potato Head Beach Club and Bali Marine and Safari Park.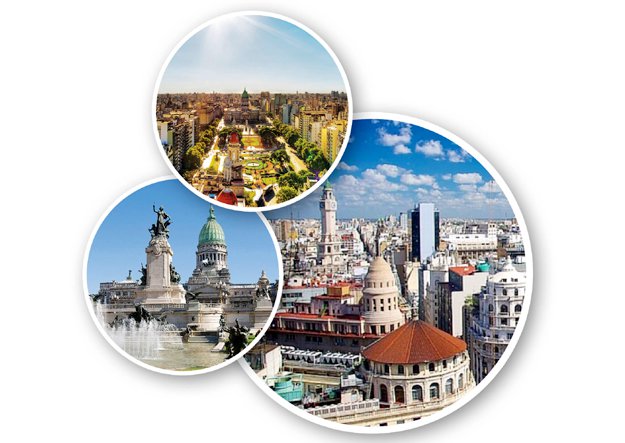 Buenos Aires, Argentina
Buenos Aires is a great city, especially for those who love a European influenced feel and spirit.  While the city has some historical draws the main things to experience are the rich culture, watch or participate in tango performances, social dancing, food and night life. The city never sleeps; from popular attractions to little-known gems, there are hundreds of sights to see in this metropolis.  When you're done exploring and shopping, you can relax at a hip café on the streets. Popularly known as "The Paris of South America" with its endless cafes, nightclubs and delicious foods – will keep you entertained for days! The architecture is very European-inspired; needless to say it's an amazing city to walk around in. With world famous steaks, a booming wine industry, and incredibly captivating Argentine Tango the country has stolen the hearts and minds of many who have visited!
Attractions you can't miss:
Recoleta Cemetery, Don Julio, La Cabrera, El Teatro Colon, La Casa Rosada, La Boca neighbourhood, El Ateneo (bookstore), San Telmo's Plaza Dorreg (to see people tangoing on the streets, The Museum of Fine Arts, Café Tortoni, San Telmo (street market), Pacha (nightclub).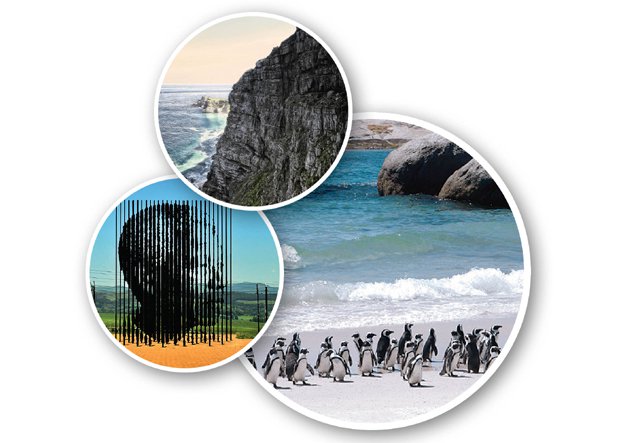 Cape Town, South Africa
South Africa, the southernmost country on the African continent is widely popular for its varied topography, great natural beauty, and cultural diversity. These factors make the country a favoured destination for travelers because of its beautiful tourist attractions from the Boulders beach where Penguins welcome you to the hiking heaven, Table Mountain. Cape Town maybe going through a water crisis at the moment but that doesn't mean there's not much to explore in this beautiful city. Lush green landscapes of this city call out to travellers to explore the sheer beauty of it and have a memorable holiday with friends and family.
Attractions you can't miss:
Boulders Beach, Robben Island, Cape of Good Hope
Table Mountain for hiking, Meerendel
Silvermine Nature Reserves, District Six Museum.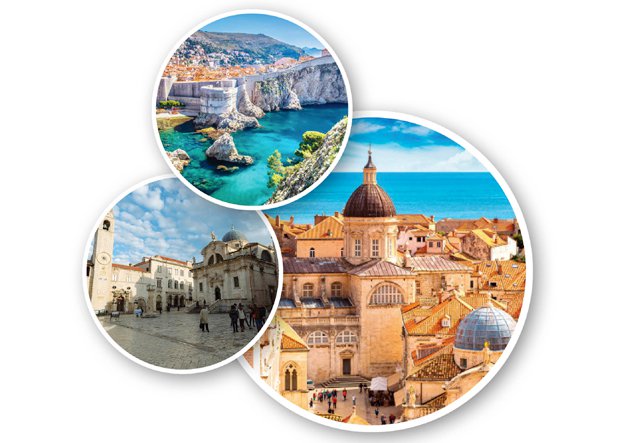 Dubrovnik, Croatia
With its sublime location, overlooking the calm blue waters of the Adriatic, Dubrovnik is one of the world's most magnificent walled cities. The city of Dubrovnik is the epitome of beauty; crystal clear waters glisten under the sun; boats, one of the primary forms of transportation in the area, can be spotted in the sea in every direction; and the medieval limestone walls of the Stari Grad that safeguard the terra cotta – roofed buildings are remarkable. While the city has long had many visitors, it only continues to grow in popularity – Game of Thrones fans know it as the real-life King's Landing. Regardless of whether you are visiting Dubrovnik for the first time or the hundredth, the sense of awe never declines when you set eyes on the splendour of the old town. Experience the walk of a lifetime on the city's limestone streets, gazing at baroque buildings and the endless shimmer of the Adriatic. It's easy to see why Dubrovnik is fast becoming a hot city to visit! 
Attractions you can't miss:
Lovrijenac, Cablecar, Orlando's Column, City Walls, Church of the Holy Annunciation Revelin Fort,  Onofrio's Great Fountain, Trsteno Arboretum, Nautika, Dubrovačka kuća, 360 degrees,  Franciscan Monastery, Banje beach, Lokrum, Old Town.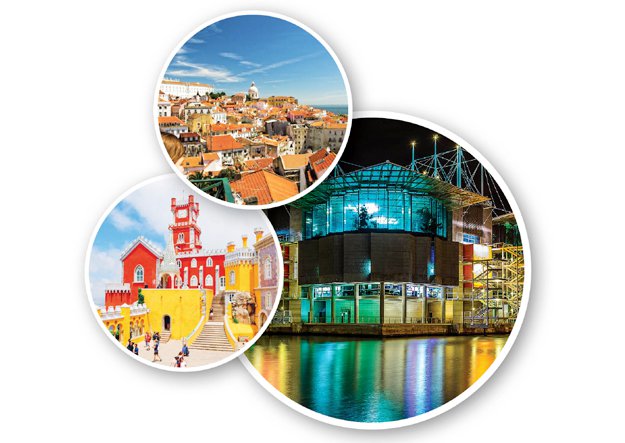 Lisbon, Portugal
Lisbon is the stunning capital city of Portugal, and surely one of the most charismatic and vibrant cities of Europe. It is a city that beautifully and effortlessly blends traditional heritage, with striking modernism and diverse culture. As a holiday destination, Lisbon offers a rich and varied history, a buzzing nightlife and is blessed with an ideal year-round climate. Lisbon is a bustling and exciting city, that boasts a wide array of activities and fascinating tourist attractions. The city has a welcoming and liberal atmosphere, while still embracing its deep-rooted heritage and extensive history. Lisbon will appeal to a diverse crowd; it can form a cultural trip, a nightlife fiesta, a family holiday, a relaxed city-break or even act as a base for a fantastic beach holiday. The Portuguese capital is constantly recognised as one of the greatest cities in the world, a title confirmed by the "Lonely Planet Guides", who named Lisbon one of the world's top 10 cities. Surprisingly, Lisbon is still one of Europe's least visited capitals but this is rapidly changing as new visitors discover the allure of Portugal.
Attractions you can't miss:
Alfama District, Sintra, National Tile Museum, St. George's Castle, Lisbon Oceanarium, Monastery of Jerónimos.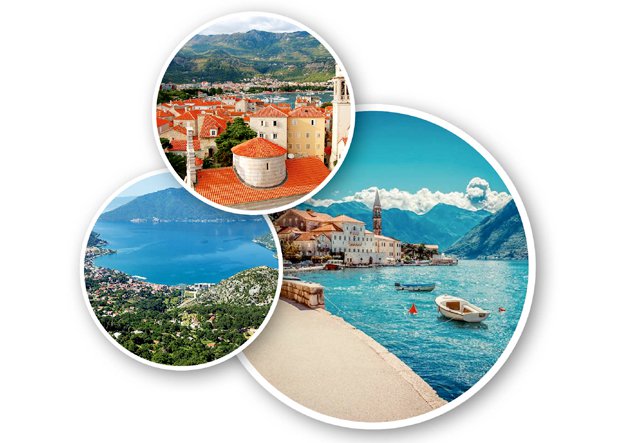 Montenegro
Montenegro truly proves that good things do indeed come in small packages. This small country offers a mind blowing experience with picture-perfect panoramas and UNESCO-approved historical sites. Montenegro is trumpeting as the new 'it' destination for travel enthusiasts this year, its old-world charm and sweeping scenery has too long been overlooked in favour of nearby Croatia, Greece and Bulgaria. With its rugged mountain views and glistening seaside ports, it's surprising that the charm and allure of this country was not highlighted before! This Adriatic gem offers less-crowded, pocket-friendly holidays with something for all the family. The breath taking views and a fresh focus on food, ample outdoor activities, beautiful stretch of sand and fairytale towns – Montenegro sure deserves a spot on your travel list! 
Attractions you can't miss:
Budva, Sveti Stefan, Kotor, Restaurant Conte, Nobu, Lovćen National Park, Jaz Beach, Crnojevića River, Durmitor National Park, Porto Montenegro, Pluzine, Piva, Tivat, Skadar Lake, Podgorica.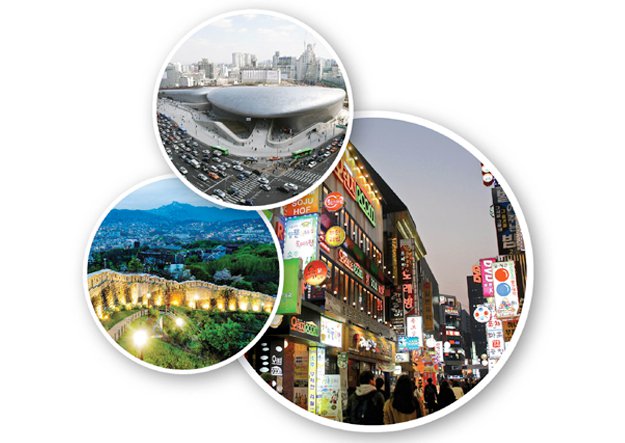 Seoul, South Korea
Seoul is a city of modern skyscrapers, pop culture and bustling markets brimming with little shops scattered everywhere. It is a huge metropolis where futuristic infrastructure and pop culture meet Buddhist temples, palaces and vibrant city life. From diverse architecture to modern structures, Seoul is believed to be one of the most popular holiday destinations. Seoul is the largest city in South Korea as well as the political and economic capital. With a municipal population of over 11.8 million, and a metropolitan population of about  25.6 million, Seoul is by far South Korea's largest city and one of East Asia's financial and cultural epicenters. A fascinating blend of ancient traditions and innovative digital technology, home to endless street food vendors and vast nightlife districts, Seoul has an extraordinary history and a trend-setting youth culture and often crushing conformism. Moreover, it promises extraordinary architecture with a touch of tradition which makes it a city full of stark contrasts. So if you're looking for something that is both fast and rich in history, Seoul should be your next visit! 
Attractions you can't miss:
Seoul City Wall, Gyeongbokgung Palace, Dongdaemun Design Plaza,
N Seoul Tower, Myeong-Dong market.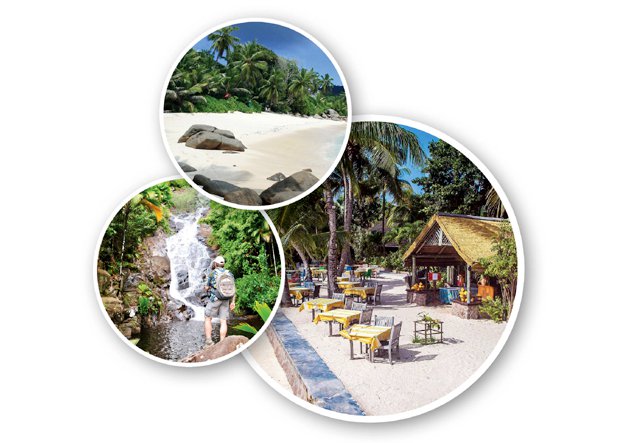 Seychelles
Seychelles is an island republic in the western Indian Ocean, comprising about 115 islands, with lush tropical vegetation, beautiful beaches, and mesmerising marine life. The major islands of Seychelles are located about 1,000 miles (1,600 km) east of Kenya and about 700 miles (1,100 km) northeast of Madagascar. The capital, Victoria, is situated on the island of Mahé. It is an archipelago of about 115 islands, spread across a maritime zone of more than 1.3 million sq km; 41 are mountainous granite islands, the highest point being Morne Seychellois on the largest island, Mahé; the other islands are built of coral, and are scattered and sparsely populated. Some 89% of Seychelles is covered by forest, more than any other country in the Commonwealth, and this figure has remained constant over 1990–2010. 
Attractions you can't miss:
Anse Intendance, Baie Lazare, La Digue Island, Morne Seychoillois National Park, Silhouette Island, Bird Island.
Tbilisi, Georgia
Capital city of Georgia, Tbilisi and its cobblestoned old towns reflect a long, complicated history, with periods under Persian and Russian rule. Its diverse architecture encompasses Eastern Orthodox churches, ornate art nouveau buildings and Soviet Modernist structures. Looming over it all are Narikala, a reconstructed 4th-century fortress, and Kartlis Deda, an iconic statue of the "Mother of Georgia." Tbilisi is the largest city in Georgia, located on both sides of the Mtkvari River with a population of roughly 1.5 million inhabitants. It was founded in the 5th century but was rebuilt around 29 times since then. The old town Tbilisi is largely intact with narrow alleys and big crooked houses built around small courtyards.
Attractions you can't miss:
Old Town Tbilisi, Chateau Mukhrani, Georgian National Museum, Narikala Fortress, Mtatsminda Park, Holy Trinity Cathedral, Tbilisi Aerial Cable Car ride.
Source Link:- https://tribune.com.pk/story/1750848/10-10-awe-inspiring-travel-destinations-visit-year/