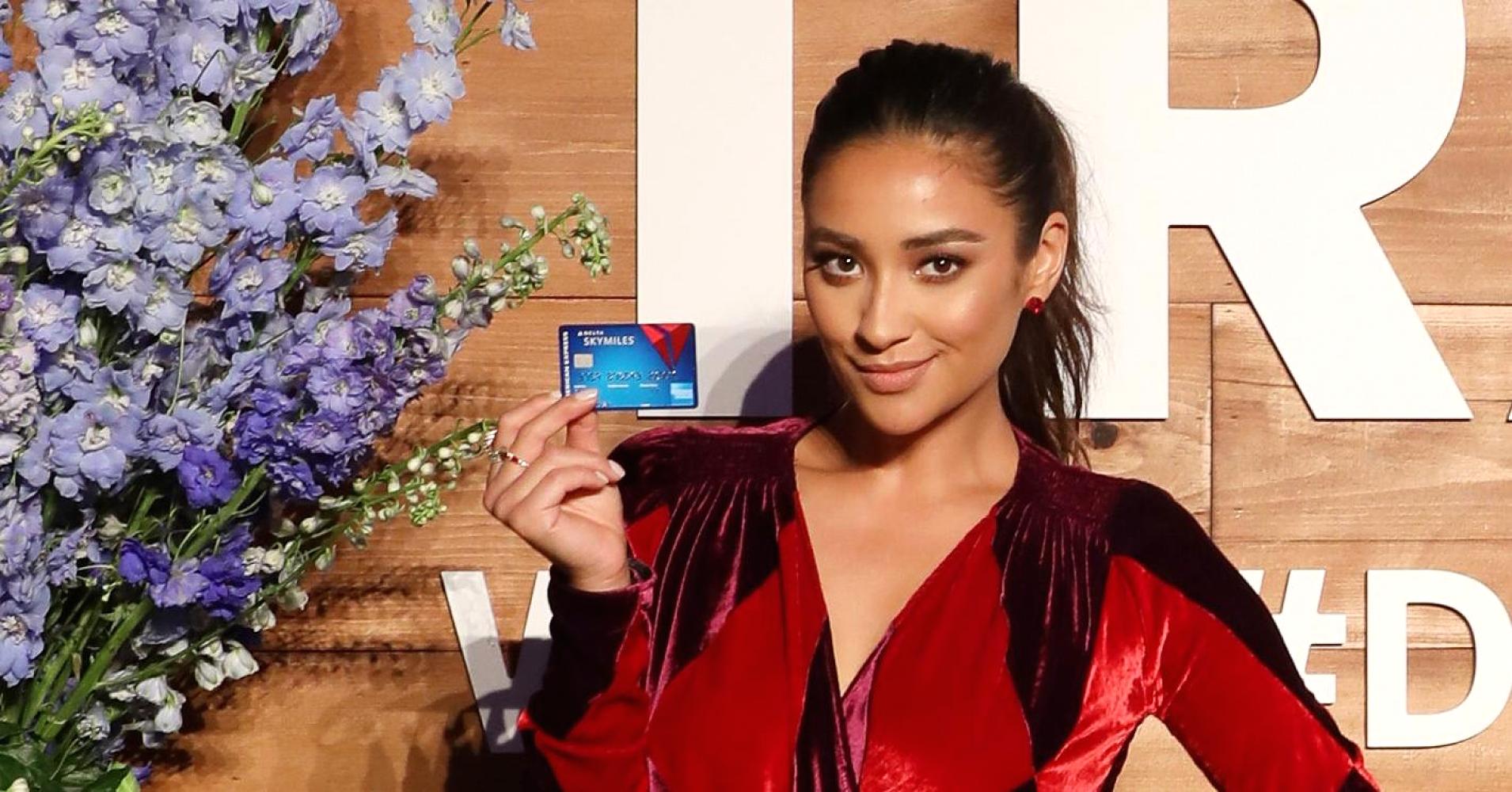 A whopping 67 percent of millennials don't have credit cards, mostly because they're scared of debt.
But now, many credit card companies are trying to entice young people with the perks of travel rewards. That's because millennials are the generation that travel most frequently, and according to a recent study by Bank of America, 81 percent of millennials are likely to spend more on travel than saving money.
Credit card companies are hawking free trips through credit card sign-up bonuses and points per dollar spent, plus other incentives like cash back and no annual fees to attract young consumers.
Still, "Like all consumers, millennials need to consider a few key criteria before applying for a card," says Eric Rosen, a travel credit card expert for The Points Guy. These include sign-up bonuses, interest rates, annual fees and whether the card offers bonus earnings or cash-back opportunities that match up with their spending habits.
And a word of warning, says Rosen. Don't overspend to get rewards: "No matter how valuable the points you earn are, they do not make up for the massive interest rates many of the best travel rewards cards charge on balances," he explains, "and carrying large balances will affect your credit."
Here are five of the best cards worth applying for.
1. Chase Sapphire Preferred
"The Chase Sapphire Preferred is probably one of the best all-around travel rewards cards there is," says Rosen, who recommends it to millennials for several reasons, including the waived $95 fee for the first year. "$95 is middle of the road between no fee cards and those charging $450-$550 a year. It's a relatively low fee."
The sign-up bonus on the card is 50,000 Ultimate Rewards points when you spend $4,000 on purchases within the first three months. This is about $1,300 a month, but you can put all your monthly bills, groceries and more on it.
Reward points can be redeemed directly through Chase at a rate of $1.25 cents a piece to purchase airfare, hotels, car rentals and cruises. Or you can transfer points to the program's 13 travel partners, including United and Southwest, turning them into frequent flier miles. The card earns two times points per dollar on travel and dining purchases and one per dollar on everything else.
The APR (annual percentage rate, or interest rate of what you owe) is 13.49 to 24.49 percent, plus variable (meaning that rate can change over time).
2. Uber Visa from Barclay
Millennials eat out or order in five times a week, they're using Uber more than last year and a recent report shows 67 percent of millennials shop online. The Uber Visa from Barclay is ideal for those exact kinds of purchases.
"What sets this card apart are the earning opportunities in the variety of different categories," says Rosen.
It earns 4 percent back on restaurants, takeout and bars, including UberEATS; 3 percent back on airfare, hotels and vacation home rentals; 2 percent back on online purchases including Uber rides, online shopping and video and music streaming services; and 1 percent back on all other purchases.
The card also has no annual fee and comes with a sign-up bonus of $100 back after spending $500 on purchases in the first 90 days, which is effectively a 20 percent return on spending. Other benefits include mobile phone protection (up to $600) and no foreign transaction fees, which means you won't pay a fee when using the card outside the US.
The APR is a variable 16.49, 22.24 or 25.24 percent.
3. The EveryDay Card from American Express
Already have a credit card balance but looking for one with better rewards? The AmEx EveryDay Card could be a good choice thanks to the $0 balance transfer fee offer. That means you can transfer your balance from another credit card and pay no interest on balance transfer or purchases for the first 15 months. The card also has no annual fee and a sign-up bonus of 10,000 Membership Rewards points when you spend $1,000 in the first three months.
Spending earns you Amex Membership Rewards points, which can be transferred to nearly 20 different points and miles programs, including Air Canada Aeroplan, Delta SkyMiles, JetBlue True Blue and Hilton Honors. Additionally, it earns two points per dollar at U.S. supermarkets (up to $6,000 per year) and one point per dollar on other purchases. When you use it to make 20 or more purchases per billing period, you get a 20 percent points bonus.
Zero percent introductory APR for the first 15 months; 14.49 – 25.49 percent after, based on your credit worthiness.
4. Discover it card
Half of millennials have a side hustle to make extra cash. So many might prefer a credit card that gives cash back. The Discover it card earns 5 percent cash back per quarter on different categories of merchants — such as gas stations or Amazon.com — plus 1 percent unlimited cash back on all other purchases. Discover will also match all the cash back earned at the end of the first year automatically, giving you a spending return of 2 to 10 percent, which you can apply toward travel.
There's also no late fee on the first late payment, no overlimit fee and no foreign transaction fee.
If you prefer miles over cash back, Discover it travel credit card has no annual fee, unlimited rewards on every dollar you spend and unlimited match of all the miles you've earned at the end of your first year.
The card currently offers 0 percent APR on purchases and balance transfers for the first 14 months. Standard purchase APR is 13.49 to 24.49 percent variable for both cards.
5. Capital One Venture Rewards
If you find differing returns too confusing, the Capital One Venture Rewards offers a fixed rate. "This means customers don't have to pay attention to categories or earn rates that change based on the type of purchase," says Mark Mattern, managing vice president, US card, Capital One.
Instead, the card gives you double miles per dollar on all purchases. With each worth one cent when redeemed for travel-related purchases like airlines, rideshare and hotels, that's a 2 percent rate of return.
There's an economical exception though: Cardholders get 10 times miles per dollar on hotel stays booked through Hotels.com/Venture, which is the highest credit card bonus for any hotel booking.
The card's $95 annual fee is waived the first year and it has no foreign transaction fee. There's currently a sign-up bonus of 50,000 miles when you spend $3,000 in the first three months.
APR is 14.49, 20.99 or 24.99 percent based on variable.
Don't miss: This airline will pay you $4,000 a month to travel the world for free with your BFF
Like this story? Like CNBC Make It on Facebook
Source Link:- https://www.cnbc.com/2018/05/10/best-travel-rewards-credit-cards-for-millennials.html