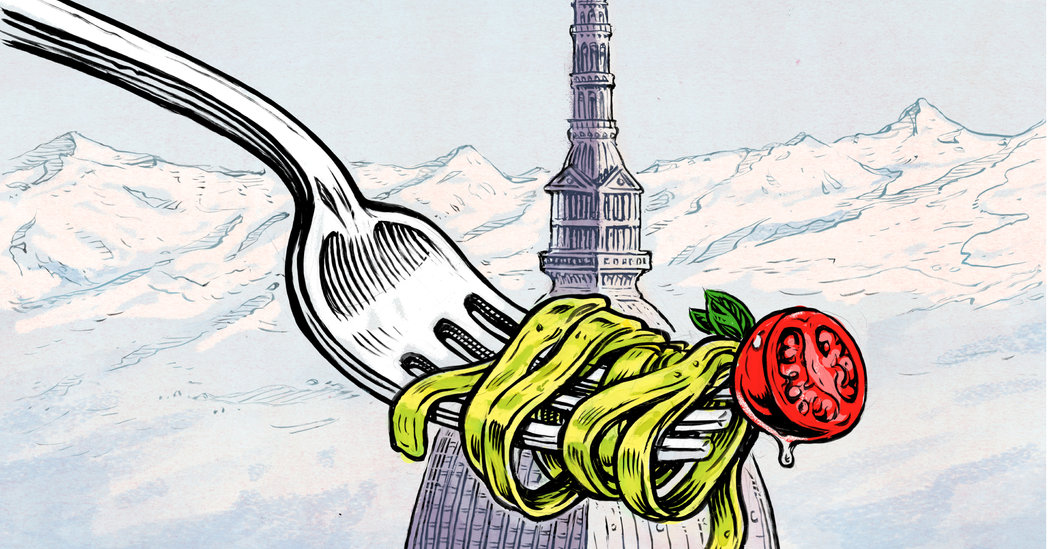 Travel Tips
Traveling while vegetarian or vegan can be a challenge, but with a few tips and a little tech, you can roam freely, eat well and not have to worry about going hungry.
CreditLars Leetaru
Traveling as a vegetarian or vegan has its obstacles. "In my experience on the road, there can be a lot of confusion about what being vegan or vegetarian means," said Jamie Jones, a vegan and the chief operating officer of WhirlAway Travel, in West Chester, Pa. "And, the options for food aren't always plentiful."
But that being said, it is to possible eat deliciously while traveling the world if you follow either diet. Ms. Jones does — and shares her advice below on how you can, too.
Choose the Right Destinations
Some destinations are more vegan- and vegetarian-friendly than others. Most large cities in the United States and countries in Asia, especially India and Bhutan, have many restaurant options for both diets (India, for one, has thousands of vegetarian-only restaurants) and a culture that understands what those diets mean. Israel is another good bet, as is Italy — Turin, for example, has an abundance of vegetarian restaurants.
Note, however, that there are many places that historically have meat and animals as part of the local culture and entertainment. The beef industry in Argentina and bull fighting in Spain are two examples. While it is not necessary to partake in these traditions, it is important to be mindful of them.
Book the Right Cruises, Hotels and Tours
In general, hotel brands with a wellness focus such as Six Senses and Como Hotels and Resorts tend to be accommodating to and knowledgeable of vegan and vegetarian diets.
A handful of cruise lines, too, can custom design vegan and vegetarian menus for your entire sailing with advance notice. Crystal Cruises, Regent Seven Seas, Uniworld River Cruises and Viking River Cruises are a few examples.
Group tours can be trickier: unless they offer a specific itinerary geared toward vegans and vegetarians (Intrepid Travel recently introduced three vegan specific itineraries, for example), many are not as friendly to these diets, especially when meals are included. Some cities have vegan food tours as well. Check with the city or regional tourism board before you plan your trip, or ask a travel agent to help.
Rely on Technology
Happy Cow is a useful service for vegetarian and vegan friendly restaurants all over the world, in both urban and more remote destinations. The site is available on the web as a searchable database that will show you nearby restaurants based on where you are, and also as a free mobile app for iPhone and Android.
It's Ms. Jones's go to when researching places to eat during her travels. For the best vegetarian and vegan restaurants in cities, Yelp and Eater are also helpful.
Learn Local Terms
While vegetarian and vegan mean different things in English, they don't always translate correctly in other languages. It's best to learn equivalent terms in the local language that are clear to your dietary restrictions.
Instead of just saying that you're vegan or vegetarian, learn to say "no eggs, no dairy, no meat, no fish and no chicken." Also, be sure to ask about ingredients. Fish and chicken broth, fish flakes, gelatin and butter are all ingredients that may not be clearly listed on a menu, or used so often in a location that they're not considered when you say "no meat."
Travel Prepared
Finally, always travel with an arsenal of snacks. Individually packed protein powder, Kind Bars, dried fruit, nuts and travel friendly packets of nut butters can keep you satiated when your options are limited or nonexistent.
Airports, rest stops and small towns tend to be the most limiting. "Being hungry can ruin an otherwise amazing trip," Ms. Jones said. Also, keep in mind that although some do, many hotels don't have vegan-friendly bathroom amenities, toiletries or other products. If this is important to you, bring your own.
Source Link:- https://www.nytimes.com/2018/08/02/travel/vegetarian-vegan-travel-tips.html