GoPro has brought a lot of changes since the arrival of its first-ever product. Adventurous people all around the world have been flocking to GoPro to capture their beautiful travel moments as GoPro is currently the best camera for this style. You can strap it on your chest, snowboard, helmet, or anywhere to shoot your footage. In fact, it used vastly used for shooting the POV videos for extreme sports nowadays. It will make you pretty satisfied with your photography and videography needs. But have you ever wondered how the professional videographers make so nifty videos that you see on the internet? Yes, they make the use of some amazing tricks that really turn their videos into masterpieces. Hat way they enhance their videos and they start looking professional automatically. Do you wanna know about those tips and tricks? Well, in this article, we will talk about six top tips you should consider while editing GoPro videos. So, let's get started.
1. Come Up with A Story
A complete story is key to taking your video to the next level. Everything that you film, should be leading up to the main concept of the video. You should include an introduction, a middle, and a conclusion in your story. If you start filming without showing the viewers how you got there, then they will not like it that much. You can shoot so many great footage, but if you shoot great footage along with a story, then it will look professional.
2. Make Use of Gimbal or Stabilizer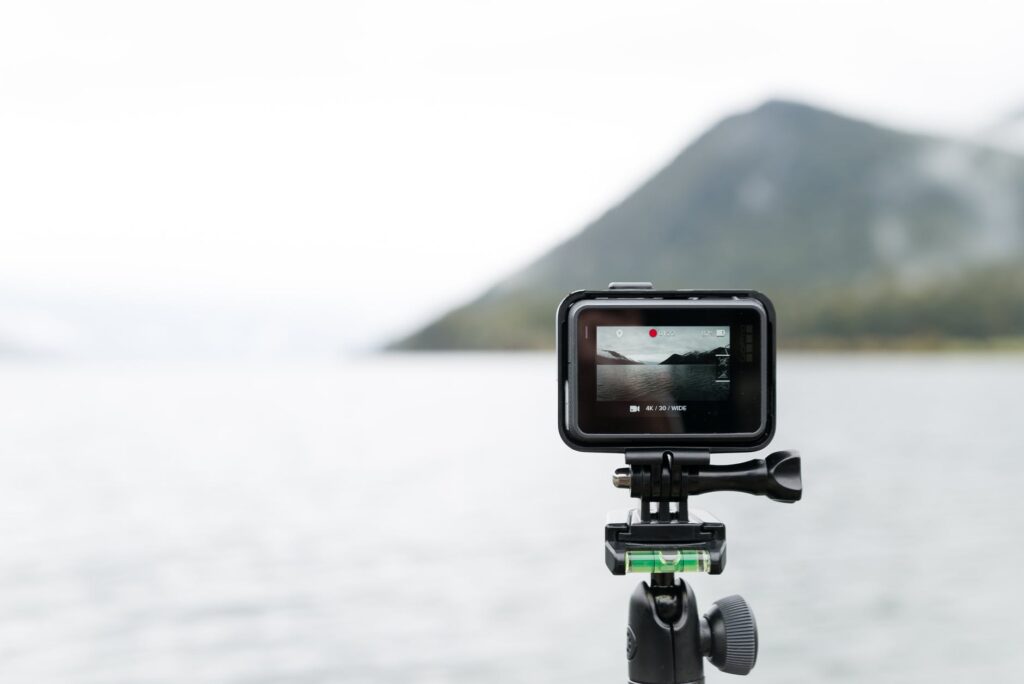 Nobody likes shaky footage. It just makes your video worse. So, if you want to cope with this issue, you have to make use of a gimbal or a stabilizer. You can easily take walking shots and B-rolls with these accessories. Though Gimbals are a bt fragile than GoPro, and you have to use it carefully. But still, it's a great tool tale stabilize your shots to make them look professional. These are a very essential tool if you seriously want to make GoPro videos.
3. Find A New Angle
It's easy to capture action through a GoPro because of its wide-angle ratio. But only setting it and forgetting about it won't make the best for you. If you want to demonstrate a sense of speed, you should place your GoPro closer to the action. When you strap your GoPro to your chest, it can add much more intense than it adds after mounting up on your helmet. You can also blend various camera positions because it's really great for a comprehensive view of the concept. In case you're uncertain of your framing and need to realize that you're getting all the activity, go for ultra-wide. The smaller fields of view are great when you have more command over your framing and need to focus on a specific subject or region of the scene.
4. Filters Are Great for Improving Video Quality
When I say filter, I don't mean those color-changing filters on Instagram. Here we are dealing with the actual physical filters we set in front of the lens. It changes the light that goes through the GoPro lens. There are tons of GoPro filters that are really great and you should choose from them. For example, you can go with Neutral Density (ND) filter. It's great for your filming needs in a bright environment. Also, you can make use of a polarizing filter if you want to cut out the reflection from water or glass. This way the filters can really be a great help to improve your video quality.
5. Burst and Time-Lapse
Burst and Time-Lapse modes are really great for adding some exclusive shots to your video. You can stitch the burst images into a distinctive action sequence and blend it in the middle of video action. Also, you can do the same with Time-Lapse mode. Time-lapse mode creates fast-moving animations, so in order to make your videos stand out, you can use these photo-based modes.
6. Color Grading
You have to manipulate the color in your video, so you have to make use of the technique called color grading. Raw footage always looks a bit dull and washy. In order to make it look warmer, you add up some red-ish or yellow colors. Or maybe you can just make the deep blacks look a bit grey to make it look more of a cinematic shot. You can achieve color grading with any free video editing tool. It's always wise to play around the settings so that you can really understand how everything works on your editing tool. But remember that different shots need different colors in it. So you have to approach color grading differently with each different video.
No any camera would be so amazing than a GoPro when it comes to shooting adventure. GoPro is just programmed that way for people who are adventurous. It can be daunting at first to play with a GoPro. But over time, you will finally get to be better on it. You will reach a position that your video will look just like the same as you dreamed of. All you need to be patient. Keep practicing and don't forget to try out new settings. Because it really helps to explore with your camera. I hope this guideline will help you on your next trip. Thank you for reading.