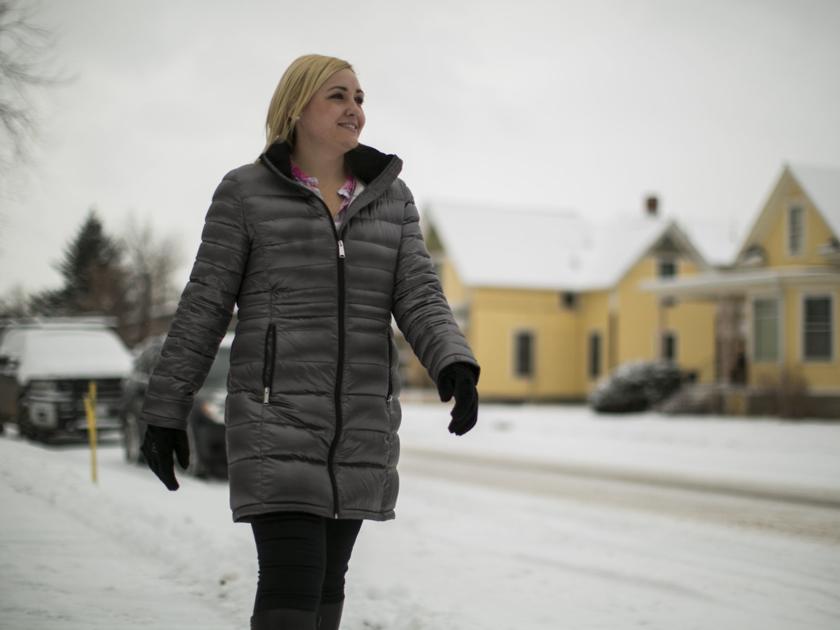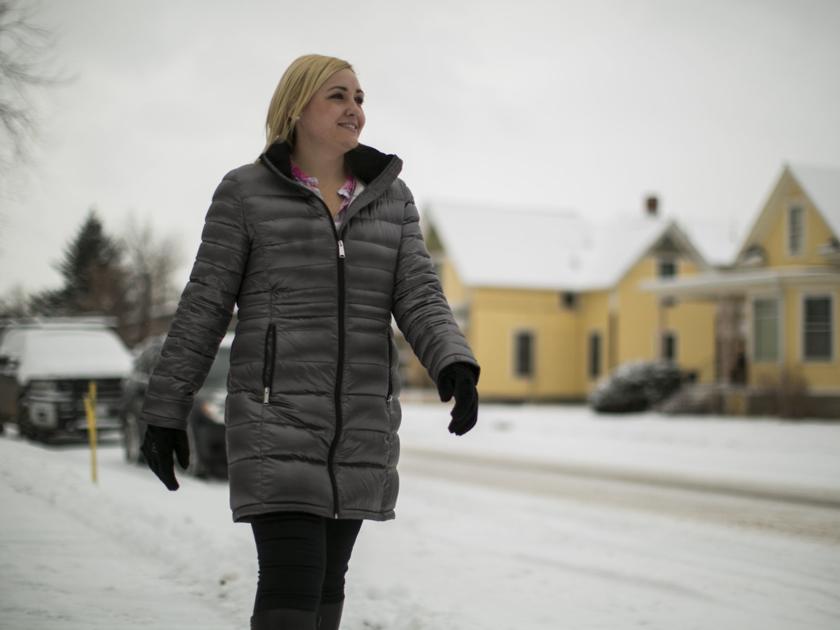 A former neighborhood program coordinator for the city of Bozeman has been accused of embezzling more than $4,000 from the city during her time in the position, using city credit cards for personal purchases such as a dogsled trip, groceries and a bar tab, among others.
On Monday, the Gallatin County Attorney's Office charged Jessica Johnson with a felony count of theft by embezzlement.
The charge comes a week after Johnson was charged with an identical count in a separate case in which she's accused of embezzling from the Downtown Bozeman Partnership, where she went to work two weeks after quitting the city amid an investigation into her alleged embezzlement.
Johnson has not entered pleas in either of her cases. She is scheduled to make her initial appearances on the charges on April 25 and on May 18, both before Gallatin County District Court Judge John Brown.
City officials have previously refused to release information about why Johnson left her employment with the city, instead suing the Chronicle when the newspaper requested details about her resignation. That case is still pending.
According to charging documents:
On June 29, then-interim City Manager Dennis Taylor contacted law enforcement about a possible theft from the city by Johnson. The Gallatin County Sheriff's Office began investigating the case.
She was placed on administrative leave on June 22 of last year after Assistant City Manager Anna Rosenberry became suspicious that Johnson was charging personal items to her city credit cards without permission.
Johnson had a meeting with Rosenberrry and Human Resources Director Bethany Jorgenson on June 27. She resigned that same day following the meeting.
Johnson had been hired under former City Manager Chris Kukulski and given access to his credit card.
After Kukulski was ousted from his position by the City Commission in March 2017, Johnson continued to use his credit card and also received her own credit card.
Records showed that Johnson used Kukulski's card to charge $470 for a dog sledding trip. She later admitted to Rosenberry that the trip was a personal charge and claimed it, and several other purchases, were made by accident. She then paid the city back for the trip.
The investigation showed that in 2016, Johnson was given a travel advance of $1,134 for a hotel room while on a business trip to Chicago.
However, Johnson then charged her Chicago hotel room to Kukulski's credit card instead of paying for it with the travel money she was given. When asked if she still had the travel money, Rosenberry said Johnson told her she didn't.
Johnson later tried to pay back that money with payroll deductions. But the city does not allow employees to keep city money and pay it back later and that plan was never approved by any of her supervisors.
Johnson also bought approximately $2,400 to $2,800 in unauthorized gift cards, and spent an additional $600 in reloading some of those gift cards.
Johnson told Rosenberry she used the gift cards to pay out grant application requests made to her department, but officials couldn't find anyone to confirm that Johnson had done so.
Other suspicious charges made with city credit cards or money included:
n Ten phone cases, which the city can't locate
n An Amazon Prime membership for Johnson
n Personal groceries such as gum, garlic and popcorn chicken
n Charges at the Taproom bar in Bozeman
n Purchases at massage bars
n Charges at the Duck Store in Eugene, Oregon
Johnson did file a number of receipts required for approved purchases that included Assistant City Manager Chuck Winn's signature authorizing them. However, Winn told investigators he would not have authorized any of Johnson's suspicious purchases and that she must have forged his signatures.
The sheriff's office investigation showed that Johnson paid back the city $2,019 for unauthorized use of the city's cards and funds, but that she still owed $4,095.
Thirteen days after she resigned from the city, Johnson took a job with the Downtown Bozeman Partnership, where she worked as operations manager until she quit on Nov. 2.
Johnson had access to DBP's business checking account but was not authorized to write checks to herself or cash from that account.
The DBP president reported to Bozeman police a possible theft from the organization.
An investigation showed that on Nov. 1 and Nov. 2, the day Johnson quit, she wrote two checks from DBP's checking account to cash totaling $2,005. Both were deposited into Johnson's personal bank accounts.
A detective tried meeting with Johnson, but she had moved to Helena. She spoke with the detective over the phone and said she would contact her attorney to set up a time to discuss the matter, but never followed through.
In July, the Chronicle filed a records request with the city seeking any documents related to Johnson's resignation, whether or not she was the subject of an investigation and, if so, the nature of the investigation.
Judge Brown is also overseeing that request and has yet to rule.
Source Link:- https://www.bozemandailychronicle.com/news/crime/former-bozeman-employee-accused-of-embezzling-from-city-downtown-bozeman/article_3d404f76-9e4f-510a-846b-cd3b0dbb3b91.html