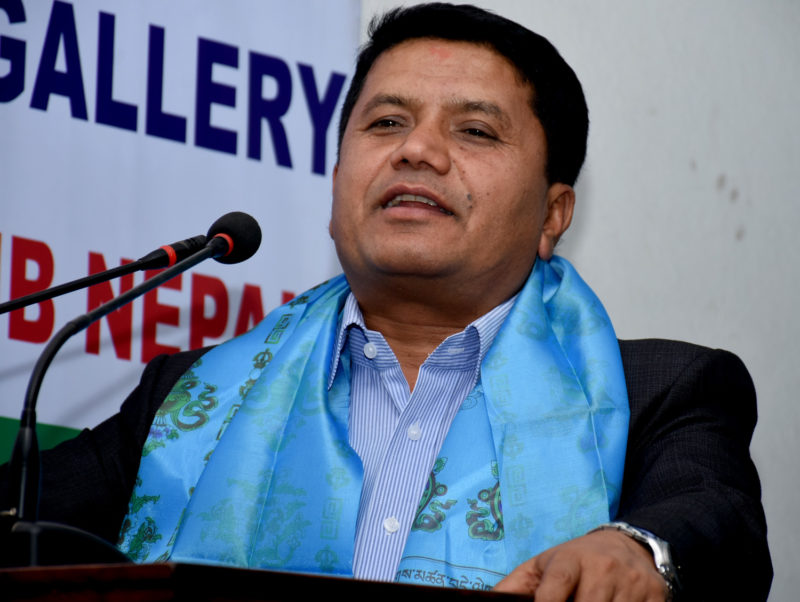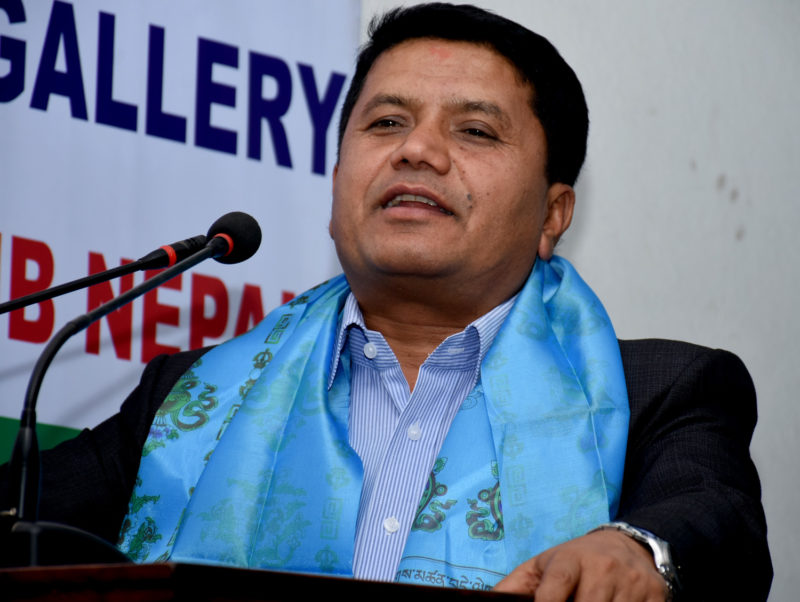 POKHARA: Minister for Culture, Tourism and Civil Aviation Rabindra Adhikari said that the government is set to identify top 100 travel destinations of the country in few months and promote them to boost the overall tourism industry.
Inaugurating the Phewa Festival 2075 in Pokhara on Wednesday, Minister Adhikari said that the identification and promotion of such tourist destinations would eventually increase the contribution of tourism sector in national GDP.
"Tourism sector has a big potential in the country and our target is to increase its contribution to GDP by to 25%," said Minister Adhikari.
He furthermore said that the tourism sector should not neglect domestic tourists adding that the fair packages for them must be introduced. Minister Adhikari also stated that the ministry would motivate government staffers to visit the domestic destinations.
On the same occasion, Minister Adhikari also claimed that the construction works of Gautam Buddha International Airport within a year and the bidding process of Nijgadh Airport will be forwarded. He also added that the construction works of Pokhara Regional International Airport will gain expedition under his tenure.
---
Follow The Himalayan Times on Twitter and Facebook
Source Link:- https://thehimalayantimes.com/nepal/govt-to-explore-top-100-travel-destinations-in-nepal/