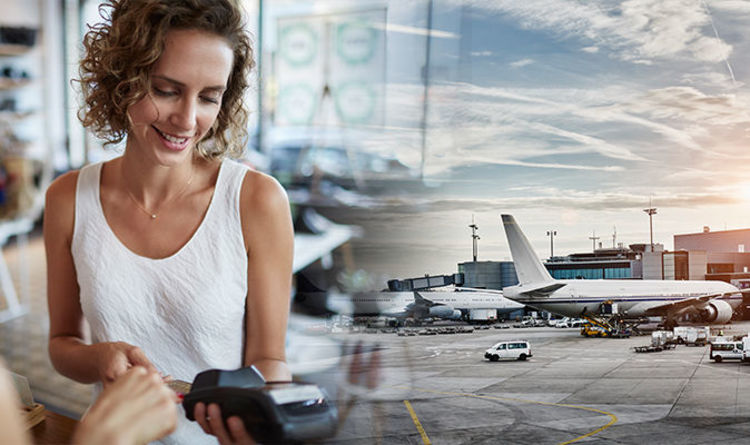 Airport spending can easily rack up if you go for a meal or stock up on toiletries. New research from Netflights has shown that the average person will spend nearly £60 in the run up to boarding their flight. 
Most of this cash goes on food (53 per cent), hot drinks (44 per cent) and alcohol (28 per cent). Almost half of respondents also admitted to purchasing items they didn't even need. 
So, to help you save money, and avoid excess spending, Airport lounge access company Priority Pass have shared their top tips on saving money at the airport.
As with many things on holiday, planning ahead is key. "Be smart with your airport spending as there are bargains to be found; especially if you know you'll use the item a lot and it costs more outside the airport," is the travel advice Richard Coleman, European Director at Collinson, operator of Priority Pass gave Express.co.uk.
"Make a list of the products you want to buy and stick to it – that way you'll avoid temptation and buying things you don't need. It is worth considering buying duty free on arrival or return journey rather than departure. 
"You can also avoid scouring the shelves and jump ahead of the queues by calling ahead to reserve the products you want."
Many travellers can be unsure whether bargains at the airport are any better than deals found outside, so Richard advises planning ahead if you have a purchase in mind.
"Make sure you know the full price item of a product outside the airport to ensure it is indeed cheaper," he said. "Secondly, if you're in another country, consider the exchange rate. Sometimes weak currencies can make products seem cheaper than they really are. 
"As a rule, alcohol and tobacco are usually heavily discounted and there are sometimes deals on makeup and skin care."
Hidden charges at airports are also something holidaymakers should be aware of to avoid being caught out.
"If you do plan to take more luggage on-board beyond your allowance, make sure you buy online through the airline, rather than at the airport to get the best rate," Richard said.
"Another hack is that if you don't have time to change your currency or even top up a travel card before you head to the airport, head to an ATM to avoid being hit by conversion fees of currency exchange kiosks or bureaus."
Airport lounges may seem like an indulgence but in fact you could end up saving money by going to one if you're a frequent flyer.
"Most airports now have premium lounges available to both leisure and business passengers – offering a quiet, connected space no matter the class of ticket they're flying with," said Richard. "If you're a frequent flyer, signing up to a lounge programme can save money you would normally spend on food, drink and magazines or newspapers. 
"Make the most of annual programmes which can give you free or discounted entry to lounges throughout the year."
According to Netflights, the average cost of accessing an airport lounge is just £37.17. The best value lounge in the UK is Manchester airport at £25, while London Heathrow costs £40 and London Gatwick £50.
Fast track bundles also shouldn't be ignored. "Queue jumping is no longer reserved for those travelling first-class, business or the loyalty customers who have racked up enough frequent flyer miles," explained Richard.
"Some airlines now offer fast-track check-ins and speedy boarding as part of a package that includes hold luggage and seat selection options. 
"They also generally cost the same as purchasing standalone luggage check-in, so don't be so quick to dismiss these extra add-ons if you want to avoid the queues and start enjoying your trip."
By researching the airport you're travelling from in advance you could benefit from good offers.
"Many airports today offer their own memberships and apps, such as myGatwick, which not only provides lots of useful info and updates, but also details a number of great offers available in shops, restaurants and other outlets," said Richard.
Travellers tend to associate airports with high stress levels, but some airports offer a surprisingly level of relaxation, for instance, at Dubai International Airport, there is an indoor oasis called 'Zen Gardens' with Sleep Pods for weary travellers. It's always good to check if your airport offers any such sanctuaries to help you relax ahead of your flight.
Source Link:- https://www.express.co.uk/travel/articles/978198/holidays-2018-best-ways-to-save-money-flights-manchester-airport