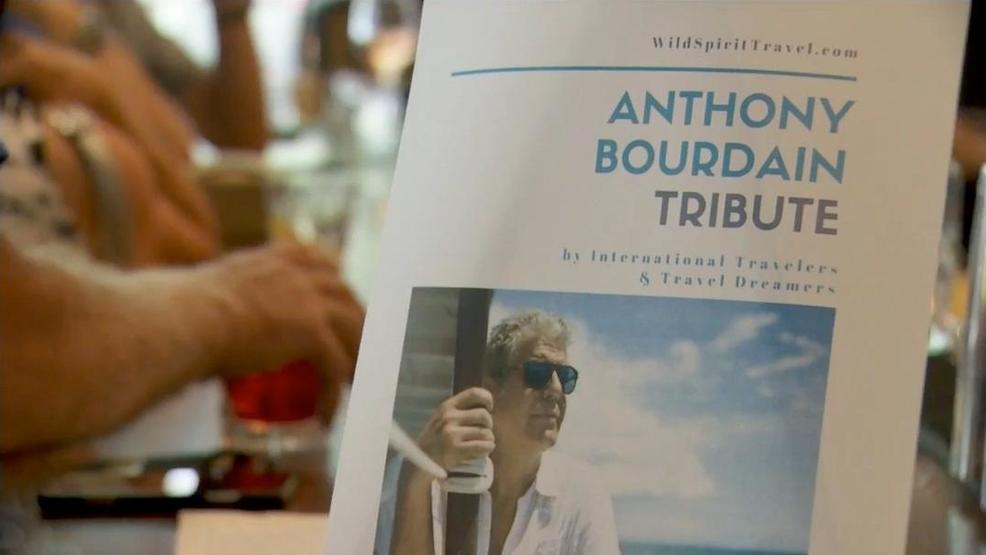 A month after the death of Anthony Bourdain, a local restaurant is remembering the celebrity chef with a special tribute.
The event was hosted by Jackrabbit, located inside the Dunaway Hotel in Southwest Portland.
The eatery's owner has another restaurant in San Francisco that was featured on Bourdain's show, "No Reservations."
Local travel group Wild Spirit Travel says they wanted to do something to honor Bourdain; a man who combined a love of food with a love of adventure.
If I'm an advocate for anything, it's to move. As far as you can, as much as you can. Across the ocean, or simply across the river. The extent to which you can walk in someone else's shoes or at least eat their food, it's a plus for everybody." – Anthony Bourdain
Bourdain killed himself last month in France.
Sunday's tribute also doubled as a fundraiser for a group that works to promote suicide prevention.
SEEK HELP | Mental Health Online Resource Guide
Source Link:- http://katu.com/news/local/local-event-honoring-anthony-bourdain-raises-money-for-suicide-prevention-travel