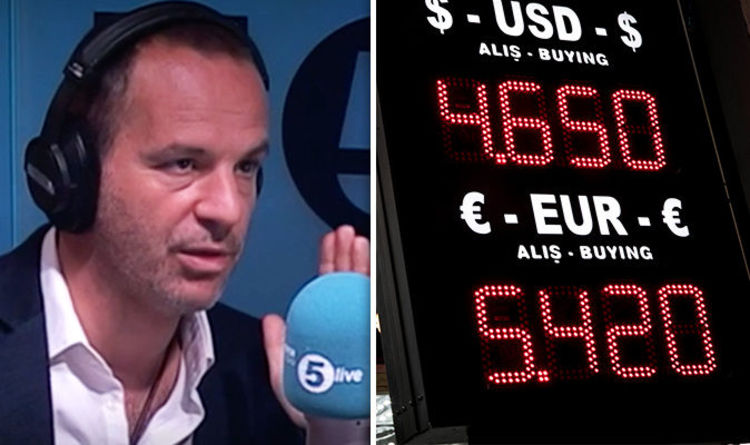 Martin Lewis, the Money Saving Expert, appeared on the BBC's Radio 5 live to reveal his top travel money tips to listeners.
Mr Lewis warned: "Airports and ferry terminals are the worst places to get your currency, absolutely.
"Use a travel money comparison site to find the best place to get cash, because it depends on the volume you're getting. Make sure it incorporates all of the fees into the cost.
"You could use your card to get money out when you get there. It will probably be cheaper and get you a better rate, even if you've got a poor card."
The Money Saving Expert recommended using specialist travel money cards for the best rates.
He said: "Certainly, for me, I always take plastic abroad. I don't get currency.
"I always keep them [travel cards], if I have a little bit of cash left over, in my overseas wallet, which is a very useful thing to have.
"I have a specific wallet I use for taking overseas. It's got an EHIC card in, it's got any leftover currency in, it's got my specialist overseas travel card.
"I use a travel credit card. My top pick on those at the moment is the Halifax Clarity credit card.
"But I would use plastic.
"Normally when you spend abroad on plastic, what happens is you get a non-Sterling exchange rate fee, which is typically three percent.
"So if you buy something that costs £100 worth of Euros, you're going to pay £103 for it.
"But these specialist overseas debit and credit cards tend to have no non-Sterling exchange rate , which means you get near-perfect rates."
Mr Lewis concluded: "MasterCard generally gives you a very marginally better rate than Visa."
Source Link:- https://www.express.co.uk/life-style/life/974695/Martin-Lewis-Money-Saving-Expert-tip-buying-travel-money-holidays-euros-dollars