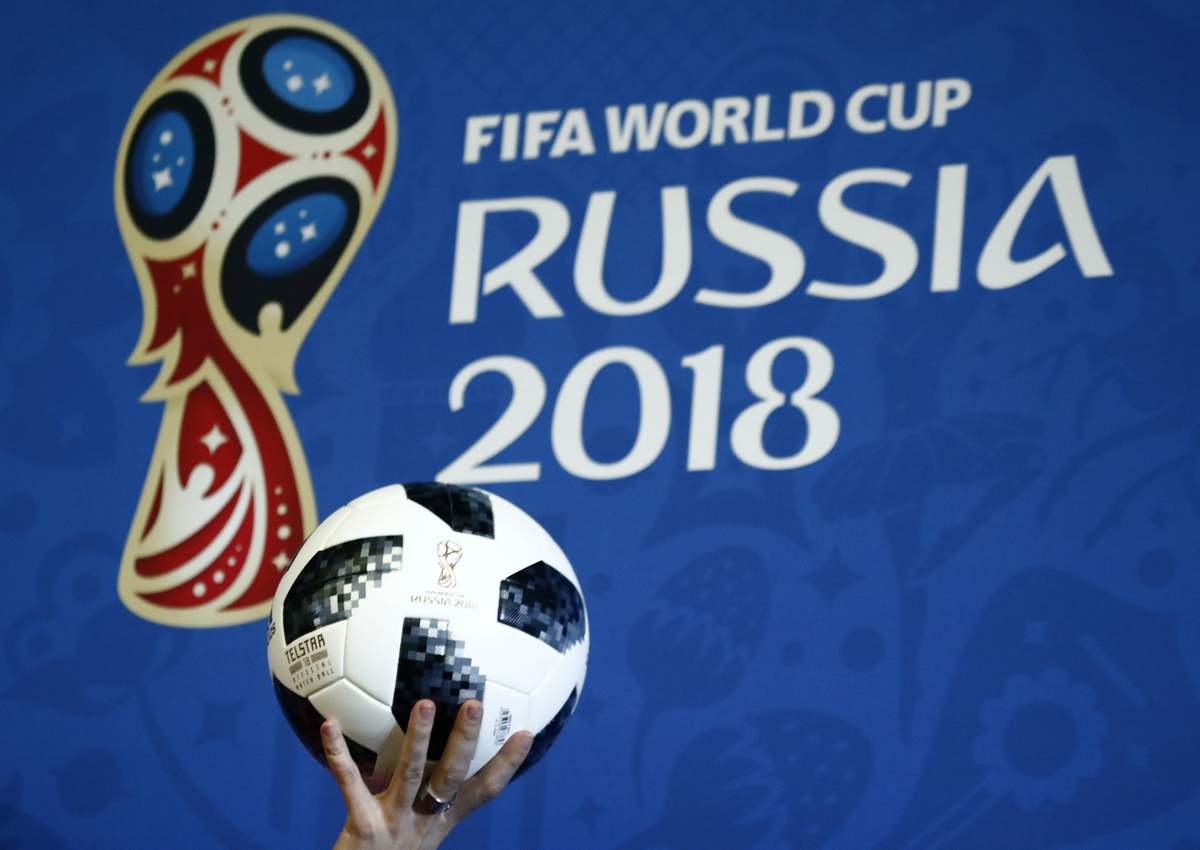 Paired with the end of the Holy Month of Ramadan, the weekend of Thursday and Friday, June 14, 15, promises to be a much bigger celebration as it also marks the opening ceremony of the month-long Fifa World Cup 2018.
Leading airline and hotel search platforms such as Wego and Sky Scanner have witnessed a considerable rise in hotel and airline bookings to Russia, from football fanatics across the region.
In the last two months, Wego observed a 1,493 per cent jump in Russian hotel search volumes from the region, compared to the same period the previous year, according to Mamoun Hmedan, managing director of Wego MENA and India. Furthermore, most of the airfare searches from Gulf country residents were for the Russian tournament destinations of Moscow and St. Petersburg, according to Wego and the maximum travel interest for World Cup 2018 is coming from Saudi Arabia, Egypt and UAE.
Meanwhile, there has been a 402 per cent spike in flight searches to major Russian cities on the website. He added, "This year, with the qualification of four Arab teams for the World Cup, excitement levels are higher than ever before. Wego recorded a 16-fold increase in interest for World Cup-led hotel searches, a number that appears to be growing every day."
Meanwhile, Skyscanner, the global travel search engine is reporting a 597 per cent increase in flight exits from GCC countries to Russia (comparing 2018 vs 2017 flights data). Sam Ayles, senior growth manager at Skyscanner.ae, said, "As you would expect, with new direct flights launched from Saudi Arabia, the majority of the increase is coming from there, but the UAE has also seen a strong increase (248 per cent) for the tournament dates based on year on year data."
Regarding hotel search numbers, Saudi Arabia came first, demonstrating a 2,069 per cent increase year-on-year, while Egypt came second with a 1,412 per cent rise in traffic. Saudi Arabia (544 per cent) leads the year-on-year increase in flight bookings as well, followed by Egypt (459 per cent) and Bahrain (342 per cent).
UAE residents have also waited for the very last minute to make bookings as the website noticed a peak in web traffic seven days ago. "A total of 75 per cent of the MENA users prefer to travel within the region. The most common destinations are Jordan, Lebanon and Iraq, which I assume is home for many expatriates here," Hmedan added.
Furthermore, countries such as Azerbaijan, Georgia, and Armenia have knocked Turkey and other European countries out of the most-travelled countries list.
Muhammad Chbib, CEO and founder of tajawal travel website, said: "According to our demographic data, 76 per cent of the bookings are made by single travellers who are booking flights to go home and see their families. There is a high number of bookings for family holidays as well." He said: "May, June and July are summer peak season for travel bookings, and we have seen a significant increase in bookings so far this summer period vs the previous months."
Chbib added, "Two travellers make ten per cent of the bookings, and families make 11 per cent of the bookings on tajawal."
Alejandro Bernabe, vice president of Operations, AVANI Hotels and Resorts said: "Older people usually enjoy nature or calm, relaxing experiences, with small excursion activities. While younger travellers would prefer new unexplored destinations and off-the-beaten path experiences that very few people have seen before."
Experts in the industry have also noticed a change in spending patterns of UAE travellers. Julia Broome, regional product manager of dnata Travel, said, "There has a been a shift in holiday spending habits, but we attribute this to being less of an economic impact, but more as a result of our customers' increased focus on value. We've seen that four and three stars hotels are becoming more and more popular."
She added: "We've seen that the majority of our customers have chosen renowned holiday resorts in Thailand, the Maldives, Egypt, Turkey and Sri Lanka. And interestingly, in Europe, France has been the most popular destination for Eid getaways this year."
Wego also said 41 per cent of UAE residents are headed for mini-vacations to nearby destinations for the Eid Al Fitr holidays, and 32 per cent of the bookings on the portal is for staycations. "Domestic bookings are big in the UAE. A lot of Dubai residents are headed to Fujairah, Ajman, Ras Al Khaimah, and Abu Dhabi," said Hmedan.
Resorts are also seeing a jump in bookings. James Reeves, general manager of Desert Palm Dubai said, "The notable change is the time that the guests are now booking as Eid is always a busy period for the resort. Guests have been booking earlier in advance compared to last year. However, the number of guests has been the same as in previous years."
Source Link:- https://www.khaleejtimes.com/sports/fifa-world-cup-2018/world-cup-travel-bookings-rise-to-russia