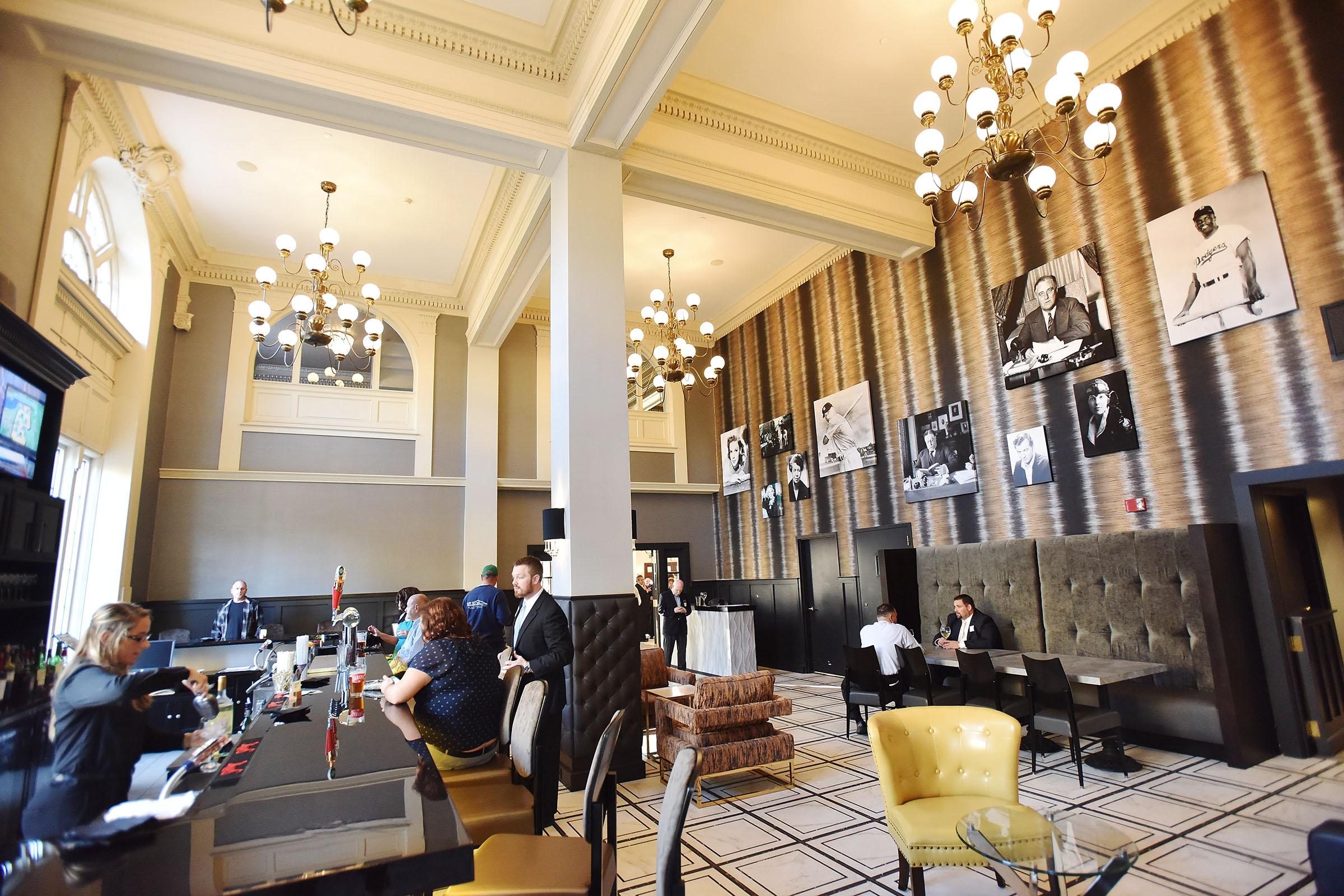 UTICA — A new study has found that Oneida County was the fifth highest county in the state last year for money earned from travel and tourism.
The county, which garnered more than $1.5 billion in visitor spending in 2017, came in right behind Erie County, which earned $1.7 billion. Westchester, the Long Island region, and New York City and burroughs also made more, according to Empire State Development and the I Love NY Division of Travel & Tourism.
The $1.5 billion was 5.8 percent more than Oneida County made the year before, according to a news release from Oneida County Tourism. The county also accounts for 64 percent of the travel and tourism sales in the Central New York Vacation Region, which includes Otsego, Schoharie, Broome, Chenango, Southern Herkimer, Madison and Montgomery counties.
"It's a significant industry to the county because it certainly supports, both through direct and indirect dollars that are spent here, over 21,000 jobs," said Kelly Blazosky, president of Oneida County Tourism. "That's a large number of jobs that are sustained by the people that are coming here to either recreate or conduct business."
Blazosky said the industry has improved since last year because of investments to services and industries such as the Adirondack Bank Center at the Utica Memorial Auditorium, the Oneida Indian Nation and the craft beverage industry.
Another source, Blazosky added, includes construction of new hotel properties (such as the DoubleTree by Hilton Hotel Utica, which reopened to new ownership in 2017).
The hotel industry in the region strongly appeals to travelers with loyalty programs, which facilitate spending in the area, Blazosky said.
"Travelers that may have been looking for those loyalty brands that they're a member of, that they may be traveling to get to that property … is available for them now," Blazosky said. "To have those properties situated here … is a real advantage."
Part of Oneida County's visitor and travel money included $413.7 million in lodging, according to the release; $376.4 million was spent in recreation industries also.
In addition, state tax coffers gained $82.7 million while local tax revenues reached $89.9 million in 2017 from tourism-generated spending in Oneida County, according to the release.
And Oneida County residents realized $1,912 in tax savings per household in 2017, which was generated by visitor spending.
"Really what that means is (if) we didn't have the volume of the tourism industry and visitors coming to spend in our county, residents that own a home in the county would be paying that much more in taxes to keep the same level of services each year," Blazosky said.
The news was celebrated by local officials, including County Executive Anthony Picente Jr.
"Oneida County has always been known as a haven of natural beauty and outdoor recreation, but as these numbers reflect, it is establishing itself more and more as a premier entertainment destination," Picente stated in the release. "With major draws like the Turning Stone Resort Casino and the Utica Comets leading the way, tourism dollars continue to energize our local economy and lead to more development and opportunity."
Contact reporter Joseph Labernik at 315-792-4995 or follow him on Twitter (@OD_Labernik).
Source Link:- http://www.uticaod.com/news/20180807/oneida-county-fifth-in-state-in-travel-and-tourism-money