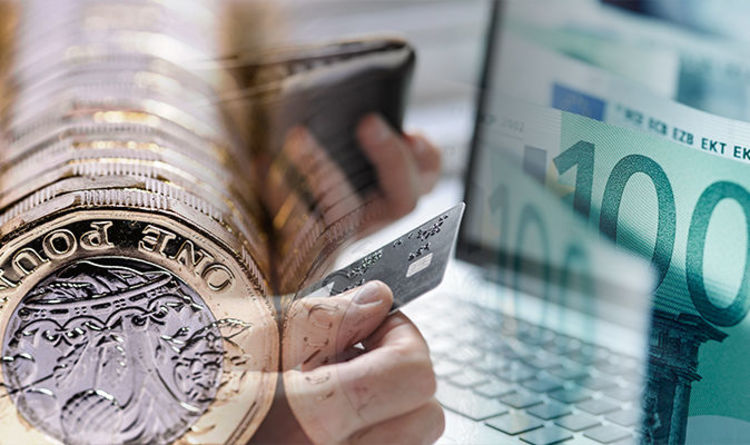 The pound has recovered against the euro after a week of fluctuating rates.
According to Bloomberg, the pound is currently trading at €1.145 against the euro.
Today's rates have picked up from yesterday's figures which saw a drop to €1.134.
Recent announcements from the ECB regarding interest rates have helped the UK exchange rate to recover, ending the week on a high.
Positive UK retail sales for May were also reported, supporting the pound.
Laura Parsons, currency analyst at TorFX, spoke to Express.co.uk regarding the latest exchange rate figures.
She explained: "The GBP/EUR exchange rate surged by over a percent on Thursday, hitting a high €1.146, as the European Central Bank (ECB) delivered its latest interest rate decision.
"The central bank asserted that interest rates would remain on hold at least through the summer of 2019 and in any case for as long as necessary.
"This slight change in rhetoric was enough to send the euro reeling and the currency tumbled across the board.
"The pound was also supported by the news that UK retail sales smashed forecasts.
UK retail sales improved in May, smashing estimations.
Crediting the Royal Wedding and good weather, shoppers spent more on food and household goods that predicted.
The Office for National Statistics (ONS) revealed sales were up 1.3 per cent in May compared to April, with growth found across all sectors.
Online food shopping increased to 5.8 per cent, while online clothing sales increase to 17.6 per cent.
Department store spending online came in at 17.4 per cent.
Ms Parsons warned that the pound may "struggle" later today depending on inflation changes.
She said: "GBP/EUR may struggle to hold its elevated levels today however as economists expect the Eurozone's latest inflation figures to be positively revised."
Holidaymakers heading abroad this year should always check the exchange rate in the weeks leading up to a trip.
This can ensure that, when exchange foreign currency, travellers can get the best rate.
Avoiding the airport exchange rates is also the best choice, as some offer less than €1 against the pound.
Source Link:- https://www.express.co.uk/travel/articles/974575/pound-to-euro-exchange-rate-sterling-gbp-interest-rates-uk-retail-sales