Happy hour is more than just drinking your favorite alcoholic beverage; it's about spending time with your loved ones over a cold drink that helps you relax and wind down after a busy day. If you love traveling and are looking for a great place to spend your happy hour while away, look no further than this list of best places in the world for happy hour.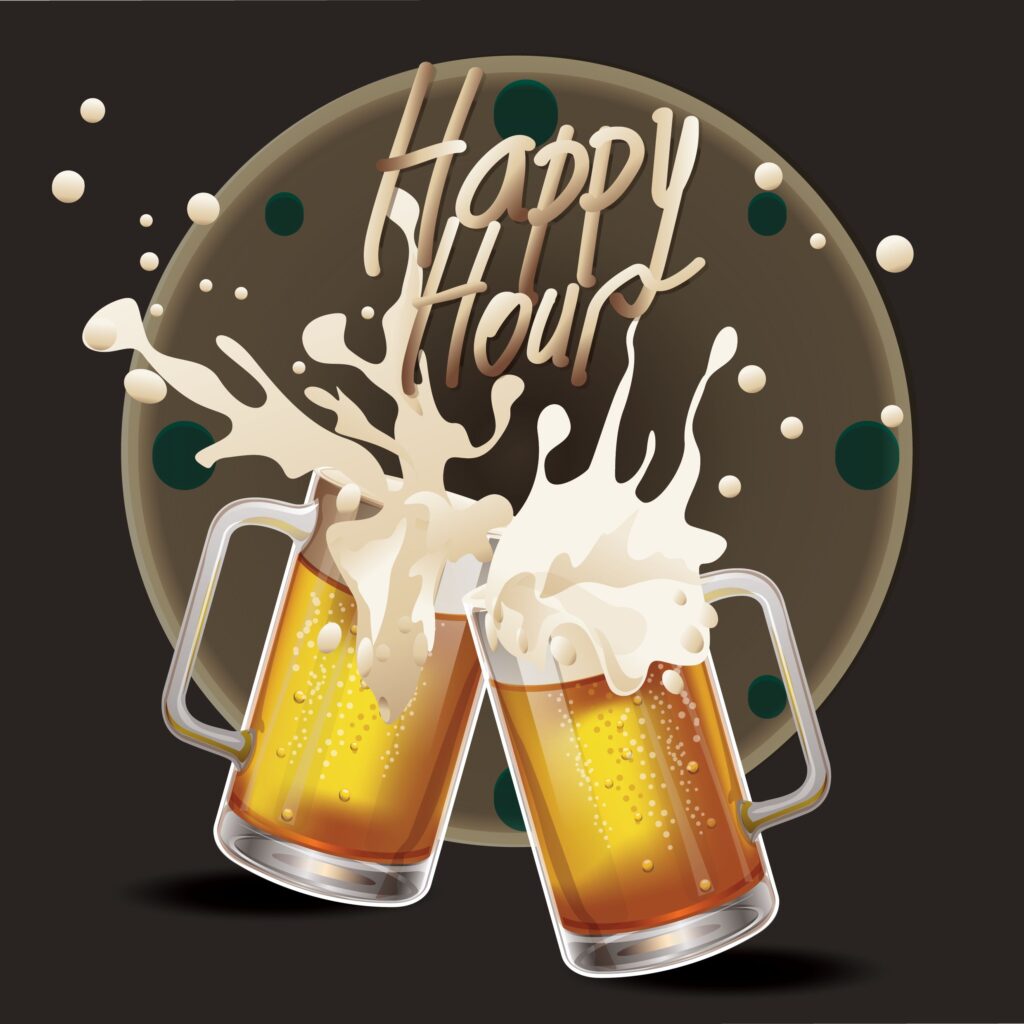 Walkabout Creek Hotel, Australia
You may think this hotel sounds familiar and that's because it was featured in the movie  Crocodile Dundee. This pub drew lots of tourists because of that film and was put up for sale in 2010, attracting interest around the world. The pub looks almost exactly how it did in the movie with walls covered in the same posters that you see in the film and images of the filming itself, including stars Paul Hogan and Linda Kozlowski. It has been awhile since that movie came out so the amount of tourists has died down and you'll meet the locals. Although this may not be the most happening place, you should still check out this piece of film history.
La Fleur en Papier Dore, Brussels
If you're looking for a cozy pub with lots of friendly patrons, this is the place for you. This bar is listed on the Historic Register, including the furnishings and wall decor inside. La Fleur en Papier Dore became famous by Belgian surrealists in the 1920s and was frequented by Herge, the creator of Tintin. The drawings of the famous people who visited the bar are also framed on the walls. You'll find a full liquor selection and lots of variety when it comes to beer ranging from pales to stouts.
Lizard Lounge, Paris
Paris is known for its delicious food and beverages, so it's no surprise that they made this list. The Lizard Lounge is a bar that looks out onto the street with a very American-style menu complete with large burgers along with chicken and pancakes. You'll also find kangaroo steaks and honey and cheese sandwiches. They have a large beer selection and affordable cocktail options. They also have a dance floor with DJs on the weekends and live entertainment on Sundays. Happy hour ends at 10 pm and their bartenders speak English fluently so you won't have any issues communicating.
Riot house, Scottsdale
Maybe you're not a world traveller, but you're on a mission to visit every state in the US. Scottsdale, Arizona may already be on your list of cities you want to see, but they also have nightclub Riot house that has a great happy hour to enjoy with friends where you can meet people and have a great time. At this Scottsdale happy hour you can expect a south beach theme complete with a tropical drink menu and dance floor. Whether you prefer beer or a cold tropical cocktail, this spot will make you believe you're on a vacation. They also serve Sunday brunch where you can get your brunch in liquid form.
Rome, Italy
While you may find many places for a great drink in Rome, there they have something called aperitivo, which is similar to our happy hour. They usually eat dinner later than we do, around 10 pm or so, but beforehand some restaurants offer snacks and drinks at discount prices. Pimm's Good is a bar that offers brunch and happy hour menus as well as an extensive list of wine, full bar, and cocktails. Aperitivo runs from 6 until 8:30 and drinks come with a platter of food ranging from pasta salad to stuffed tomatoes. Along with live music, this bar has beautiful decor inside, but also offers outdoor seating so you can see the beautiful view of Rome.
La Guitarra, El Salvador
On the beach at El Tunco sits La Guitarra, a bar with a local community ambiance. While it isn't as fancy as others on this list, you can rest easy in a simple t-shirt and jeans as many patrons may not even wear their shoes. This relaxed setting makes it the perfect place to spend your happy hour with friends or family without the need to get dressed up in uncomfortable clothes. Enjoy meeting new people and drinking delicious cocktails in an environment suited for you.
The Cats Meow, New Orleans
New Orleans is a city rich with history and culture. The Cats Meow is no different. With an incredible 3-for-1 happy hour special from open until 8 pm every single day, including weekends, you'll find domestic beer and cocktails served in a large 32 oz cup. You can even opt to have all three beers at once.
If you love to sing, you'll adore this bar. The Cats meow is not only a fun and eccentric place for you to hang out with friends for happy hour, but it is a karaoke bar with a stage and complete with a live webcam so you can broadcast your performance. Singing is absolutely free and you can pick from a large song selection.