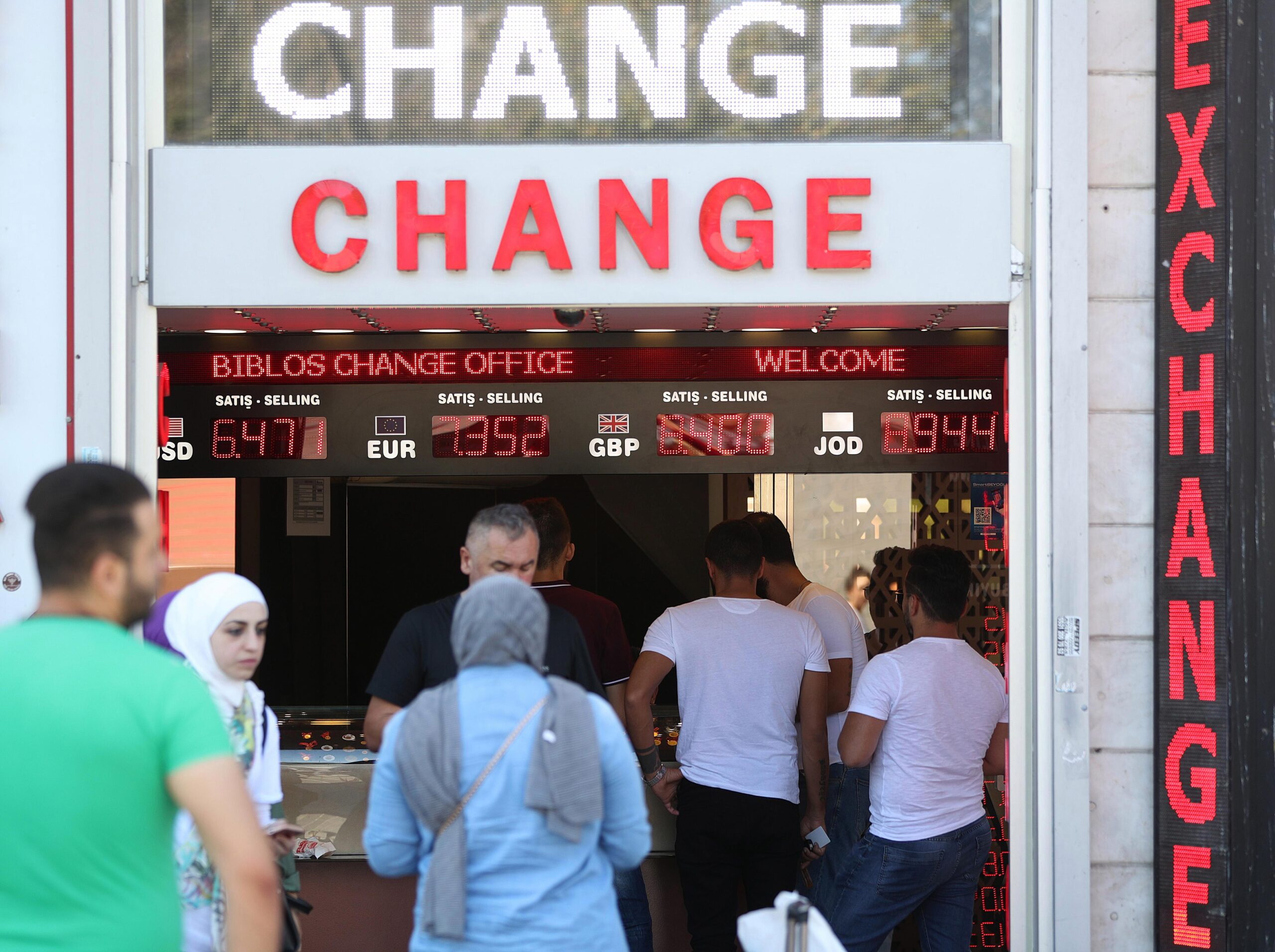 BRITS have been completely currency exchanges out of their Turkish lira supply as they clamour to get their hands on it.
The Turkish currency collapsed this week, which means that Brits are able to get their hands on huge amounts of the currency at a fraction of the usual price.
EPA
Brits have been buying up Turkish lira from currency exchange shops as the rate is now so good
Thomas Cook has been running low on the currency.
Meanwhile yesterday the Post Office ran out of lira completely at some of its branches yesterday in the mad rush.
A spokesperson for the Post Office said: "A small number of branches may be running low due to the demand.
"We expect to replenish stocks over the next 24-36 hours."
AP:Associated Press
Brits can now can an 'unprecedented' amount of lira for their money
Thomas Cook has advised how holidaymakers to Turkey can make the most of the "unprecedented" exchange rates.
Managing director Anth Mooney said: "We're advising customers to put money on a pre-paid card which locks in the unprecedented rates now to spend on holiday later."
Demand is three times what it was for lira in 2017.
Yesterday Brits could get 880 lira for £100, whereas on August 9 you would get 680 lira.
---
---
What is the current Pound to Turkish lira exchange rate?
Because of Turkey's currency crisis, the pound is worth around 89 per cent more against the Turkish lira than a year ago.
This means that those changing £500 into lira will get £235.74 more than they would have in August 2017.
WISH YOU WERE LIRA?
Turkey's economic crisis means Brits can party there for 1990 prices
GOLDEN GIRL
BA flight attendant of 41 years reveals how she copes with drunks & leering men
IBIZA ROCKED
Ibiza hoteliers in San Antonio worry resort 'finished' after deaths and fights
FOWL
Brit tourist 'disgusted' after being served RAW chicken on Malaysia Airlines flight
AND AIR OFF
Ryanair strike – what date is the walkout and are flights being cancelled?
BARCELO-NO
Barcelona cracks down on wild tourists 'leaving DRUGS in children's playgrounds'
As of August 16, £1 is worth 7.36 Turkish lira and this favourable pound to lira exchange rate means Brits heading to places like Marmaris and Antalya will be able to buy a pint of beer for £1.22.
The last time you could buy one costing that much in a UK pub was way back in 1990.
Sun Online previously revealed that Turkey is banning the iPhone as president Erdogan aims for economic revenge on the US.
Source Link:- https://www.thesun.co.uk/travel/7032418/travel-money-shops-run-out-turkish-lira-exchange-rate/