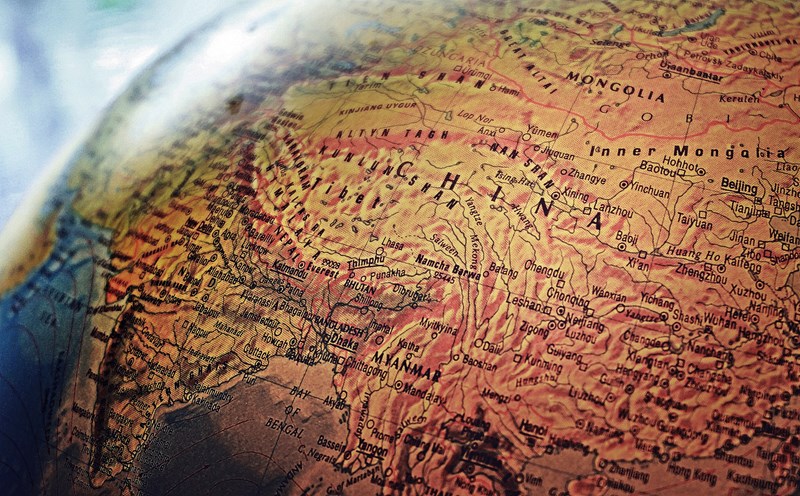 For all the chatter of Airbnb stealing scene time away from hotels, traveler interest in home-sharing seems to be waning.
According to MMGY Global's Portrait of American Travelers study, which surveyed nearly 3,000 US adults that have taken at least one trip over the past 12 months, just 33% of respondents are interested in sharing economy accommodations, down from 41% in 2017 and 37% in 2016.
Comparatively, 75% express interest in large branded hotels, while 66% are interested in suite-based properties and 61% want limited-service branded hotels.
Millennials are the age bracket most interested in home-sharing at 46%, followed by Generation X travelers at 31%, baby boomers at 22% and mature travelers at just 14%.
Some 20% of respondents say they used sharing economy accommodations at least once during the past 12 months, down from 22% in 2017, with 14% using Airbnb and 5% using VRBO or HomeAway.
Interestingly, though interest and usage are down, 27% of travelers still intend to book home shares in the future, up from 19% in 2017 and 18% in 2016. Millennials are the most likely to seek out alternative accommodations in the coming months (42%), followed by Gen Xers (22%).
According to the survey, the top three reasons travelers dislike home-sharing are because they don't want to share vacation accommodations with strangers (71%), they prefer the locations of hotels (66%) and they don't believe the quality of home shares matches that of hotels (50%).
It starts with Google
The report also finds that to search for travel information and prices, travelers turn to Google the most at 41%, up from 40% in 2017 and 32% in 2016.
Google is the go-to search starting point across all generations except the mature audience, who prefer researching via specific airline brand websites at 36%. After Google, 37% of millennials and Gen Xers turn to Expedia, and 36% of baby boomers visit TripAdvisor.
Overall, fewer travelers are using Expedia and TripAdvisor in 2018 over 2017, with the former dipping a percentage point to 36% compared to last year and the latter dropping to 35% from 37% in 2017.
Subscribe to the PhocusWire newsletter below!
Just 20% of travelers are looking to Kayak and Priceline, and only 14% go to Booking.com.
Additionally, about 60% of travelers say they visit online travel agencies regularly to scout travel information and prices, down from 62% in 2017.
For those who obtain travel information via an OTA, 41% ultimately make reservations through the OTA platform – the same percentage as in 2017 – while 16% book direct through the travel provider's website and 15% call the service provider directly.
Of the 40% of travelers who say they conduct research on a travel service provider's website, 47% end up booking direct, up from 43% in 2017, followed by 17% who call the service provider to make reservations and 14% who book via OTA.
Just 8% of travelers have booked a service directly through one of Google's products such as Flights or Hotel Finder in the past 12 months, though 59% would consider booking all components of a vacation through the search giant, up from 52% in 2017.
Google comes in second to Expedia for one-stop shops travelers consider, though preference for Expedia has dipped to 64% from 67% in 2017. TripAdvisor, too, has lost some status, with 54% of travelers considering the site, down from 61% in 2017.
Despite no formal travel search or booking offerings, Amazon is also high on places travelers wish to book all aspects of their vacations, with 41% saying they would consider the platform, up from 36% in 2017.
Going mobile
According to the survey, travelers are downloading fewer travel apps, with 29% saying they have downloaded one over the past 12 months compared to 30% in 2017 and 35% in 2016.
Airline apps are the most popular at 59%, followed by hotel apps (45%, down from 49% in 2017) and OTA apps (up to 34% over 32% last year).
Bookings conducted via apps are also down, with 18% of travelers booking on mobile over the past 12 months compared to 19% in 2017.
Accommodations are the most common services booked (61%), followed by flights (48%) and rental cars (27%).
More travelers are turning to their phones to look for activities including finding nearby restaurants and shops (60%, up from 56% in 2017), looking at reviews and ratings of hotels and restaurants (43%, up from 37% last year) and comparing hotel and airfare rates (29%, up from 21% in 2017).
About 21% of travelers prefer to conduct travel research via smartphone, up from 17% last year, though 48% prefer using a tablet, down from 51% in 2017; 31% of travelers say the prefer smartphones and tablets equally.
The same trends apply to making travel reservations, with smartphone preference on the rise at 23% over 18% in 2017 and tablet usage declining at 48% compared to 51% last year.
New technologies
Although 23% of survey respondents say they've used a smart speaker such as Amazon Echo or Google Home over the past 12 months, only 6% have used the devices to research or book travel.
Just 8% of travelers have used virtual reality such as GoPro VR or Samsung VR, and of those, only 3% have used VR to search for or book travel. Smart assistants such as chatbots are also used infrequently, with 6% saying they've used one during the past 12 months and only 3% saying they've booked via the technology.
Voice search has been used by 10% of travelers for vacation planning and booking, and of those, 67% have used voice search on their smartphone, with 37% using voice search on their laptop and 36% via tablet.
Not surprisingly, millennials lead the charge when it comes to experimenting with new technologies, with 12% saying they've used a smart speaker for travel-related searches in the past 12 months compared to Gen Xers at 5% and baby boomers at 2%.
Baby boomers that use voice search, however, are more likely to do so on their phones at 75% compared to 63% of millennials and 67% of those in Gen X.
Of the new technologies, augmented reality such as WikiTude or Yelp Monacle is the least-used at 2%, with just 1% of travelers using AR to research or book travel in the past 12 months.
Source Link:- https://www.phocuswire.com/MMGY-Global-portrait-of-american-travelers-2018