Thursday 03 May 2018
Article by Tom Watson
It's no secret that Australians love to travel overseas, but while picking the next destination to tick off the bucket list may be an easy choice, selecting the perfect travel credit card or debit card to take along can be more difficult.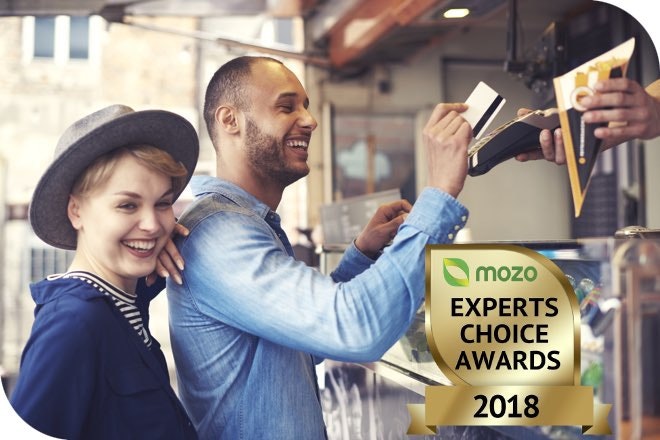 But travellers rejoice! After a comprehensive analysis of over 300 products on the market from 89 Australian providers, Mozo's judges have today announced the winners of the 2018 Mozo Experts Choice Awards for best travel money options.
HSBC was named the 2018 Travel Money Bank of the Year by our judges for the all-round quality of its travel money offers, with the bank also taking out the 2018 Innovation Award for its Everyday Global Account which allows for up to 10 currencies to be used in the one account.  
Bankwest also continued its impressive performance in the Mozo Travel Money Awards – taking out the mantle of Travel Credit Card Provider of the Year for the second year running on top of 15 other awards for its suite of credit cards.
RELATED: How much a long layover might add to your cheap flight in airports around the world
"With so many different options to choose from, selecting a travel money card that's right for your situation and destination can become more of a nightmare than waiting in line at customs," said Mozo Director, Kirsty Lamont.
"That's why the Mozo Experts Choice Travel Money Awards aim to showcase some of the best value cards out there for travellers, whether that's a debit card with fee-free overseas ATM withdrawals, or a premium credit card that provides complimentary travel insurance."  
Low cost travel cards  
Among the 2018 winners were a number of low cost options that represented some of the best value for Aussie travellers on a budget, with handy features such as low fees and purchase rates.
Included among the award winners were transaction accounts from HSBC and ING which both offer customers no transaction or ATM withdrawal fees anywhere in the world, on top of having zero account fees.
Speaking of low fees, a number of credit cards with budget-friendly features also impressed the Mozo judges, including ME's frank Credit Card which offers a low 11.99% purchase rate on top of a $0 annual fee, and SCU's Low Rate Visa Credit Card with its 10.49% purchase rate and low $30 annual fee.  
Premium features and rich rewards
Jetsetters looking for a more rewarding travel money option will be pleased to know that the 2018 Travel Money Awards also compared a range of premium and rewards credit cards.
Some of the standout winners included the Bankwest Qantas Platinum Mastercard which offers complimentary travel insurance, Qantas points earning potential and no foreign transaction fees, as well the Commonwealth Bank's Platinum Awards Credit Card which offers a range of insurance perks and a generous points earning rate.
RELATED: Mozo announces best value IMT options in 2018 Expert Choice Awards
So what are you waiting for? Find a great travel money companion for your next overseas adventure among our list of 2018 Mozo Experts Choice Award winners, or check out some of the other great offers at the Mozo Travel Money hub.
Source Link:- https://mozo.com.au/travel-money/articles/australia-s-best-value-travel-money-cards-revealed-in-2-18-mozo-experts-choice-awards