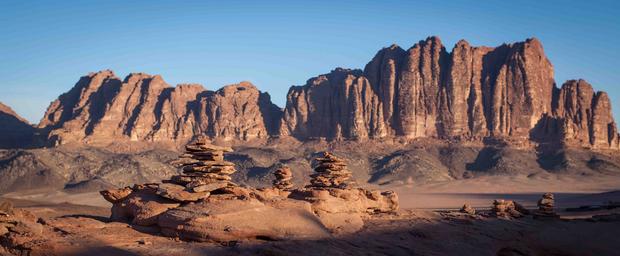 Do you love to travel and have a hobby or a special interest you are absolutely passionate about? 
Consider killing two birds with one stone and experience both on your next holiday.
Special interest tourism is one of the most exciting travel trends to hit the industry over the last decade, says Theresa Szejwallo, MD of Trafalgar South Africa.
Travellers can satisfy their inner travel bug while doing the things they truly love and that add value to their lives, from wellness-inspired trips through Asia to WWII history through Europe.
There are curated holidays to include a number of local experts who can connect travellers with secret spots, local friends and must-do experiences that match their interests – like  joining Chef Libero, as you shop for fresh produce at a local food market in Florence, or exploring Boston's beer culture with a visit to a local brewery for a tour and tasting. It's all about doing what makes you feel the most engaged, while exploring the world. 
Here are some ideas: 
Beer and winter markets
If you have an interest in beer, bratwurst, and all things German, then Oktoberfest (Sept 22 – Oct 7) is a must. 
Go for an inclusive package with your transport and accommodation for this one, so that the only thing you will need to worry about is getting your lederhosen. As for avid foodies and market enthusiasts, winter in Europe is all about those authentic markets, which mark the start of the festive season. Pick up some handmade Christmas goodies, sample some authentic German glühweinn and sizzling-hot bratwurst at the Nuremberg Christkindlesmarkt.
Sightseeing on the run
An international marathon is the perfect way to combine a holiday with exercise. 
For running enthusiasts, the ASICS Stockholm Marathon is the perfect way to see the world and to get blood pumping at the same time. The 40th edition of this global marathon takes place this year on June 2 in the capital city of Sweden. This is a relatively gentle race which means you will have the energy to tackle on some exploring. Learn about the heritage of the Vikings and exercise your eyes with the deep fjords, glaciers and islands on a relaxing journey along the Scandinavian coastline. The Amsterdam Marathon also takes place on October 21 , which you can do before a little sightseeing with your feet up on a guided tour through the rest of Europe while you're at it.
WW2 history
With the release of the recent award-winning films, the Darkest Hour and Dunkirk, there has been a resurging interest in WWII history. 
On your next holiday, learn more about the tragic and heroic stories that characterized this conflict, on a special interest tour through the original battlefields of WWII. Relive the moments of the Battle of Britain, D-Day Landing, infamous Somme and the Battle of Dunkirk immortalised forever in the museums, memorials and cemeteries that dot the French, Belgian and Dutch countrysides.
For the love of antiquity
For ancient history buffs, the UNESCO World Heritage Site city of Petra in Jordan is a must, which comes to life through its ancient history and culture, as calls of Ahlan wa Sahlan (hello and welcome) follow you wherever you go. Visit the blush pink sands of Wadi Rum National Park, take a camel ride and float out on the Dead Sea. Along with Jordan, go cruise the Nile in Egypt and explore the ancient city of Athens in Greece..
Take a guided sightseeing tour of the Acropolis and the Parthenon that today stand as a testament to Greece's ancient past. There is so much enchanting history to be discovered within these three stunners, it would be a shame not to experience it first-hand.
Source Link:- https://www.iol.co.za/travel/travel-tips/all-you-need-to-know-about-special-interest-tourism-14756529