If you've been slyly shopping for engagement rings in Brisbane, Adelaide, or Perth, and you're finally ready to pop the question, the next thing you'll need is the perfect spot. No matter how you and your partner like to spend your free time, you can make your engagement proposal memorable and unique with a little creativity and planning. Here are a few spots and themes to consider to make your proposal more personalized and magical.
Adventure and Adrenaline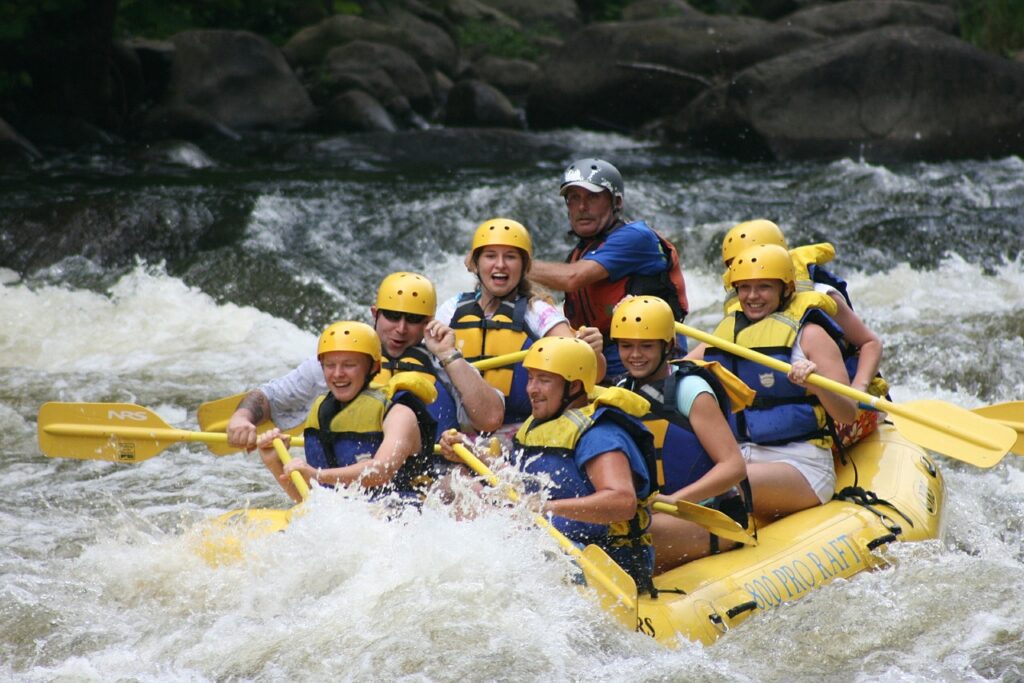 Research indicates that we seem to remember a great deal of information when our bodies are in a high-adrenaline state. For lovers of adventure, this means your engagement will be truly "unforgettable" if it occurs while doing any of these activities:
Franklin River Rafting, Franklin River, Tasmania.


It doesn't matter if you've never set foot in a raft before or you're an accomplished boater, test your couple skills with this 8- or 10-day river rafting getaway.  The trip includes a mix of rafting and some optional hiking along with evenings spent tenting or tarping under the stars by a campfire. Ocean kayaking or canoeing on a lake can sometimes be just as challenging and rewarding for those who love the outdoors.

SkyPoint Climb

, Gold Coast, Queensland.




If you want your relationship to soar to fantastic heights, try climbing there together first! You can watch the sunrise, see the city lights twinkle during a night climb, or take in the fabulous daytime view. Then, cap it all off at the bistro & bar or make your move on the observation deck (where it's less windy). SkyPoint employs multiple safety features such as harnesses, and their crew leaders are trained to assist those with a general fear of heights. But make sure your partner has an interest or a passion for extreme adventures before surprising them with this trip!

Valley of the Giants Tree Top Walk

, Nornalup, Western Australia.




Nature lovers and those who only like heights in moderation will appreciate this peaceful excursion. With a variety of nearby wineries and annual festivals to choose from, you're certain to find the right place for that special moment!

Surf Hawaii

.




Is a getaway trip in the cards for you and your loved one? If so, then fly to Waikiki and let the professionals at Ohana Surf Project help you cross "learn to surf" off your bucket list. Relax on the beach with a sense of accomplishment afterwards, enjoy the nightlife, or let the adventure continue by swimming with dolphins, taking a catamaran tour, or hiking in the lush tropical landscape.
Indigenous
While engagement may not be a widely recognized traditional ceremony for Aborigines and Torres Strait Islanders in quite the same way it is for those of European descent, any milestone in one's life can be good cause to pay respects to Natives, Elders, and the Land. With the ever-increasing dialogue and inclusion of native culture throughout the country, any opportunity to raise awareness, honor one's ancestry, and keep Native traditions alive are sure to benefit all people of Australia, no matter what their heritage.
Regardless of where you choose to pop the question, a common Native practice is to begin the event with an Acknowledgement of Country, with an example like this one provided by www.reconciliation.org:
"I'd like to begin by acknowledging the Traditional Owners of the land on which we meet today, the (people) of the (nation) and pay my respects to Elders past and present."
If you're a hopeless romantic, you can make an offering to Oolana at the "Devil's Pool" near Cairns (while keeping a safe distance from the edge of course), and if you're both scary movie aficionados you can hold each other tightly while hiking in Kalkajaka, or "Black Mountain," in North Queensland. You could also make a pilgrimage to Uluru/ Kata Tjuta and propose in the midst of the Field of Light or attend a Welcome to Country event at Wilpena Pound Resort north of Adelaide.
Romance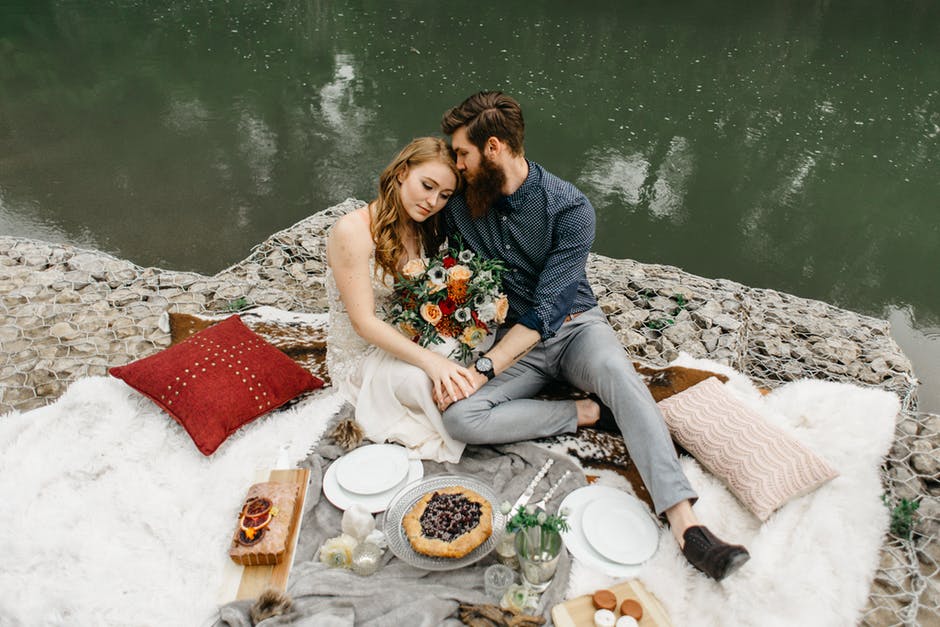 Some couples prefer a quiet night cuddling together by a fire rather than a white-knuckled, wind-in-their-hair outing. Finding a cottage or Bed and Breakfast near a winery, a lonely beach like Whitsunday, or the mountains of New South Wales can be a lovely way to spend quality time with your partner. Make sure you are prepared to set the mood by bringing things you know your partner loves. If a fireplace is involved, there's nothing better than a romantic evening indoor picnic to help you both unwind. You can pack your basket with wine or sparkling soda, glasses and silverware, fresh fruit, Lamingtons, scones or jelly cakes, cheese and chive damper bread, or other little bites you both enjoy sharing.
Couples' spas are increasing in popularity with offerings including yoga, massages, as well as mind/body healing practices to help couples bond and deepen their understanding of each other. Sometimes the most memorable romantic activity in which a couple can engage is soulfully talking to each other and sharing hopes and dreams in a secure and peaceful setting. If you are planning a weekend trip that includes a surprise romantic evening out, you can come to the rescue by buying her a romantic lace maxi dress in the event she didn't know to pack one ahead of time (make sure she has appropriate shoes to match).
If your tastes are a bit more Cosmopolitan, spending an evening at an award-winning restaurant in Victoria, Barossa Valley, or Perth could provide the perfect backdrop for your proposal. Surprise your partner with a Dinner Cruise, a 2-hour Tribal Tour Cruise through Sydney harbor, two nights of theatre shows in Brisbane, or spend a weekend shopping and strolling the charming streets of Hahndorf near Adelaide.
Family-Friendly
When people with children become engaged, it's important to include those children in your big event, as it makes an important statement that you are committed not just to your future spouse, but to the whole family unit. Even when traveling with others, the most convenient trips or outings will still allow you to have a bit of private time with your partner along the way. One option would be to plan your trip with other relatives who can take turns sharing parental responsibilities while you enjoy some couple's time at a spa, romantic dinner, or couple's retail therapy.
Other trips that can create a lifetime of fun family memories include ballooning, biking, boating, and wildlife tours. Whether you take everyone to a theme park in Queensland, a family-friendly resort in the Blue Mountains, or back to nature with a trip to Kangaroo Island, you'll be setting the tone of family unity right from the start.
Another way to simultaneously include the family and ensure that you never forget your engagement anniversary is to plan the event during a holiday like New Year's Eve or the Buddha Birth Day Festival. Whatever you choose, showing careful consideration by planning activities you and your partner both love is one of the greatest expressions of respect and appreciation you can give to the person with whom you want to share your life.