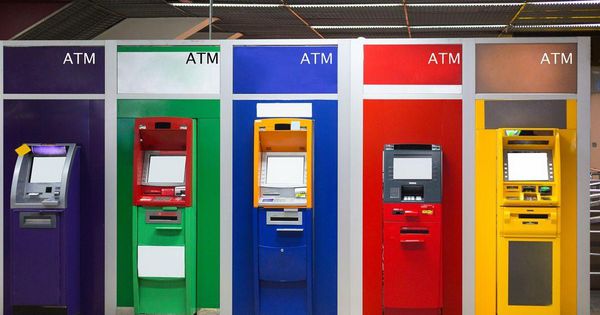 They say a little preparation can get you a long way, but it seems it may also save British vacationers more than £125 million (that's around $171 million) a year just in ATM fees.
Getting cash out overseas has long been one of those grey areas where people are never quite sure what's the cheapest and easiest way to access cash when you need it. Sure, more and more places accept plastic nowadays and the hassle of travelers checks is a welcome thing of the past, but having access to cash as and when you need it is still a necessity of travel in every country around the world. After all, you can't tip a doorman with a swipe of your MasterCard.
But who wants to take out a whole vacation's worth of cash in one go and then carry it around with them the whole time? Not, it seems, the Brits who opt for convenience over cost when it comes to getting hold of cash.
A recent sample of more than two thousand UK vacationers by peer-to-peer travel money provider WeSwap revealed that we withdraw an impressive £2.5 billion (or $3.4 billion) in cash from ATMs annually when we land in our destination country – typically one of the most expensive places to do so  
UK debit cards usually debit around 3% of what you withdraw in non-sterling transaction fees as well as a 2% (or £1.50 or $2) ATM fee. This brings with it those £125 million of fees – but that figure doesn't include the hidden costs such as direct charges at the ATMs themselves or the fees that come with the little known but common practise of DCC, or dynamic currency conversion. This happens where the ATM marks up the conversion rate again at a direct cost to the consumer, so factor all this in and the real cost is likely much higher.
Even more extraordinary perhaps are the figures for overseas currency that goes unused. Around 60% of travelers don't spend all their currency and return to the UK with an average £87 (around $119) in foreign bills. That's £2.3 billion (around $3.15 billion) in unused currency taken back each year.
As a nationally representative figure, this all tallies to around 31% of UK vacationers choosing to get their cash once they're abroad, with recent data from Mintel also showing that withdrawing funds from the hole in the wall is becoming a more and more popular option – despite the average withdrawal of £178 (around $240) a time incurring at least £9 (around $12) in fees each and every time. Ouch.
Source Link:- https://www.forbes.com/sites/duncanmadden/2018/05/02/extraordinary-stats-show-the-true-cost-of-using-atms-abroad/