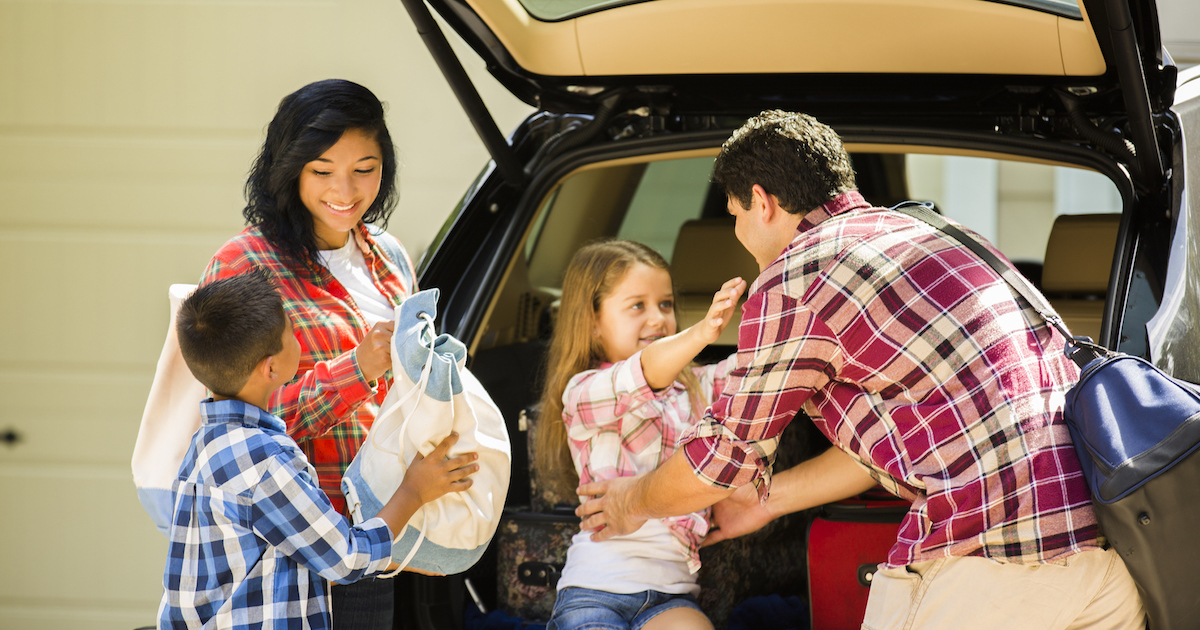 As millions of Americans hit the highways and airports this Memorial Day weekend, many will endure high costs and plenty of hassle. But some tips and tricks can help smooth your journey as the summer travel season gets underway and fashionistas are finally allowed to wear white again.
Some 41.5 million will travel this Memorial Day weekend, nearly 5% more than last year and the most in more than a dozen years, according to AAA.
The quick take on costs? Gas prices are estimated to be the highest since 2014; they could average $2.90 per gallon. "The good news is that other travel costs, including airfare, car rentals and most mid-range hotels, are trending cheaper compared to last Memorial Day," said AAA spokeswoman Julie Hall.
The main modes of transportation will be automobiles and airplanes, so here is advice to reduce cost and stress when you drive or fly.
By car
Time it right. Travel delays on major roads could triple, with the busiest days on Thursday and Friday, May 24-25, as holiday highway travelers overlap with commuters, according to INRIX, a global transportation analytics company.
Avoid the jam. Navigate around traffic backups with a smartphone GPS driving app, such as Waze, Apple Maps or Google Maps.
Get paid back for gas. Many rewards credit cards give accelerated points or cash back for purchases at gas stations. Pro tip: Food and drink at service-station convenience stores often count for high rewards.
Be cool with the accelerator. Aggressive driving wastes fuel. Motorists who adopt a calm driving style could save 33% to 38% on gas. Pro tip: Conduct your starts and stops as if you had an uncovered hot cup of coffee on your dashboard. Easy does it, and you won't spill money from your wallet.
» MORE: 5 easy ways to save money on gas
Use gas price apps. It might not save you big bucks to pay a few pennies less per gallon at a cheaper service station — 10-cent savings for a 10-gallon fill-up saves just a buck. But it might reduce the angst of overpaying. Many smartphone apps allow you to compare gas prices along your route. Some are built into GPS driving apps, such as Waze and Google Maps. Other examples are GasBuddy and the AAA mobile app.
Rent a car. Money-saving expert Clark Howard suggests renting a car for long-haul road trips, assuming you can get a good deal on one. It could ultimately save money as you spare your own vehicle the wear and tear — along with the extra miles — both of which would depreciate the value of your car. All the better if the rental is more fuel efficient than your personal vehicle. The average daily cost of a car rental this Memorial Day, per AAA, is $59, which is the lowest it's been in the past four years.
Plan your parking. If you'll visit a city's downtown area, search for affordable parking with such services as SpotHero. At large airports, consider cheaper off-site parking and taking a shuttle to the terminals.
By plane
Air travel during the holiday is expected to increase 6.8%, meaning some 3.1 million people scurrying through airports. Airfares are 7% lower than last Memorial Day, at an average price of $168 per round trip for the top 40 domestic routes, AAA says.
Bag strategy. An airline credit card can be your best weapon against checked-bag fees, with most cards granting a fee waiver for you and at least one traveling companion. If you're not checking a bag, a card may get you early boarding, which means you'll find room in the overhead bin for your carry-on. If you don't want to pay bag fees on larger airlines and are the gambling type, you might wait and attempt to gate-check your bag for free because the flight is crowded.
Security lines. You might not have time to apply by Memorial Day, but U.S. trusted traveler programs, such as TSA Precheck and Global Entry, can lessen your wait in airport security lines. They cost $85 and $100, respectively, to apply, and they last five years. Some travel credit cards even reimburse your application fee. If you have a trusted traveler number from one of those programs, make sure it's included in your airline itinerary so you qualify for the Precheck lane.
Airport lounges. It might seem elitist to seek out a private airport lounge. But if you arrive for your flight very early, have long delays or endure a lengthy layover, it can be worth maintaining your sanity by escaping the hubbub of the gate crowds — even if you're not a lounge member and have to pay a daily rate. Complimentary snacks and drinks might defray some cost — you won't be shelling out cash to airport vendors. Some premium credit cards include airport lounge access as a benefit.
More ways to save
Hotels. Midrange hotels are trending 14% cheaper than last Memorial Day, at an average rate of $186 per night, AAA says. To cut costs, Hall suggests looking for hotels that offer such amenities as free breakfast and no parking or resort fees. A pool, arcade or children's programs at the hotel could substitute for what otherwise might be costly family entertainment.
Bring snacks and water. No matter how you're traveling, food and beverages you brought from home are likely to be far cheaper than dining on the go. Bringing an empty water bottle through airport security means you can fill up on the other side and avoid $5 bottled water in the airport, and snacks might allow you to skip pricey onboard meals if you're traveling in coach. If you dine at a restaurant and have rewards credit cards, be sure to use the one that offers the biggest benefit for restaurant purchases.
Source Link:- https://www.nerdwallet.com/blog/credit-cards/memorial-day-travel-tips-for-smoother-cheaper-journey/