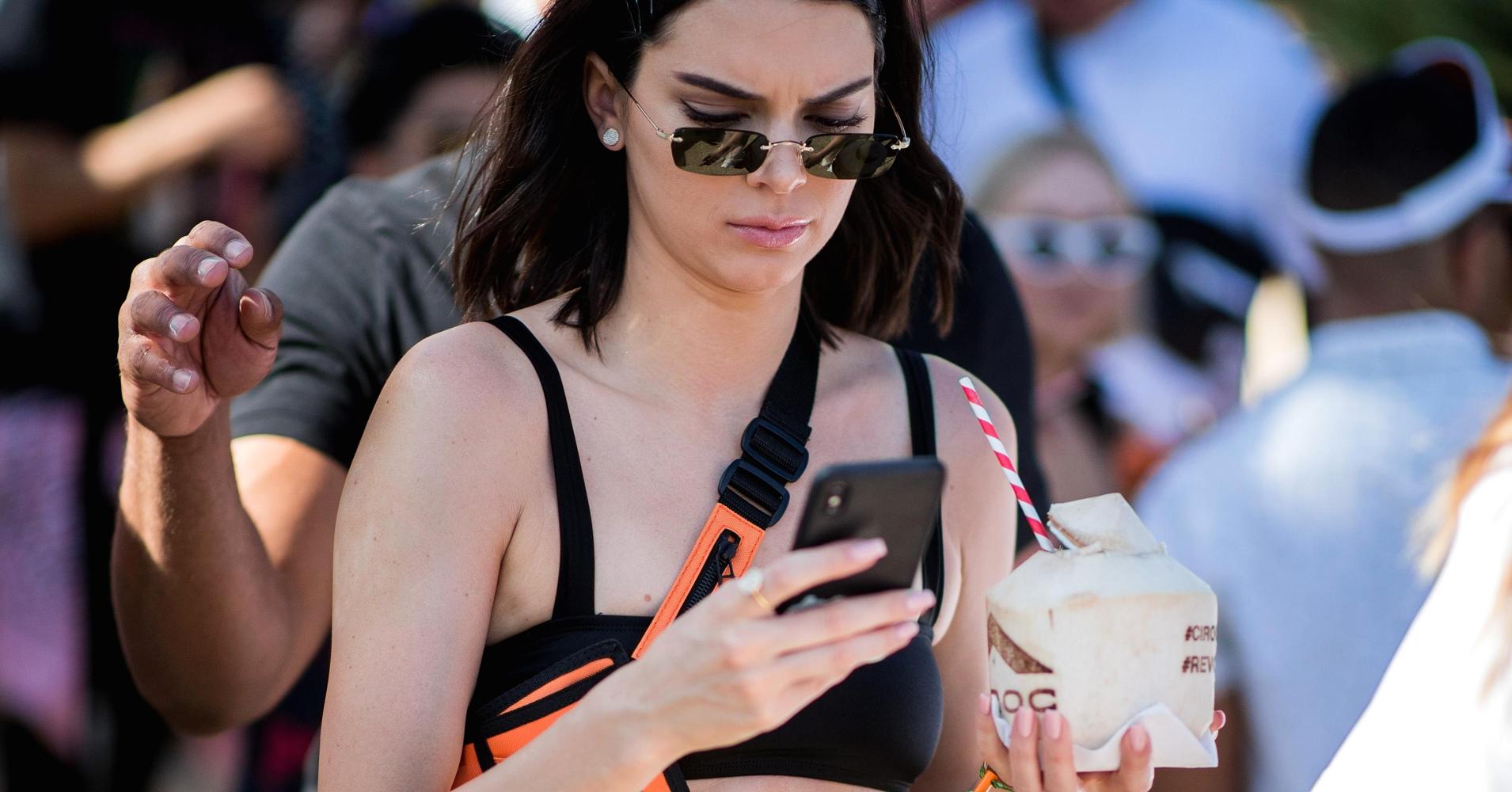 Americans are spending more than ever on vacations. Last year's $101 billion travel dollars was a 12.5 percent increase from 2016. And millennials spend $1,373 on average for their summer vacations. Apps have the potential to save you hundreds of dollars while making trip planning a breeze. And there are so many beyond just Hotel Tonight and Hopper. Here are five money-saving apps to download for your next getaway.
1. Service
When you sync your email with Service, the app monitors all your booked flight and hotel reservations. Any time your flight is delayed or canceled, Service will contact the airline on your behalf to file claims for compensation. On average, according to the app, Service can save you up to $300 a year.
"Nearly one out of five planes are delayed or canceled in the US every year," says founder Michael Schneider. "In 2017, there were 860,534 flights in the US, 19 percent delayed and 2 percent canceled. That's about 165 million passengers. Less than 5 percent of these passengers currently complain to the airlines and try to get compensation."
The amount of compensation varies by airline but in general you can receive anywhere from $50 to $700, according to Schneider. "Our average of averages is about $110 per successful claim." Compensation depends on the airline, frequent flier status, the class of service you're flying and the severity of the delay/cancellation along with the reason for the disruption (if it's a weather delay, you're less likely to get compensated). Schneider says that in the US, because there is no law mandating compensation for delayed passengers, they aren't "due" anything. It's the good will of the airline to give compensation, and this is when Service claims on your behalf as experts. Michael states that Service has gotten or saved over $2 million dollars for 30,000 people so far.
As for hotels, if your room rate drops, Service will automatically re-book you at the lower rate before check in.
"Based on our own internal research, hotel rates drop 33 percent of the time between booking and check in," says Schneider. "They do publish "guaranteed low room rates" on their website but that's a low price guarantee at booking, not after the fact."
The app is free to download. If Service successfully gets you compensation for a booking, they take 30 percent. Another option, best for frequent travelers, is the membership at $49/year, with no percentage taken out of any claim.
2. Trail Wallet
Popular with budget travelers, Trail Wallet allows users to track all their travel expenses in more than 200 currencies. You set a daily budget, input every purchase and the app tells you how much you have left to spend. It's especially helpful for those little purchases that sneak up on you (like a bottle of water, metro pass, WIFI or museum fee) and bust your budget. Trail Wallet works off line and has a new Adjusted Budget feature that shows you a new budget you'll need to stay under for the rest of the trip to remain on budget.
Trail Wallet is currently only available for iOS and free to download.
3. GasBuddy
Road warriors are big fans of GasBuddy, an app that tells you the cheapest fuel prices in your vicinity (whether mapped out in advance or in real time). Like drivers adding real-time traffic details on Waze, 30 million GasBuddy users update fuel prices throughout the US and Canada, and on-staff experts collate the analysis daily.
Additionally, when travelers use the app to pay for gas at stations nationwide, they get a discount of 10 cents per gallon for the first fill up and 5 cents on every gallon pumped after.
Another cool feature is the Gas Price Chart, which you can customize by destination to see the fluctuation of gas prices in the past 18 months, as well as the Trip Cost Calculator, which shows you how much you will spend on gas by entering in specific details, like your car/year, fuel type, tank and more.
GasBuddy is free.
4. Getaround
Similar to Turo and Car2Go, Getaround is like Airbnb for cars. With rates 30 percent cheaper than car rental companies, the app allows users to rent a car on demand by the hour or day with 24/7 roadside assistance, rental insurance already built into the cost and no paperwork. You can search for available cars in your area, like AirBnb, based on your preferences (from SUVs to Mercedes) and budget (from $30 and up). You can unlock the car right from your phone with the app's key-less software. Drivers must be minimum 19 years old.
If you travel frequently and will not be using your car, you can rent it out on the app. Getaround claims owners can make up to $10,000 a year (about $800) a month depending on factors like how often your car is rented and the type of car you own.
Getaround is available in 23 US cities, including Boston, San Francisco, Chicago and Washington DC.
The app is free to download. There is a 30-day free trial for first-time users. After that, if you plan on listing your car, there's a $20 monthly subscription fee, and one-time $99 installation fee. If you're renting a car, there is a booking fee of 3 percent of the trip price.
5. Kayak
You've probably heard of Kayak, a top travel site for finding the cheapest airfare, which is set apart from competitors like Google Flights by offering a mobile app that allows you to seamlessly book flights.
Now, a recent upgrade to the app features Watchlist, which travelers can use to create price alerts sent via text or email. Once you select the route you want to book, Kayak will notify you if there's a drop (or increase) in fare.
Don't miss: 5 ways you can travel the world for (nearly) free
Like this story? Like CNBC Make It on Facebook
Source Link:- https://www.cnbc.com/2018/05/04/money-saving-travel-apps.html