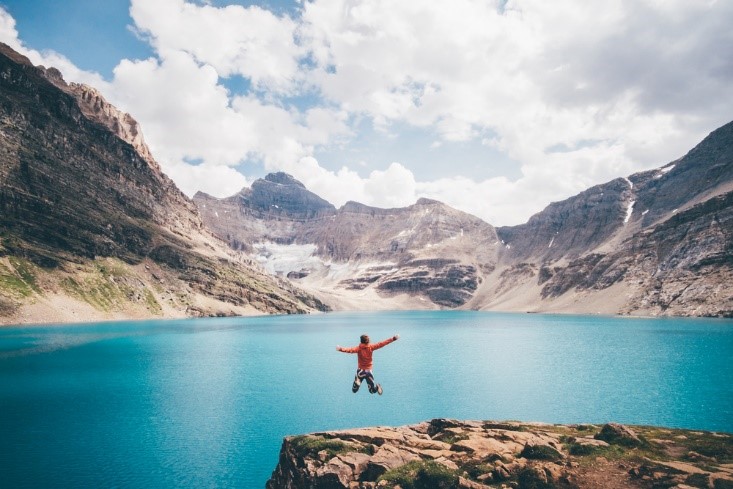 When anyone says "Spring Break," your mind should automatically conjure images of bright sunshine, beaches and booze — but what if you tried something different this year? Canada is a nation full of fantastic travel opportunities, and it is too often ignored in favor of flashier and more famous North American climes, like Mexico. If you want your Spring Break to give you experiences unlike anyone else's, consider journeying to one of the following destinations as soon as temperatures rise:
Niagara Falls
The Canadian city with vibes most akin to those you'll find in Cancun or Rocky Point, Niagara Falls is a perfect mix of one-of-a-kind natural beauty and all-out tourist party. Of course, the waterfalls are breathtaking; with over 6 million cubic feet (about one million bathtubs full) of water pouring over the edge every minute, you better bet your senses will be overtaken by the falls.
However, more important for many spring breakers is the opportunity to party — and Niagara has that in spades. The city itself is filled with adventures, which is why it is a good idea to stay in one of the centrally located hotels in Niagara Falls, Canada. During the days, you can journey around Niagara's wine country in preparation for nighttime festivities. Begin with the falls illumination show (at 9 P.M.) that features fireworks over the waterfalls; you can take a picnic dinner to fuel up for the night. Next, head to the Fallsview Casino, where you can gamble and perhaps catch a show. Then, you can finish your nights at any of the nearby nightclubs, such as Dragonfly, Club Se7en or Ghost Bar.
Okanagan Valley
While British Columbia is best known for its snow sports, in springtime the Okanagan Valley literally comes to life. This is among Canada's top wine-growing regions (alongside Niagara Falls); more than 200 wineries call this area home, and many of them have won international acclaim for their vintages. Suffice it to say that you can enjoy dozens of winery tours — on bus, bike or foot — and still not taste every wine on offer in Okanagan. Many of the vineyards are surrounded by ranchland, where you can find lodgings in cabins and enjoy other activities, like horseback riding. On your recovery days, you can enjoy the beauty of the area during hikes, mountain bike rides and even a scenic rail trip.
Yukon
If you want the exact opposite of the typical tropical spring break experience, you should set your sights even farther north. Yukon Territory remains covered in snow for much of what the U.S. deems springtime, so if winter is your favorite season, you can continue to enjoy the freezing temperatures in the Yukon.
Because most areas of the Yukon aren't particularly well-developed — especially for tourism — you likely won't find nightclubs and wineries this far north. Especially if you head for small towns like Whitehorse or Dawson City (where the Yukon Gold Rush launched) you should expect a wilder spring break in the true sense of the word. You can spend your days dog sledding, cross-country skiing and snow biking. Then at night, you can enjoy one of the most star-filled skies in the world — and hope for a chance to catch the Northern Lights.
St. John's
St. John's is the capital and largest city in Newfoundland — and if that doesn't scream "spring break," I don't know what does. All jokes aside, St. John's has an underrated vibe and surprisingly active bar scene, which makes it the perfect hipster haunt for a spring vacation. First, the area is filled with fascinating history and architecture as well as some outstanding nature walks worth your time. Nestled on the coast, St. John's is also well-known for its outstanding cuisine, which you should sample during late brunch and dinner — before a night on George Street.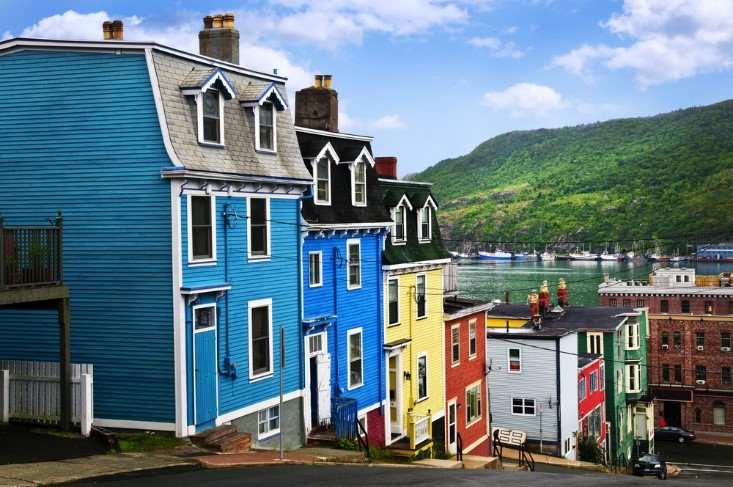 George Street is St. John's version of the Vegas Strip; just two blocks long, this section of downtown is chock full of bars and pubs, making it the easiest and most rewarding bar crawl ever. Many of the pubs have live music acts in the mid-evening, and some provide a veritable club atmosphere when it gets late. Unlike other places, bars in St. John's can stay open past 3:00 A.M., so prepare for a long and fun night.
Canada is a big country, and there are dozens more places than these that are ripe for spring breakers. You might also consider venturing into the Western Territories, where small towns like Yellowknife offer some of the best chances to see the aurora borealis. You could also spend your week in Quebec, where French-Canadian hospitality and cuisine are legendary. Wherever you go, you will see some beautiful and underestimated scenery, meet friendly and helpful people and have a wonderful time relaxing and letting go.