It may be a cold, rainy and windswept island in the North Atlantic, but the Republic of Ireland is also one of the richest travel experiences you could ever have. The rolling green hills and rocky shores of this small country are home to well over 5000 years of human history, and today the country is a thriving, cosmopolitan and ultra-modern country with a buzz that is palpable.
Most people's trip to Ireland rarely goes beyond the capital, Dublin, but for the more adventurous traveler, there's enough awaiting you that could easily fill an entire year's worth of exploration. From jawdropping scenery to up-all-night partying and scarcely-believable history, here's your ultimate travel guide to Ireland.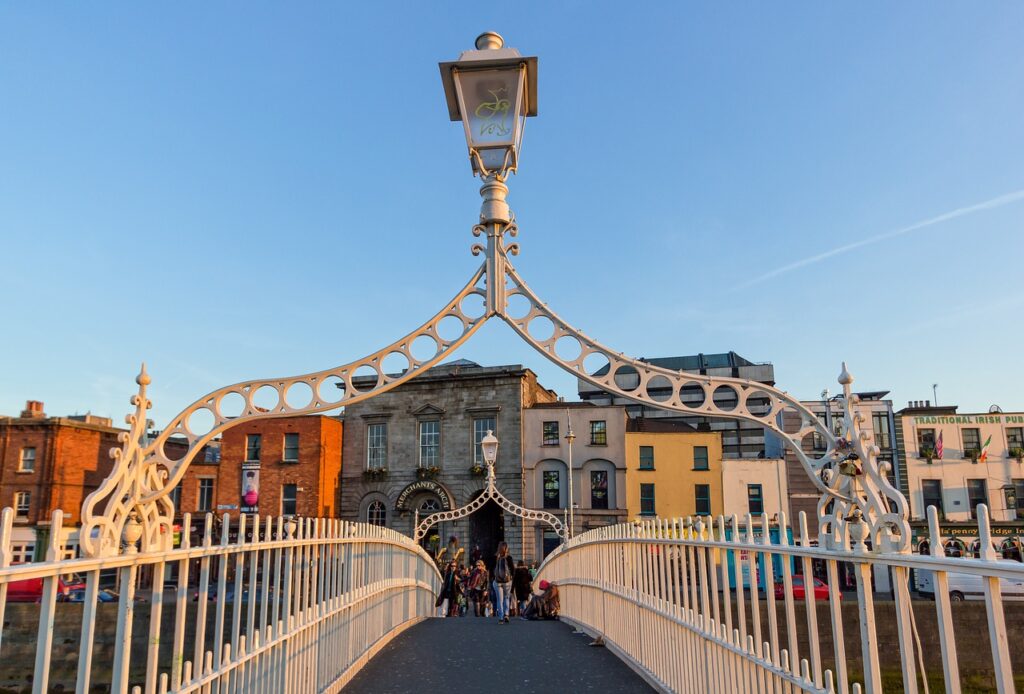 Days 1-3: Dublin
It's hard to know where to begin with Dublin, which has gone from being a famously quiet backwater to being one of the world's great international cities in the space of just a few short years. Despite the rapid pace of change driven largely by the tech explosion that has occurred across the country, the sense of history is still strong on the cobblestoned streets of the Irish capital.
This is where you'll want to be for your crash-course in Irish history, so make sure to book in plenty of time to explore the National Museum of Ireland, Trinity College and of course, the Guinness Storehouse. For a more somber look at the tortured history of the city, make sure to pay a visit to the Kilmainham Gaol, a prison which was once a byword for English oppression.
After all that sightseeing, make sure to squeeze in some merriment at the historic Leopardstown Racecourse, which is the premier horse-racing venue in Ireland. There are a number of big and very festive race days here throughout the year, so make sure to do your research and check the latest news and odds at Oddschecker in order to make the most of your trip.
Days 3-5: Kilkenny
Ireland has a brilliant train network, so you shouldn't have much trouble getting around. However, this really is a country best explored by car, as you don't want to miss out on the stunning scenery and quaint villages that you wouldn't experience if you opted for rail. Either way, Kilkenny is just a short trip from Dublin, but it feels like a totally different world.
This small town is also known as the "Marble City", owing to the stunning limestone buildings which make up the ancient centre, all of which are decorated with fossilized seashells. The main artery of the town is the Medieval Mile – a long, narrow stretch of crooked and crumbling alleyways from the Middle Ages just waiting to be explored.
Kilkenny is also without a doubt the artistic centre of Ireland, so make sure to do your research and see what amazing performances, gigs, art gallery openings and film screenings will be going on while you're in town.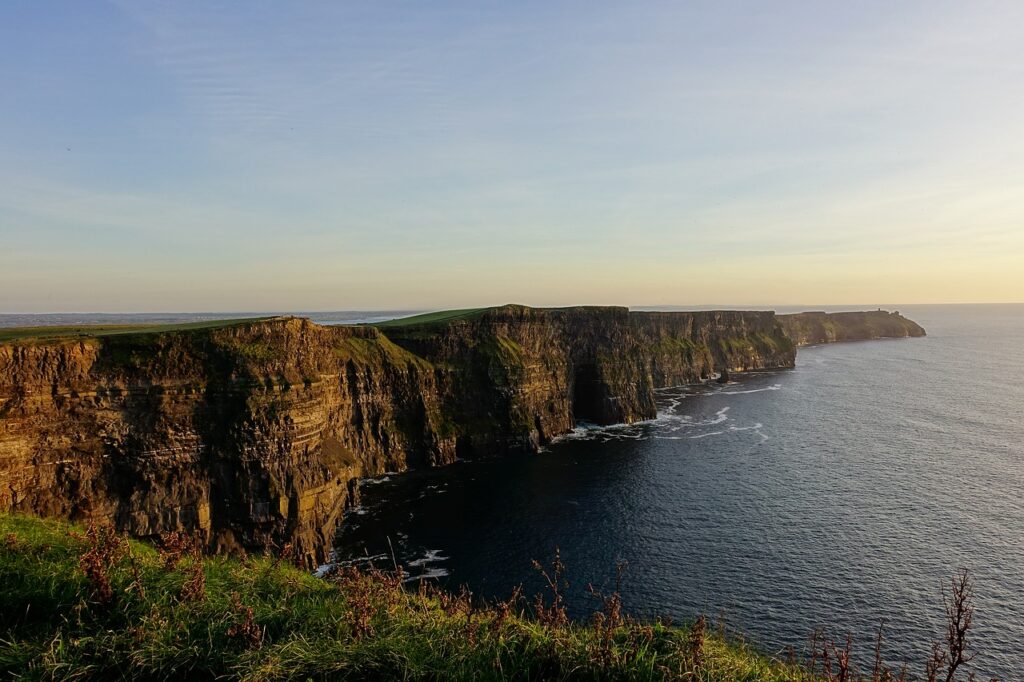 Days 5-7: Galway
Once you've had your fill of Kilkenny, it's time to head over to the rugged western coast of the island, where imposing black cliffs confront the tempestuous Atlantic Ocean. The coastal community of Galway should be your staging post for exploring this magical region. Book yourself into a cosy B&B overlooking the cliffs, and make sure to order in some Irish breakfast to get you started in the morning.
This quaint little town is more a collection of small clusters of elegant pastel buildings housing a surprisingly large number of historically significant sites as well as more than enough bars and pubs to cater to the thriving student population. If you only have one drink while you're here, make sure it's at the gloriously eccentric O'Connor's, preferably opting for a glass of their single malt whisky.
Days 7-9: County Clare
After you've explored the towns, it's time to hit up the countryside. If you're a first-time visitor to Ireland, then you're in luck, as County Clare is home to pretty much all of the country's most famous natural attractions.
There are the rugged and awe-inspiring Cliffs of Moher, stunning cliff formations which look like something out of another planet. Then, there is the equally otherworldly Burren, a massive, completely barren rockscape that looks more like scenery from Iceland than Ireland. If you have the time, make sure to pay tribute to the Poulnabrone Dolmen, an ancient portal tomb that's about the same age as Stonehenge.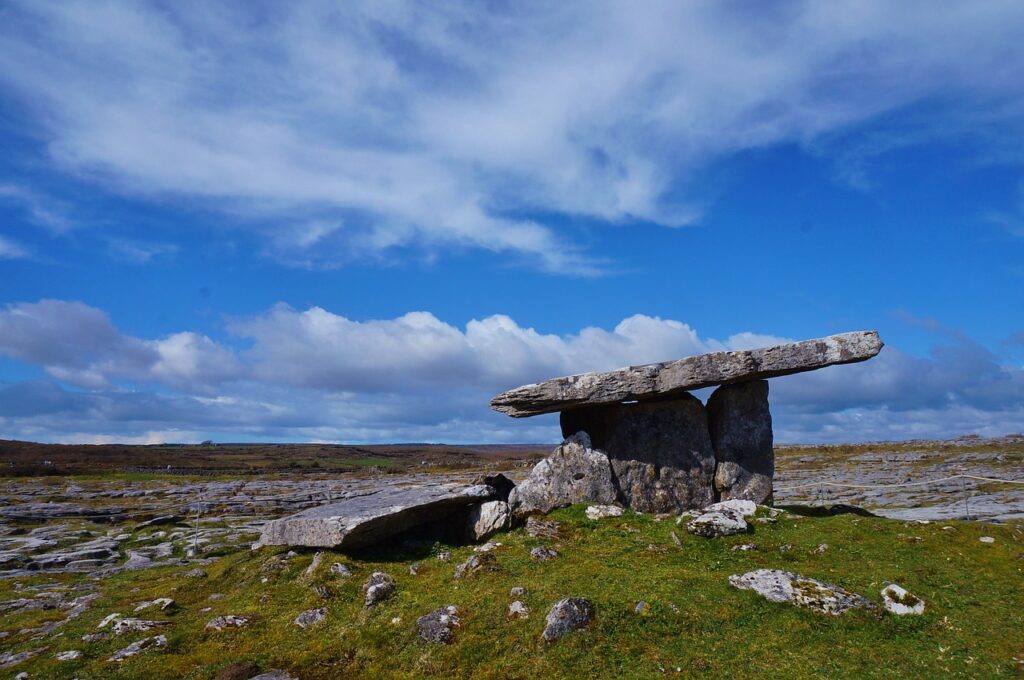 Day 10: The Invisible Border
There's no better place to fully absorb the history of this relatively new nation than by heading north to the border that the RoI shares with Northern Ireland, which is one of the four kingdoms of the UK. Head up to scenic Killeen, where you won't find anything by the way of border fences, customs controls or even cameras.
That's because the border is completely open so that you can't even tell where the UK ends and Ireland begins. It's a touching place to take in the power of common sense politics that prevailed after decades of violent Troubles, and an inspiration for the future.
Finish with a Night in Dublin
Once you've finished your whirlwind tour of this incredibly exciting country, cap it all off with a wild night in Dublin. Head to the always-booming Temple Bar area to embark on a classic Irish pub crawl, which can only ever end when the last reveler finally drops.
Ireland is full of rewards that any traveler will be able cherish for a lifetime. There's something for everyone in this country, so don't waste any time in booking those flights!
Image credits; Image credits; Image credits; Image credits