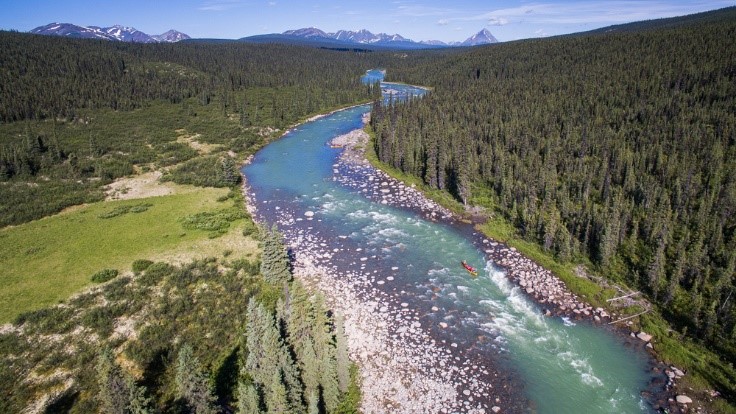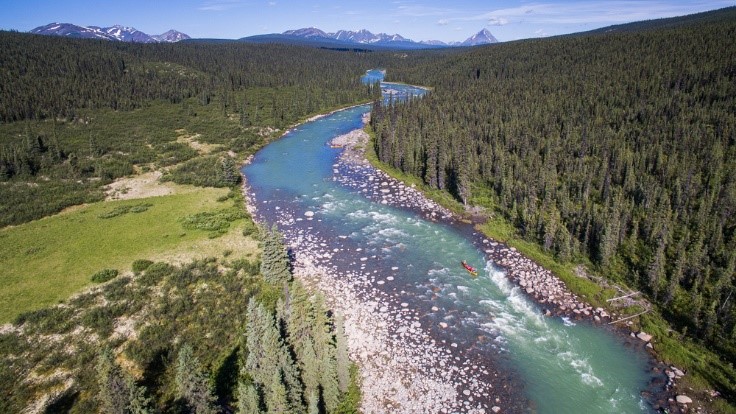 Travelers often look to exotic locales to plan their next big trip – Thailand and Vietnam, Australia and South Africa, Peru and Uruguay. However, by searching halfway across the world for travel opportunities, you might be missing some breath-taking, heart-pounding, jaw-dropping experiences just next door. Canada is filled with wonder, and to prove it, here are some wonderful travel destinations just waiting for you.
Nahanni
The Nahanni National Park is one of Canada's best kept secrets. A UNESCO World Heritage Site since the '70s, the park consists of 4,000 square kilometers (about 1544.4 square miles) of absolutely stunning mountain ranges, river valleys, canyons, cave systems and waterfalls. This is an amazing destination for the outdoorsy traveler; you can kayak, climb, spelunk, hike, camp and more all in this pristine and beautiful natural space – and it's likely you won't bump into annoying tourists, either.
Niagara Falls
On the opposite end of the spectrum, Niagara Falls is one of Canada's most popular travel destinations – but for good reason. The falls are breathtakingly majestic; you can feel their thundering power from land, but you are welcome to get up close through attractions like Maid of the Mist and Journey Behind the Falls. Plus, because the tourism industry is booming here, you can find Niagara Falls hotels with amazing amenities (think: connected indoor waterpark, casino and world-renowned restaurant) for less than you might expect. However, if you aren't into the bustling tourist scene, you can see the falls and then step outside the city proper into the countryside, which is quiet, quaint and filled with award-winning vineyards.
Montreal
French Canada is fascinating, and Montreal is a rare city that has something for everyone. First, the city is known as a foodie hotspot, filled with unique and delectable eateries you won't find anywhere else. Additionally, Montreal is a city with a long and sordid past, which you can learn about by taking a tour of its historic district, Vieux-Montreal, or visiting a few history museums. The architecture in both old and new sections of the city are worth noting, as are the family-friendly attractions, like La Ronde Amusement Park and the Montreal Biodome.
Prince Edward Island
In 1908, a small children's book called "Anne of Green Gables" brought Prince Edward Island into the global limelight. Though PEI is small (just larger than Nahanni National Park, in fact, at about 2,185 square miles) it is packed with charm. If you are an Anne buff, your first stop should be in Green Gables, where the girl's home is preserved for you to tour. You should also spend time walking the island's beautiful beaches, enjoying vistas of the red rocky cliffs and eating your weight in fresh seafood.
St. John's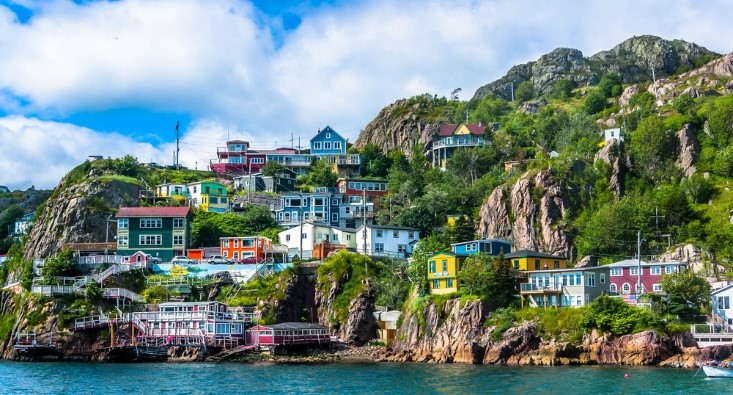 Another destination on the east coast, St. John's is the capital of Newfoundland and Labrador – and one of the most charming capitals you will ever visit. Every house in St. John's is painted a whimsical color, with the result that the city looks like a fairy tale village. Compound that with the knowledge that the hills beyond St. John's are rife for hiking and that the town boasts some interesting historical spots (including lighthouses), and you might pick St. John's as the place of your next trip.
Yukon
Sometimes called "the Yukon" by people out-of-the-know, Yukon is a top winter destination for one big reason: the Northern Lights. While technically you can spot the aurora borealis anywhere with a latitude above 66 degrees north, some spots have better reputations for manifesting lights than others. In Yukon, the aurora is visible almost every night from late August to mid-April, when the skies are pitch-black and the temperatures drop. Every good traveler has the Northern Lights on their bucket list, so you should plan to visit Yukon sometime soon.
Churchill
Another northern clime, Churchill has a reputation for attracting some rare, white giants: polar bears! Every fall, polar bears gather on the shores of the Hudson Bay off Manitoba, where they will begin migrating from their summer habitat – the tundra – to their winter homes in seal-hunting territory. You should plan your trip soon; polar bears are dying out at an astonishing rate, so Churchill might not be the Polar Bear Capital of the World for much longer.
Whistler
In 2010, this town gained world renown for hosting the Olympic and Paralympic Winter Games, and their dazzling beauty and adventure travel offerings haven't dwindled since then. When the snows fall, the Whistler mountains offer the perfect space for skiing, snowboarding, sledding and all other manner of winter sport. Even if you don't ski, snowboard or sled, you can visit Whistler Village, take in the vistas from the Village Gondola and more.
Vancouver Island
Vancouver is a city like most others (though Vancouverites might argue) but Vancouver Island – a quick 90-minute ferry from the city – is a unique piece of paradise. Relatively untouched by the hustle and bustle of the mainland, the island is calm and old-fashioned, with small neighborhood pubs and a sacrosanct tea time. You can stroll around the harbor, take time in the local museum and generally enjoy a slower pace of life.
Banff
It's hard to end any list of Canadian must-sees without mentioning Banff. At the heart of the Canadian Rockies, this national park should be a natural wonder of the world. With turquoise waters, snow-capped peaks and miles upon miles of trekking trails, Banff is an accessible and spectacular spot for a unique vacation.