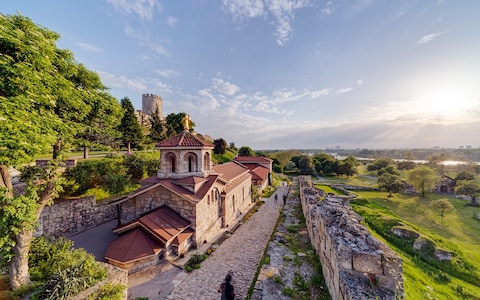 As Europe's most popular cities struggle under the weight of their own popularity, more of us are looking for a quieter and cheaper alternative away from the tourist hordes. According to new research, Belgrade is the solution.
A study by Post Office Travel Money crunched the cost of a weekend in Europe's top city break destinations – including Venice, Barcelona and Berlin as well as emerging cities like Antwerp, Toulouse and Belgrade – and revealed that Europe's "unsung" cities aren't only good for avoiding the crowds, but that they can end up costing under half the price of the continent's "bucket list" destinations.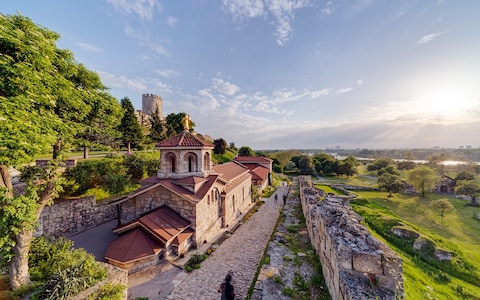 Kalemegdan Fortress is one of Belgrade's most popular attractions Credit: Istock
The study surveyed the cost of a basket of 10 typical tourist commodities including the price of beer, wine, coffee and Coca-Cola or Pepsi. It also included a three-course meal evening meal, a travel card, two nights' accommodation in a three-star hotel, airport transfers, as well as entry to the city's top heritage attraction, museum and art gallery.
Based on the survey's metrics, Portugal's second city of Porto (£183.74) is a third cheaper than Lisbon (£274.96). Verona also solidifies its status as an attractive alternative to Venice, coming in 36 per cent cheaper than Italy's historic floating city. While the two cities may not be comparable in scale and architectural opulence, a weekend in Bratislava is 44 per cent cheaper than Vienna – just forty miles away.
Of all of the 36 cities compared in the survey, Belgrade's total cost came out the lowest. In the Serbian capital a bottle of beer is £1.73, two nights in a three-star hotel for two adults costs an average of £91, and a 48-hour travel card around the city is a pinch at £3.84.
Andrew Brown, spokesperson for Post Office Travel Money, said: "As Europe's lesser-known capitals and second cities start to invest in tourism, now is the time to consider switching to a city that is likely to be cheaper than long-established favourites.
"In Eastern Europe there are several historic capitals – led by Belgrade, Bucharest and Bratislava – that can rival Krakow, Prague and Budapest on both price and sights.  In the west, Porto is a great alternative to Lisbon while cities like Valencia, Verona and Toulouse are cheaper options than city break favourites like Barcelona, Venice and Paris."
Telegraph Travel's Tom Rowley said of the Serbian capital: "Few British tourists trouble Belgrade – for now. Some remember the wars of the 1990s and the NATO bombing campaign and prefer to stay away. Others, though, are simply put off by its relative ugliness. Even Uroš Petrović, one of the city's most prominent writers, admits the Serbian capital is not "overly beautiful".
"Yet, look beyond its Soviet-era commercial quarter and you will find a fascinating, vibrant city, with some surprisingly attractive pedestrianised streets in the centre, and a certain charm along the riverbanks of the Danube and Sava. More than 40 invasions have coloured the architecture, and stained its history with blood, but the city is flourishing once more with a lively artistic and cultural scene.
"Its youthful population makes the nightlife legendary and the great value coffee shops, bars and restaurants are so thriving you may wonder when any work gets done. Go now, before everyone else finds out."
Source Link:- https://www.telegraph.co.uk/travel/destinations/europe/serbia/articles/europe-cheapest-city-belgrade/