It doesn't matter if you're looking for a romantic getaway with your loved one, a wedding venue or seeking the perfect honeymoon place, you don't need to look too far beyond Asia. From the fairytale-like beaches to breathtaking cityscapes, we've rounded up all the places you can easily fall in love.
Seoul, South Korea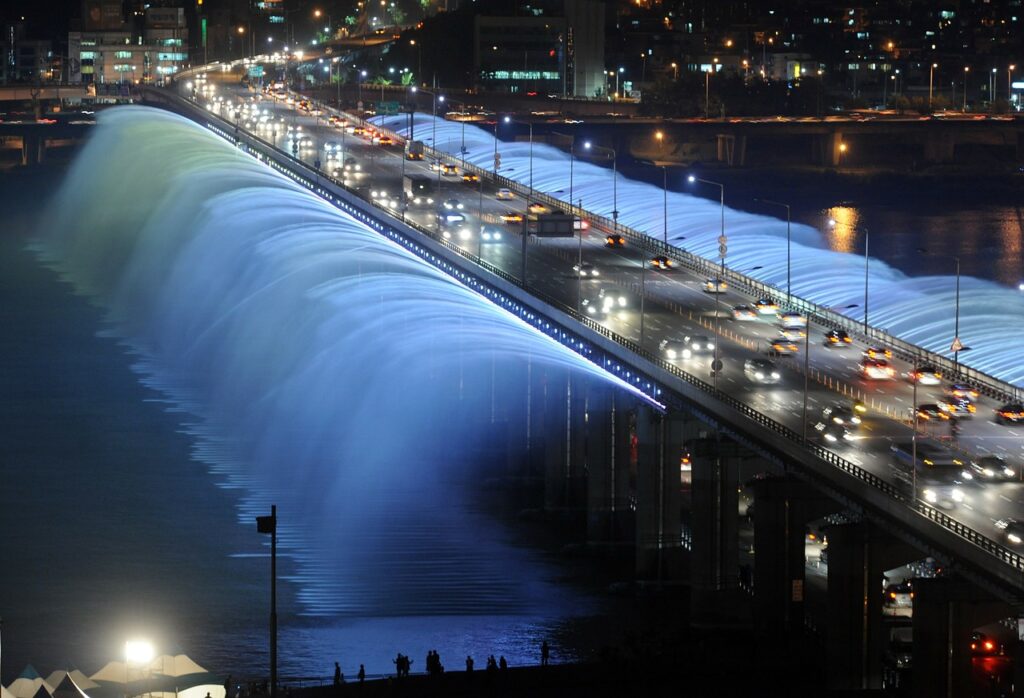 Seoul is a great place for any couple in love. If you're celebrating a milestone or an anniversary together in Seoul, everyone highly recommends that you immortalize your love on the love padlock next to N Seoul Tower. This is a common thing done by couples of any age, so it should definitely be on top of your list.
After that, you can head to the famous Gyeongbokgung Palace in your Korean Hanboks and have a mini-photoshoot.
Beng Mealea temple ruins, Cambodia
Unlike many of Siem Reap temples, Beng Mealea is very quiet and ambiental. Find a peaceful corner and propose between the beautiful tangled vines and breathtaking ancient bas-reliefs.
Guaranteed to be an evocative engagement story for years to come.
Vietnam
Vietnam a country best known for its extraordinary beaches, rivers, and scurry cities. There are so many places and things to explore in the country as you take a trip to one of the prettiest romantic destinations on a budget.
As a couple, you can really enjoy your best moments together here in Vietnam. Some of the best things to do in Vietnam can be cruising in the beautiful Mekong Delta or crawling via Cu Chi tunnels or undertake kayaking or biking with the locals.
Pangkor Laut, Malaysia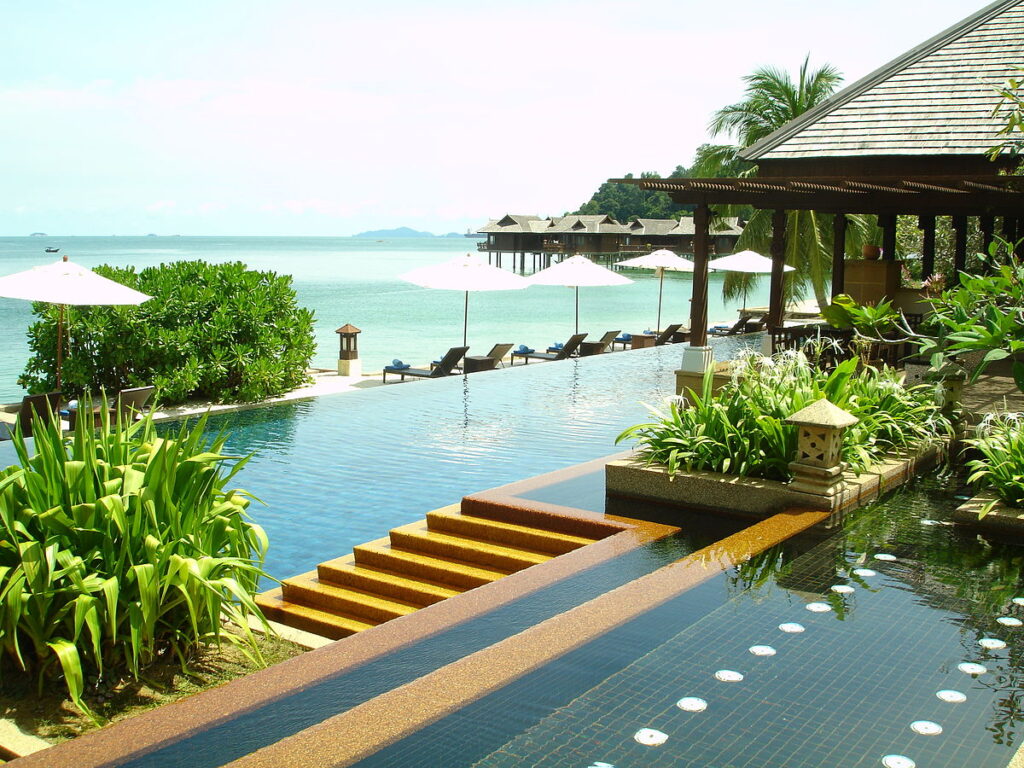 For those who would want to have a more private romantic getaway, you can consider Pangkor Laut, located at Perak. Pangkor Laut is a privately owned island and has only one resort, so you and your partner can enjoy an exclusive and luxurious beach, and enjoy all of the secluded beaches and rainforests by yourself.
However, there's no direct flight from Singapore to Pangkor Laut, which may incur some hassle. Even though Pangkor Laut can be quite pricey during its peak season, but you'll definitely be getting the best value from your money.
Bali, Indonesia
There are so many reasons couples keep coming back to Bali, Indonesia for a quick weekend getaway. Because it is a highly popular place many companies have made extremely close relationships with local suppliers, and because of that they offer affordable luxury Bali wedding packages.
Pan Pacific Nirwana Bali, overlooks the scenic site and is a great choice for those who want to incorporate Bali's cultural heritage and natural beauty in their wedding photos. Tanah Lot is the iconic Balinese temple on the sea, and one of the most beautiful backdrops to hold a wedding against. Aside from all the wedding festivities, there's plenty of things to keep you entertained on this island. Some activities include temple tours, visits to local museums, art galleries and amazing food.
Koh Samui, Thailand
Koh Samui gives out an exotic vibe that will make you want to get married if you haven't already done so. Snow-white sandy beaches, crystal-clear waters and amazing food make it an amazing place. If you want to have a laid-back beachside wedding with added pizzazz, you can go to the Conrad Koh Samui on the southern tip of the island. Its over-the-water ceremony, where couples walk down a transparent aisle right out to the middle of the resort's infinity pool, making it a surreal setting.
Apart from the wedding, you can visit the nearby fishing village and monasteries as well as enjoy some spa treatments.
Kyoto, Japan
Kyoto is an amazing setting for a beautiful love story. With blooming gardens all around and age-old temples, it's easy to understand why people fall in love with this charming side of Japan. So if you find yourself in Osaka anytime soon, make sure you make a pit stop at Kyoto to witness its breathtaking beauty.
Take your special someone on a tour through the beautiful temples and gardens in the area, and you can do it all while wearing a Kimono to fully maximize the experience. Kyoto's landscapes are the perfect backdrop for all your kimono photos. To get to these iconic landmarks you need to book a ticket on the Kyoto Sagano Romantic Train to admire the gorgeous scenery Kyoto has to offer.
Boracay, Philippines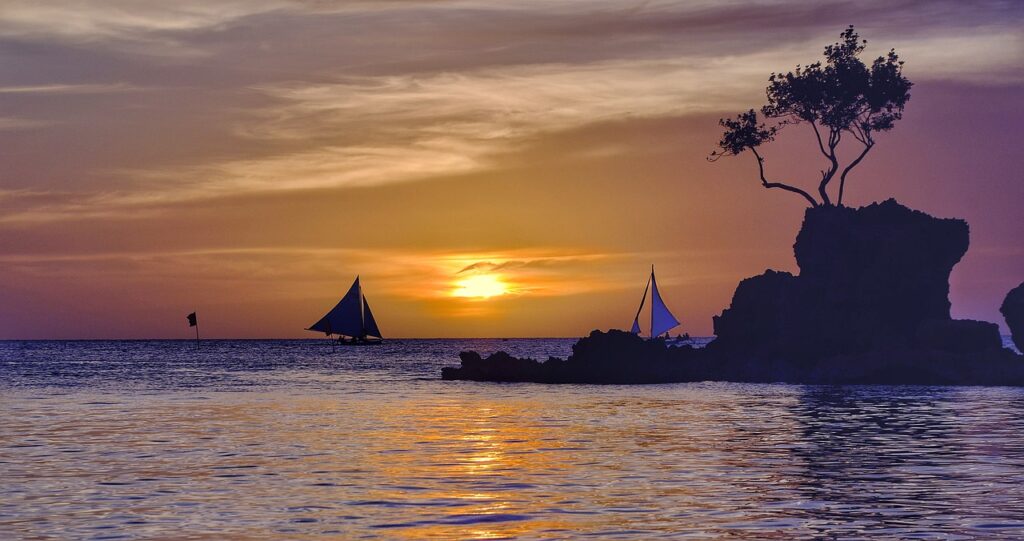 Boracay is also another beach paradise. It is not only the perfect spot for a short vacation getaway, but it's also ideal for a wedding. With soft pearl white sand, clear turquoise waters and stunning sunsets, indulge in a picture-perfect beach wedding that both you and your guests will enjoy.
Whether you want to tour a unique honeymoon, wedding or just a relaxing romantic getaway, Asia will provide a wide variety of beautiful places that are on a budget. It is guaranteed that you won't be disappointed and will have the time of your life here.