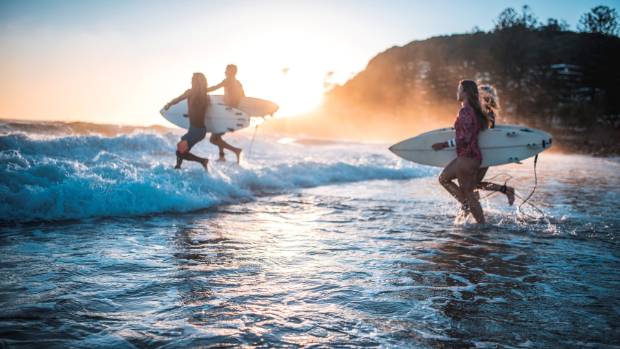 ISTOCK
OPINION: For me, the Gold Coast was a gateway drug to more hardcore travel.
Growing up in Gisborne, a trip up to Auckland was about as exotic as our family holidays got. And once we'd moved to Auckland there were the even less exotic trips back.
I first went overseas at 15 when the family moved to England and it was such a shock to the system I wasn't sure I wanted to go anywhere else ever again. A student exchange to Tahiti at 16 cured me of that but it wasn't until my first trip overseas as an adult – to the (I thought) alluringly named Glitter Strip across the ditch – that my travel addiction really kicked in.
Back then, circa 2004, the Goldie lived up to its reputation as a "wild and trashy", as Lonely Planet once described it, pleasure dome for teen and twenty-something travellers with energy, if not money, to burn (families too but I took care to steer clear of them on holiday in those days).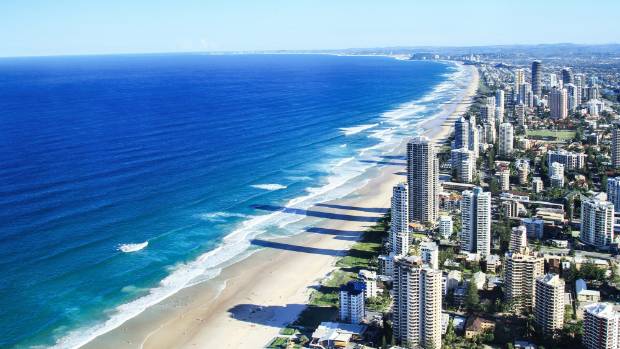 ISTOCK
READ MORE:
* Why getting out of your comfort zone is not always a good thing
* Travel bad for kids' mental health, psychologist says
* Travel tips: 10 things travellers get wrong 
It was the kind of place where you could get your thrill on at the theme parks all day, drink cheap shots and dance all night and sleep it off on the perennially sun-kissed beaches the next morning. It was Sydney and Melbourne's beautiful bogan cousin up the coast; having far too much fun in the sun and flashy (some might say trashy) nightclubs to bother with boring educational or cultural pursuits. I was smitten.
My then-boyfriend and I had scored a cheap package deal which included five nights at a run-of-the-mill resort in Broadbeach, Surfers Paradise's slightly less rowdy neighbour. Setting foot on the squeaky white sand for the first time, I got one of those instant dopamine hits that only travel and certain illegal substances can bring (and far better it come from travel of course).
I was in a tropical paradise without, as the high rises across the street attested, having had to leave so-called civilisation behind. I'd never seen so many perfectly toned, tanned and surgically-enhanced near-nude bodies in one spot in my life (speedos, I noticed, weren't laughable beachwear there). Only the liberal sprinkling of diehard sun worshippers with skin like distressed leather dispelled the illusion that I'd wandered onto the set of Baywatch.
Are you a Kiwi traveller with a story?
Share your stories, photos and videos.
To fit in, we realised some strong tanning lotion was required so, sweating in the jeans we'd worn on the plane, walked the kilometre or so to the Pacific Fair Shopping Centre – a temple to consumerism the size and likes of which I had never seen before. I picked up a couple of boho cotton dresses I thought would fit the laid-back local vibe, glad to finally have more than Farmers and the House of G within my price range, and the boyfriend a few allegedly iron-free, sweat-resistant shirts.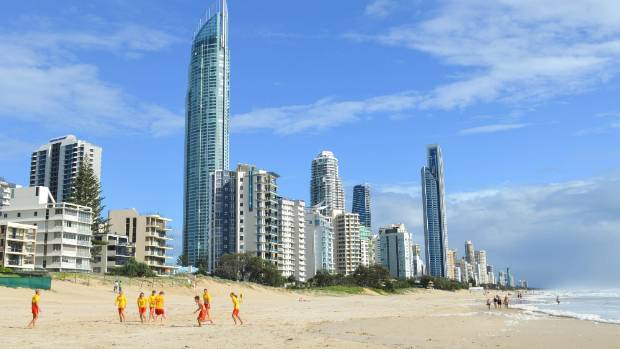 FRAN001/WIKIMEDIA COMMONS
Dinner that night was takeaways and Brisbane-brewed XXXX beer on the beach, watching surfers perform magic tricks under a hazily setting sun. Sophisticated it was not, but we were two recent uni grads exploring foreign territory together for the first time. We felt blessed.
Each day, we would catch the bus outside the hotel and head to either Surfers – where we made like we were on the Costa Brava at a Spanish restaurant that reeled us in with its outstanding value jugs of sangria – or one of the theme parks, where the rides more often than delivered a strong enough dose of adrenaline to make the tedious waits worth it.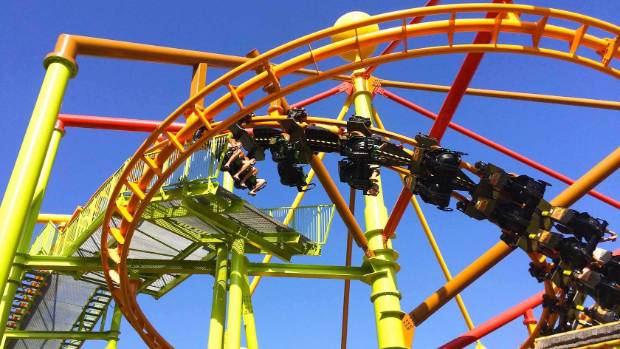 dreamworld.com.au
I learnt a lot on that trip: that tanning lotion is impossible to get out of bright, white hotel bed sheets with soap; that you should be wary of smiling strangers who promise you a lifetime of luxury holidays (and a free VCR) if you sit through a 90-minute presentation; that the boyfriend's tough guy demeanor was just a demeanour but I could probably live with him anyway (the look of terror on his face on the Scooby Doo ride at Movie World was endearingly hilarious). But also good things. I was on a perpetual high as we sought out deserted stretches of the some 70 kilometres of perfect sand, went on intrepid adventures in the (I imagined) spider and snake-infested hinterland and got the lowdown on the best clubs in town from a guy we eventually realised was hitting on the boyfriend (we discovered later that we were in a gay bar).
When it was time to leave I was inconsolable. The thought of returning to the nine to five literally made me cry: I wanted to see more of this big wide world of ours. Now. I was hooked.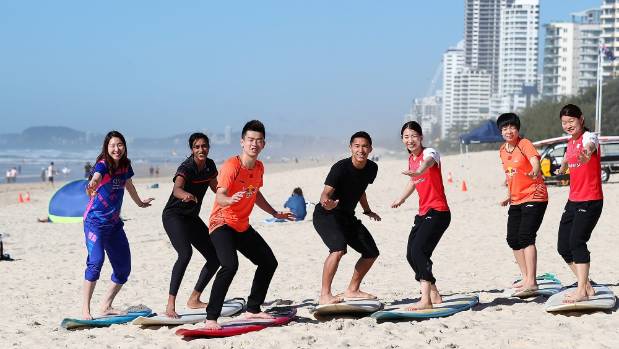 Chris Hyde
And having survived for almost a week in the infamous GC I felt ready for anything. I hear the Gold Coast has changed a lot in the intervening years and, in the lead up to the Commonwealth Games, undergone an expensive and effective makeover that has, as The Guardian says, seen it attain "a level of sophistication few expected of the city that birthed gold lame bikini-clad Meter Maids".
I can only hope that it retains the semi-familiar, footloose-and-fancy-free vibe that made it such a great training travel destination. And a lifelong travel addict of me.  
Where did you go on your first overseas trip? Share your memories in the comments, or email your stories to [email protected].
 – Stuff
Source Link:- https://www.stuff.co.nz/travel/kiwi-traveller/103043387/travel-101-why-boring-destinations-are-a-beginner-travellers-best-friend