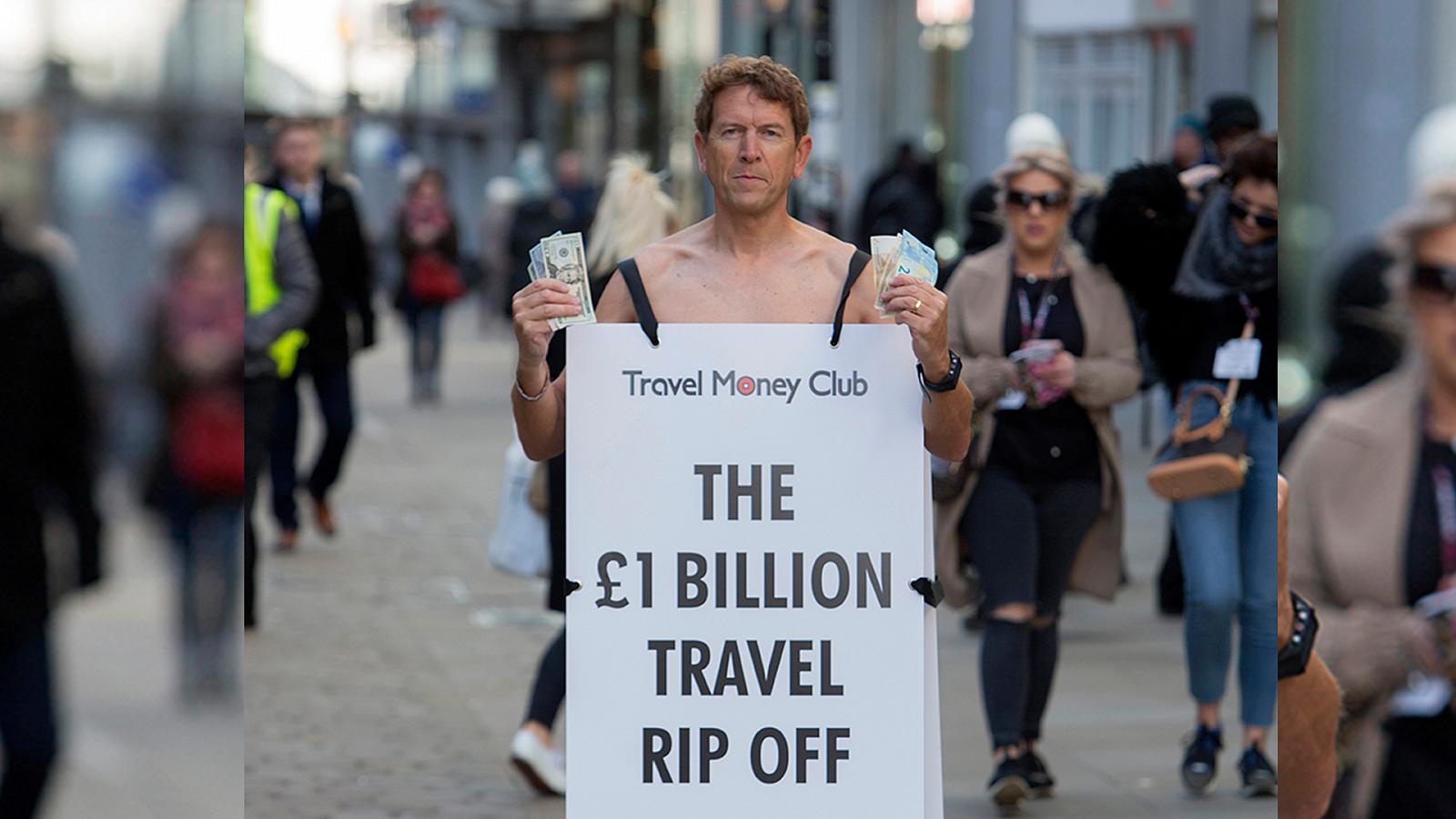 Brazen is behind a new PR and content marketing campaign for Travel Money Club.
To raise awareness of the online service, Brazen stripped off CEO Don Clark and got him to walk around the streets of Manchester. His modesty was covered by a board, warning people of the £1bn a year in stealth charges and hidden commissions when exchanging holiday money.
"The truth is foreign exchange is a Wild West when it comes to regulation, with no restrictions on what can be charged to travellers and how much is added in hidden fees and charges," stated the now fully clothed founder and CEO, Don Clark.
"We want to change that, and have chosen Brazen to help us raise awareness of our crusade for fairness and transparent pricing."
The next phase of the campaign will be a social media and content marketing drive, alongside a collaboration with the University of Wolverhampton, to create The Travel Money Club Report, an expose into the foreign exchange currency market.
"Our PR campaign aims to educate UK holidaymakers so they can save money on their trips abroad this year," added Brazen CEO, Nina Webb.
Source Link:- https://www.prolificnorth.co.uk/news/marketing-services/2018/05/travel-money-club-boss-goes-naked-brazen-campaign