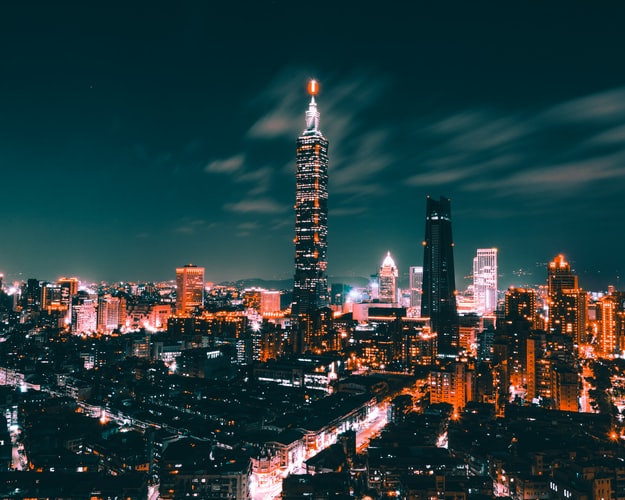 Taiwan is undoubtedly one of the lesser talked about destinations in Asia, and it is quite often overlooked by the cultural wonders of China, the wild parties in Thailand or the blissful yoga retreats in Bali. And yet, whenever people ask me what my favourite destination in the world is, I always give them the same answer – Taiwan. Still, people are often surprised. Even though they might have hear of Taiwan, they tend to wonder how such a small island can be anyone's favourite place in the world, especially when you have so many more popular and more impressive choices. Well, here is the answer:
There are very few tourists here
One of the many things that make Taiwan so great is the fact that you will often feel like you're the only foreigner in the country. And because there are so few people that decide to visit this wonderful place, most locals will be very excited to see you in their country, and they will often be warm, welcoming and quite helpful. While getting off the common tourist trails in many places around the world typically involves very long and painful travel days and hours spent figuring out logistics, things like that rarely happen in Taiwan, because it makes for a much more pleasant experience when you have helpful locals at your disposal.
Taiwan is quite an affordable destination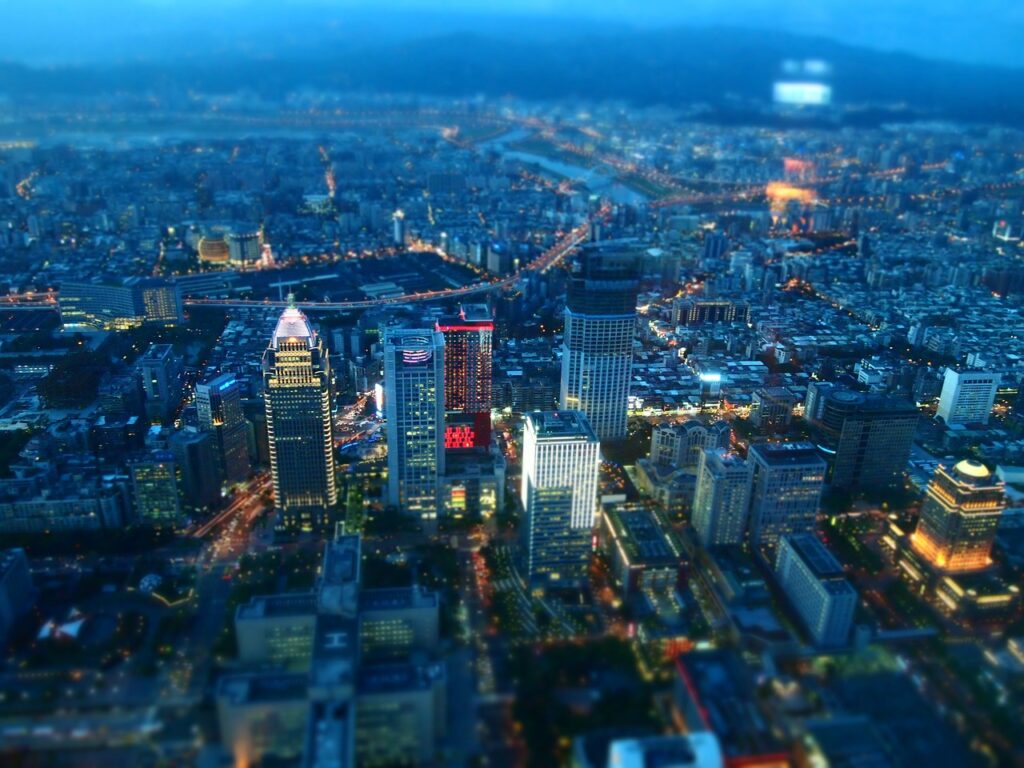 Even though Taiwan is slightly more expensive than the rest of Southeast Asia, you can still travel around the country for less than $30 a day, if you are a budget traveller who doesn't mind staying in dorms. The food prices and daily costs are much lower compared to the rest of the world, and the transport is relatively cheap, with budget options, such as taking local buses (ca $15 from Taipei to Kaohsiung), as well as more fun options, such as taking the high-speed rail for the same journey at a cost of $50. If you are a traveller that prioritizes comfort and you don't mind investing a bit more in the accommodation, there are many great Taipei hotel options you can choose from that are perfect for every type of traveller and budget.
It's easy to get around
Taipei is a really great city when it comes to moving around. The local metro system is one of the best and most reliable in the world – it's clean and air-conditioned, every stop is announced in English as well, and everyone always lines up in a single file on the platforms. Travelling around the country is also quite simple. While car rentals might be a good choice, there are many bike rental options, as well as intercity buses available, all of which are efficient, affordable and widely available throughout the country. Trains cover many of the popular destinations as well, and the high-speed rail makes travelling down the west coast fast and enjoyable.
The people are extremely friendly
The Taiwanese are undoubtedly some of the friendliest people in the world. Whether you get lost in a big city, need a tour guide to help you get to know the country better, or simply end up feeling lonely in a far-away land, there is always someone ready to take some time out of their day to help you and make you feel more at home. No matter where you go, everyone will want to welcome you to their country, help you get where you need to go, and do anything they can to make sure your stay in Taiwan is a pleasant and enjoyable one. You'll truly never encounter warmth and friendliness anywhere like you will in Taiwan.
The aboriginal culture is wonderful
A unique and diverse society, Taiwan is the home to 16 different officially recognized tribes. Before the Han settlers arrived from China, only the aboriginal people used to live on the island. Nowadays, however, their population is only 500,000, which makes for approximately 2% of Taiwan's entire population. If you want to learn more about Taiwanese history and heritage, and familiarize yourself with the aboriginal culture, a great place to start would be the Sun Moon Lake area, where some of the oldest tribes come from. Even though it might be a bit difficult to get to this place, there are many great tours and guides available that will help you get to know the best of Taiwan.
The food is incredibly delicious
There are countless of night markets across Taiwan, all filled with incredibly tasty, yet very affordable dishes. Each market is different from the other, making it quite exciting to visit several ones, but almost all of them offer some of the best Taiwanese food, including dumplings and steamed buns, fried meat on skewers, flaky scallion pancakes, spicy squid on sticks, beef noodle, braised pork rice and the incredibly popular mango shaved ice. Even the stinky tofu snack can provide you with an otherworldly gourmet experience. If nothing else, it's definitely worth visiting Taiwan solely for the food and the night markets.
The architecture is simply stunning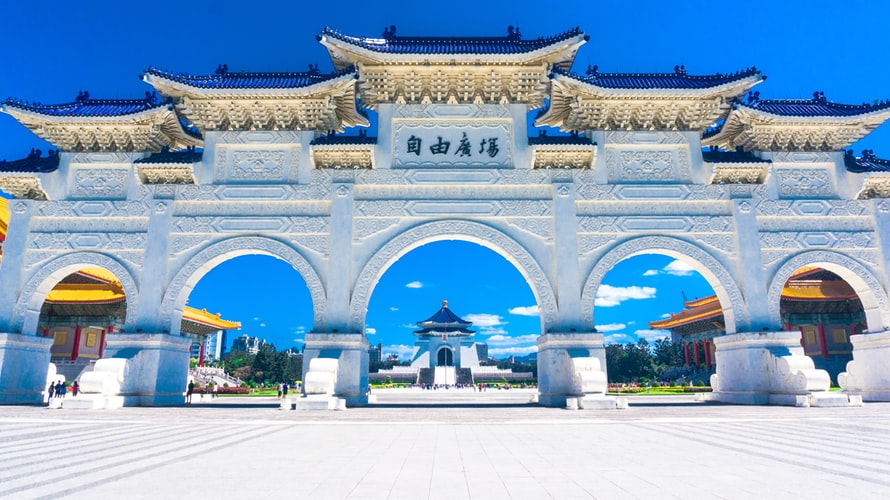 Taiwan is the home to some of the most impressive temples in the world. Whether they are perched on cliff sides with dramatic waterfalls, placed in mysterious subterranean caves, or even tucked away in quiet pockets of bustling cities, more than 15,000 temples can be found scattered across the whole country. Fo Guang Shan is quite a remarkable structure than not only represents the largest Buddhist monastery in Taiwan, but also features the highest bronze statue of a seated Buddha in the world. The Dragon and Tiger Pagodas are also quite popular and very well-known structures. These two vibrant 7-storey pagodas float on Lotus Pond, surrounded by a spectacular display of bright pink lotus flowers, making for a truly unique and awe-inspiring sight that shouldn't be missed if you are visiting the southern part of Taiwan.
The scenery is absolutely breathtaking
From small islands decorated with jungle-like cliffs towering over turquoise waters to countless beaches with powdery, soft sands perfect for lazing and unwinding, Taiwan is filled with the beauty of untouched nature. Many of these seaside places are also amazing snorkelling spots, busting with a diverse variety of marine life and deep trenches of coral. The entire middle of the country is made up of lush mountains, complete with rushing waterfalls pouring into bright blue pools, and natural hot springs situated in some of the most serene landscapes, both of which are swimmable in all year round, if the weather allows for it. From the numerous hiking trails through beautiful sceneries to the stunning national parks scattered across the island, Taiwan is truly every nature lover's dream.
Whether you want to embark on a solo adventure or you want to experience the wonders of Asia for the first time, I truly believe that Taiwan is the perfect place to start. It is an ideal starting point that will help you ease into all of the energy, excitement and chaos that comes with travelling through Asia, all within an exceptionally safe and an incredibly beautiful environment. And who knows; perhaps it becomes your favourite place in the world, as well.