After visiting more than 60 countries in less than three years, the millionaire Bucket List Family is finally putting down some roots and buying their first house — an 80-year-old fixer-upper on the Big Island of Hawaii.
Just don't expect to find them actually at home much, that is, unless they're filming episodes of their new online Home Love Network series about their extensive beachfront renovation, Traveling Home.
"We already have seven more countries booked between August and the end of the year," Garrett Gee, 30, tells PEOPLE. "And just because we finally have a house where we can purchase things and store things, doesn't mean that we'll stop living the stress-free beauty of a minimalistic lifestyle. My goal is to find a happy balance between time at home and continuing our adventures around the world."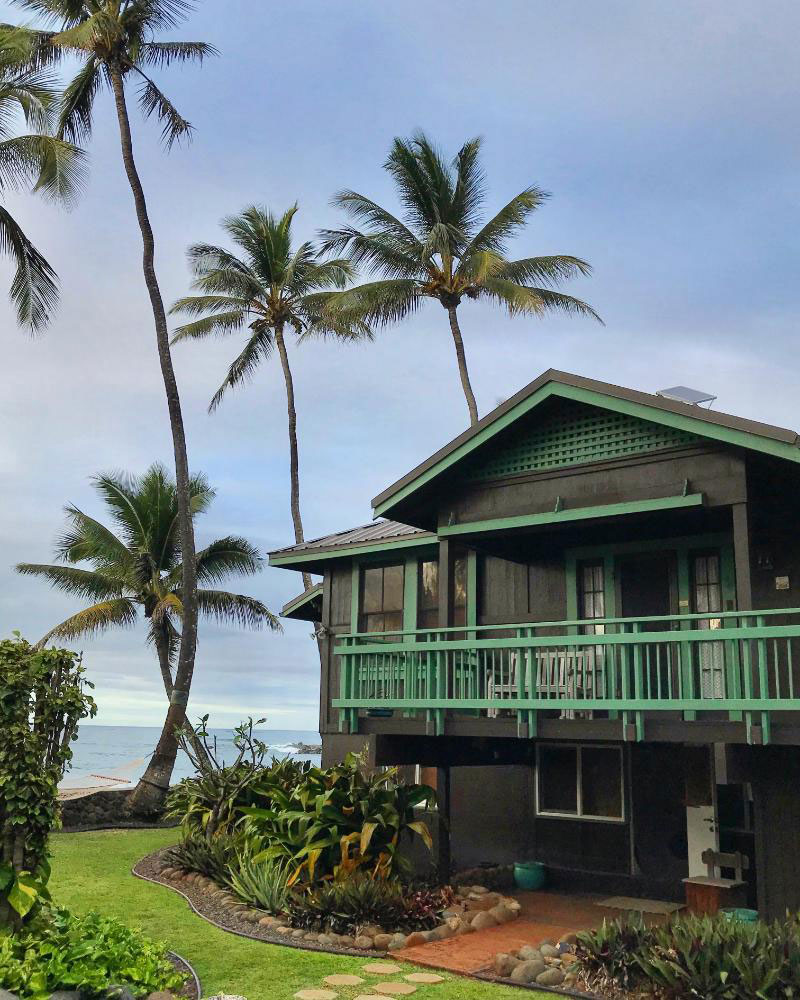 The Gee family's new home in Hawaii
Courtesy The Bucket List Family
The family first made headlines in 2015 after Snapchat bought Garrett's mobile scanning app for $54 million and he and his wife, Jessica, decided to sell everything they owned in Utah to travel the world. Since then, the Gees have joined forces with Home Love Network's design experts, Andy and Candace Meredith of HGTV's Old Home Love, to produce the summer series.
RELATED: Millionaire 'Bucket List' Family Who Sold Belongings to Travel the World Prepares for Baby No. 3
Every Sunday through Aug. 19th, they'll renovate a new room in their Hawaiian bungalow, designing each one after one of their seven favorite countries they visited with Dorothy, 6, Manilla, 3, and Calihan, 4 months.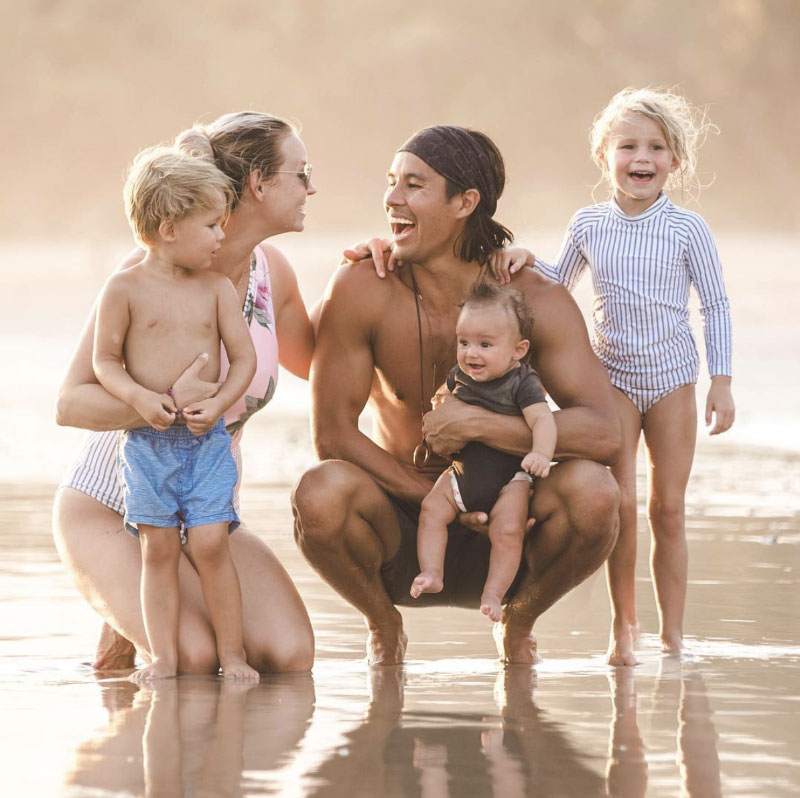 The Gee family
Courtesy The Bucket List Family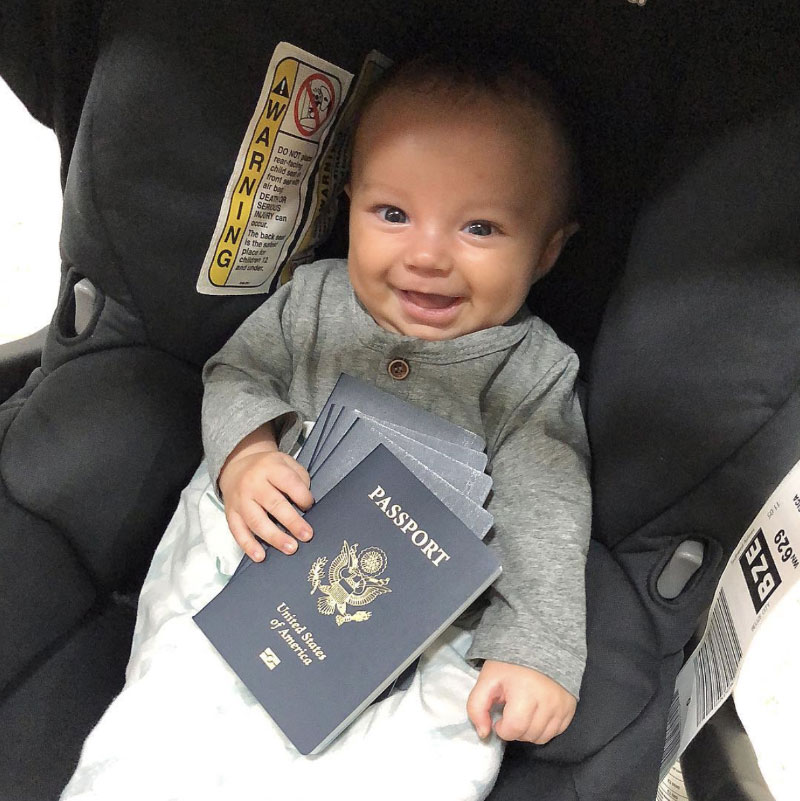 Baby Calihan
Courtesy The Bucket List Family
"When we initially left for this family adventure around the world, it was our goal to find a place to call home," Jessica, 32, tells PEOPLE. "Not only that, we wanted to learn from other countries and cultures about what makes a home special, happy and lovely. This will not only be our dream home, it will be our first home ever! Before we left to travel, we were still renting our college apartment in Provo, Utah."
Although the Gees don't want to ruin the big reveal and disclose which countries have inspired them — the first episode featured a kitchen remodel based on their adventures in Brazil — they've decided to turn the four-bedroom house into an open space with the kids sharing one bedroom and a garage turned into a gym.
They settled on unpacking in Hawaii after also considering New Zealand and Oregon.
RELATED: Millionaire 'Bucket List' Utah Family Who Sold All Their Belongings to Travel the World Just Hit a New Milestone
"One of our main hopes was that we could find a place that would teach our children — especially in their young formative years — to build healthy habits and hobbies like surfing, hiking and snorkeling," says Garrett, "instead of video games, iPads and watching too much TV. What we love most about this house is that it's right on the beach."
Although they're always up for adventure — they've gone swimming with sharks and attended "circus school" — the Gees are thankful to be a safe distance from the Big Island's erupting Kilauea volcano, which offers more excitement than they have in mind.
Courtesy The Bucket List Family
"I'd been dreading the day when we'd finally settle down," Garrett tells PEOPLE, "but I'm surprised at how excited I am now to have a place to call home. We always wanted something humble and cozy instead of something big and fancy, and we were thrilled to find this old home that needed our love and care."
Adds Jessica, "Life on the road has been great but there are so many things that I've missed about not having a home. Not so much having stuff, but having my own bed, and a kitchen and some space. Our kids have grown up on the road and it's been hard each time we leave a country for them to say goodbye to friends."
"I'm proud that we stayed true to our goal and worked hard to make 'the Bucket List Family' a reality," she says, "but after three years of full-time 'homeless' travel, we're excited to finally have a place of our own."
Source Link:- https://people.com/human-interest/bucket-list-family-moves-to-hawaii/