Koh Phangan is a beautiful and picturesque island in Thailand. Many people flock here as a holiday destination of choice because of the varied and exciting activities on offer. Whether you are into outdoor adventures or you want to soak up the nightlife, there are tons of activities to partake in. With so many things to do, there is something for everyone, but it can be hard to decide what all you want to take in.
Known for its gorgeous landscapes and fun nightlife, Koh Phangan is an excellent destination for adventure-seekers and those who just want to relax away a weekend or two. The island features a variety of accommodations, like Mad Monkey Koh Phangan. This unique hostel is centrally located and provides affordable and inclusive accommodations for groups small and large.
What follows are some of the most fun and popular things to do when visiting the stunning island of Koh Phangan.
Thong Sala Night Market
This is one of the most popular destinations for people visiting the island for the first time. As the name implies, it is a vast market, open at night, that features a wide range of tasty foodstuffs, unique souvenirs, and more. From fruits and veggies to the freshest seafood available, the market has it all. There are amazing stalls that sell premade Thai dishes like mango sticky rice and pad Thai, with a variety of tastes that is sure to please even those most discerning palates. The food is wonderful and cheap and the atmosphere is one-of-a-kind.
Challenge Phangan
Another exciting thing to do with friends is to experience Challenge Phangan. This is an obstacle course that is water-based and a test of skill even for the most active. There are rope swings, a climbing mountain, monkey bars, balance beams and more. Challenge your friends to see who can complete this tricky obstacle course first.
Bottle Beach
Bottle Beach is often considered to be the best beach in Koh Phangan. To get there, you must take a journey through the jungle (don't forget the bug spray!). It takes about 30 minutes to reach Bottle Beach which features some of the most pristine sands and views of gorgeous emerald water that you will see on the island. Relax on the unspoiled beach and enjoy the beauty of the surrounding nature. Both the journey to the beach and the beach itself are worth the effort.
Diving
Since Koh Phangan is an island, much of the activities surround the water. Diving is a fun and exciting pastime and the island is perfect for taking in some underwater views. There are a number of excellent dive sites such as Sail Rock and Southwest Pinnacle. The beaches are pristine and stunning. There are a variety of places on the island that are suitable for diving as well as snorkeling.
Kayaking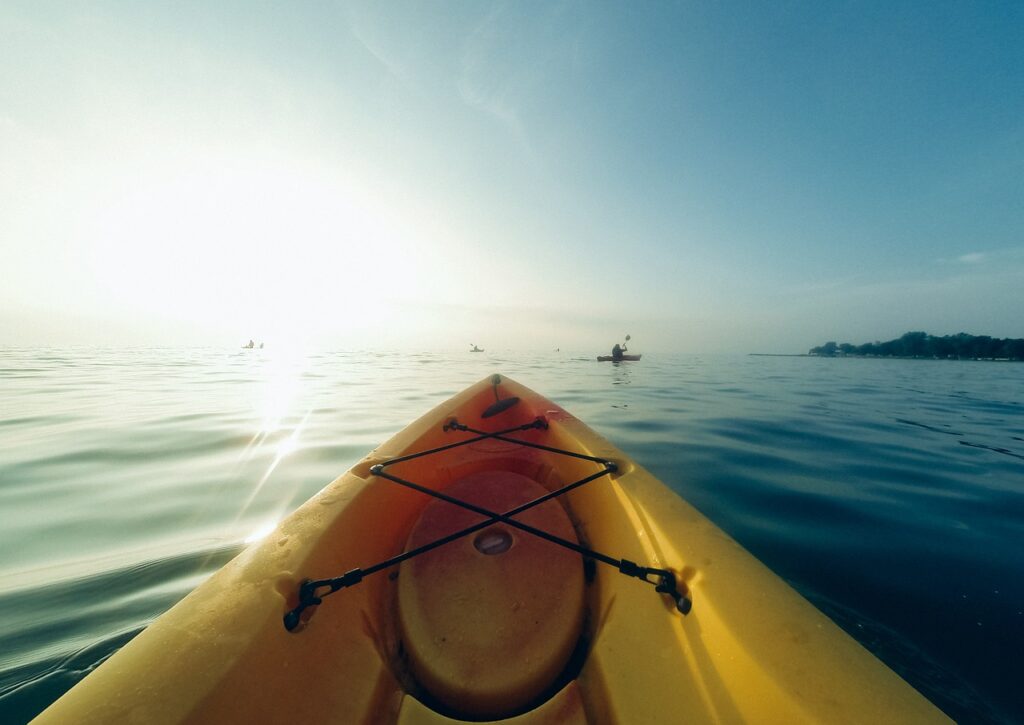 For those looking for a bit more adventure, kayaking is an excellent option. Koh Phangan features the Ang Thong Marine Park, which is an excellent place for kayaking. The park features about a hundred islets and stunning, ocean vistas.
Explore Via Motorbike
The motorbike is the most popular form of transportation on the island for visitors and natives alike. Since the island is small, it is easy to traverse its entirety either on foot or motorbike. The motorbike allows you to easily access some of the best views on the island such as the hill on Haad Son. The island is very steep in places, so it should be noted that not all motorbike routes are suitable for those who lack experience.
Full Moon Party
While we have mostly touched on outdoor-related activities so far, the nightlife of Koh Phangan is one of the best in all of Thailand. The Full Moon Party is the most popular party hosted on the island. People come from around the world to experience this unique and amazing event. It is a monthly event that takes place at Haad Rin Beach. It often boasts as many as 30,000 attendees.
As the name implies, the party occurs on every full moon. Party-goers can experience an action-packed evening of UV body paint, exotic drinks, great music, and fine company. The party is free to attend, you simply have to pay for drinks, body paint, and any snacks you may wish to eat.
The party starts at sunset and continues until sunrise. For many, this is definitely the most exciting part of their visit to Koh Phangan.
Whether you visit Koh Phangan for a fast-paced and fun social experience or you wish to explore the one-of-a-kind landscape, you are sure to be pleased with your choice. This small Thai island features some of the best nightlife activities, as well as plenty of relaxing and luxurious things to do for those who simply wish to chill and unwind. With excellent accommodations like Mad Monkey, you will be right in the heart of the action, close to everything the island has to offer.