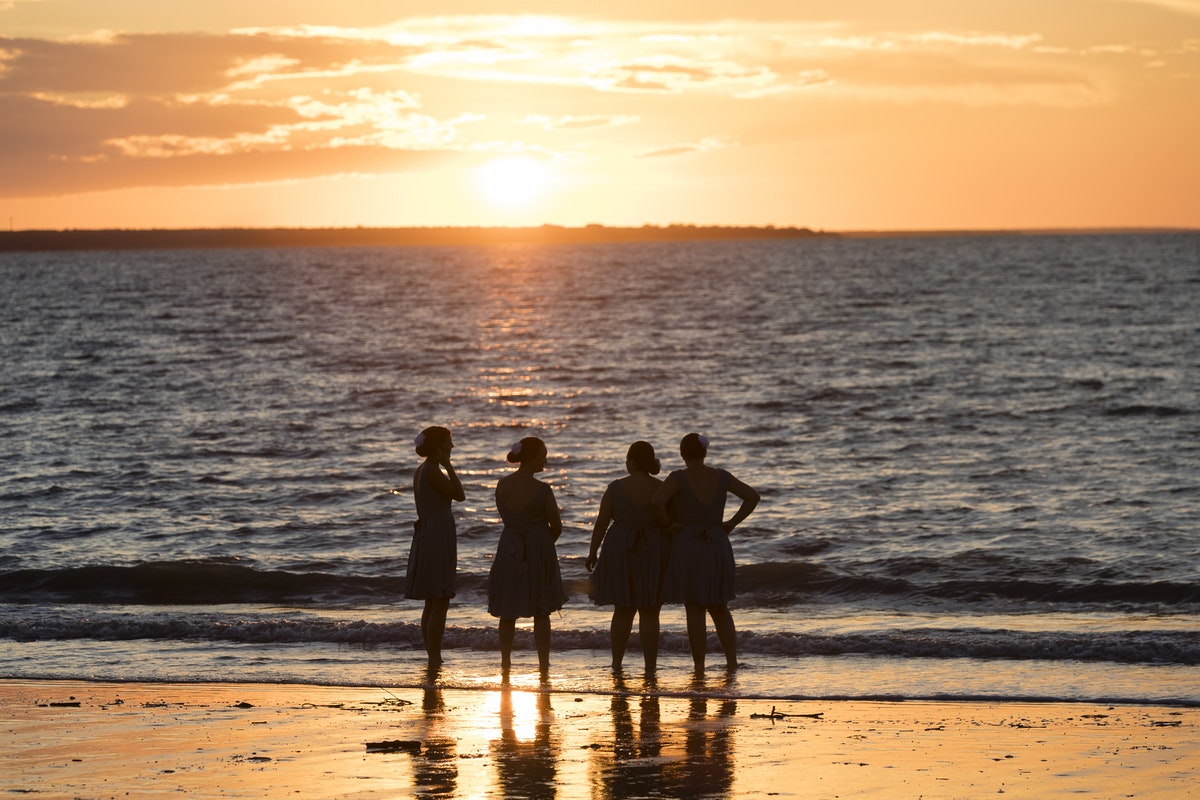 Want to turn your palm tree screensaver into an actual view? Good news: One lucky creative with a cool case of wanderlust can make the world their studio. Education First's Ultimate Break is hiring someone to travel around the world — for free. That's right, you don't have to open Google Flights to compare airfare. All you have to do is submit a standout application and you could be dousing your parched passport with sweet stamps.
Most bucket lists are topped with "travel the world." According to a report published by Expedia on millennial travel trends, 72 percent of millennials expected to go on a dream vacation at some point in the future. Millennials value travel — in case you couldn't tell from all the #travel pictures plastered on Instagram. The hashtag alone hoards 274 million ~public~ posts. If you're one of the millions contributing portraits of green mountains peering from mystical grey fog to social media — and consequentially my personal wanderlust — this could be the perfect opportunity for you.
If you're interested in applying and let's be real, whose interest — at the very least — isn't piqued, you have until Apr. 30 to apply. If you're the "ultimate storyteller" you'll have times to pack your bag. Take off won't be until May 22, 2019. There is no better time than now to cross "travel the world" off your bucket list.
If you're game for solo travel but want to experience it with a gaggle of strangers slash soon to be best friends forever, you might have heard of Ultimate Break. The company knows how to tailor to millennial travel ~experiences~. There are over 50 immersive itineraries you can get on board with. It's like the teen tours you took once you grew out of sleep away camp but for adults between 18 and 29. But it's the "Ultimate Earth" trip that takes the cake.
Talk about itineraries: The 54-day trip will have you bouncing from dream come true to dream come true. I'm talking making pasta in Rome. Snorkeling in the Great Barrier Reef. Adopting a golden glow under the sun on the beaches of Phuket. And you can do ~all of this~ and more without having to type in your credit card number. All you have to do is apply to the "Ultimate Storyteller" position and you could be traveling with 30 other adventurers to 16 cities. If you're the lucky documentarian chosen for this Ultimate Earth 2019 trip, you'll be experiencing Rio, Paris, Rome, Athens, Santorini, Dubai, Johannesburg, Bangkok, Phuket, Phi Phi, Tokyo, and Sydney.
So what credentials do you need? Don't worry, you don't have to be a National Geographic photographer. But having a bit of a portfolio of travel pictures on your Instagram could help. The assignment is described as, "capture the experience – on film, video, and paper – while documenting what happens when 30 people travel together on a 54-day, 9-country, 5-continent adventure." The ideal candidate is between 18-29 years old and has a U.S. Passport. You should also, "have clear photo/video chops, capturing both people and the environment, own a high-quality camera (duh), edit photos in your sleep, have a strong following on Instagram, and have a robust YouTube or Vimeo channel" amongst other desired traits.
Sounds like you? Great! All that's left to do is film a one-minute video of yourself explaining why you'd rock this opportunity, pen a 280 word statement about a personal favorite travel moment and provide links to your work. Guys, 280 words and a one-minute video could be your ticket to a paid for ticket around the world. Draft up that statement on your lunch break. This is the kind of opportunity you just have to go for. Can't wait to see all your pictures next year. Good luck!
Source Link:- https://www.bustle.com/p/vacation-company-ultimate-break-is-hiring-someone-to-travel-the-world-for-free-but-theres-a-catch-8755949