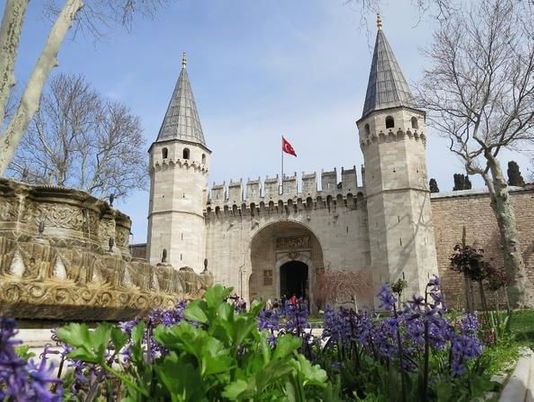 The Turkish currency crisis has perhaps one bright outcome: It has made Istanbul, one of the most popular destinations in the world, more affordable for tourists.
The Turkish government is taking measures to strengthen the lira. But the lira has lost more than 45 percent of its value this year.
Non-stop flights to Istanbul typically cost about $900 round-trip from New York City on Turkish Airlines.
Once U.S. tourists land there, they will find that the U.S. dollar will go much farther than it did a year ago. As of Aug. 15, $1 equals 6.02 Turkish lira. One year ago, $1 would have gotten a U.S. traveler 3.54 lira.
Two of the city's most famous attractions—Topkapi Palace and the Hagia Sophia—cost 40 Turkish lira to visit. One year ago, that would have translated to $11.30. As of Aug. 15, that is $6.62. Galata Tower, another popular spot for getting a view of the city, costs 25 Turkish Lira. One year ago, that would have been $7.06. As of Aug. 15, that is $4.14.
A 10-course dinner at the upscale Maiden's Tower, costs 169 Turkish lira. One year ago, that would have been $47.74. As of Aug. 15, that is $28.
A taxi cab from Ataturk Airport to Sultanahmet, a central part of town, is 40 Turkish lira. One year ago, that would have been $11.30. As of Aug. 15, that is $6.62. A taxi cab from the airport to Taksim district, another central location, is 50 Turkish lira. One year ago, that would have been $14.12. As of Aug. 15, that is $8.28.
An Istanbul Kart–which gives access to public transportation including boats, the subway, buses, trams, and the funicular—costs 7 Turkish lira. Most trips cost 1.95 lira each way. One year ago, that would have been $1.97, plus 55 cents per ride. As of Aug. 15, that is $1.16, plus 32 cents. And you can cash in your card once you leave to get your 7 lira back.  
Earl Starkey, a travel advisor at Protravel International, says even some hotels are a bargain now. For instance, a standard room at the luxury InterContinental Istanbul is $168.06 a night next week, much less than it usually is, Starkey says.
"It is a good time to come to Turkey," he says. "There are lots of bargains to be had." 
It's cheaper than a stay in New York City. Admission to the Museum of Modern Art in New York is $25 per adult. A four-course dinner at Le Bernardin, which has three Michelin stars, is $160. Subway fare is $2.75. A night at the InterContinental New York Times Square next week is $295.85.
Katherine Ozbilge, the Turkey Chapter president of the American Society of Travel Advisors, says there is increased interest in Turkey from travelers from the U.K. and the rest of Europe. Chinese tourists are also taking advantage of the slip in currency value.
"The currency shift will increase Turkish tourism revenues and tourists will have the opportunity to have luxury holiday packages with cheapest prices," she says.
Justin Wateridge, managing director of Steppes Travel, says Turkey is especially attractive because it is not yet peak tourism season.
"There are still not that many people traveling there," he says. "The prices were low even before the currency dropped. It will be good value."
Some practical advice: Exchange most of your money in Turkey. 
David Fishman, an advisor at Cadillac Travel, a Travel Leaders agency in Southfield, Michigan, says travelers should exchange some money before they leave for their destination so they have cash in case they don't have time to hit an ATM at the airport.
But they will get more lira by exchanging dollars on the ground.
"In general, the exchange rate tends to be better in the country there because they want the foreign currency – whether it is for euros or Turkish liras," he says.
For a look at Istanbul's most popular attractions and the cost to visit them, take a look at the gallery above.
CLOSE

Turkey's central bank took action Monday to free up cash for banks as the country grapples with a currency crisis sparked by concerns over President Recep Tayyip Erdogan's economic policies and a trade and diplomatic dispute with the US. (Aug. 13) AP
Read or Share this story: https://usat.ly/2PaLVi5
Source Link:- https://www.usatoday.com/story/travel/2018/08/15/travel-turkey-cheaper-because-currency-crisis/1001841002/